Disclosure: I received this product for free to review. The opinions in my review are honest and my own.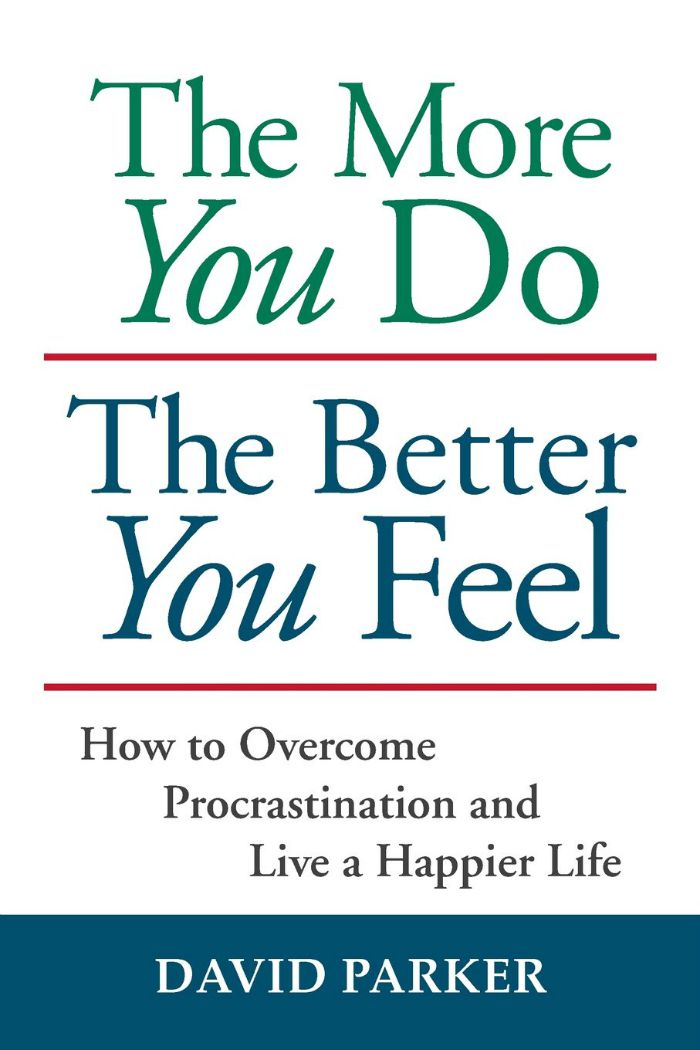 Do you procrastinate? Don't worry, it gets the best of us sometimes.  Yet, it can become a problem when procrastination starts affecting your personal life in a bad way. For example, putting off paying bills, putting off cleaning your house, or even putting off important phone calls. We all know that procrastination may not be good, but maybe it's time we actually do something about it? Recently, we got our hands on an interesting book that seems perfect for the occasional to habitual procrastinator – The More You Do The Better You Feel by David Parker.
The More You Do The Better You Feel: What is It?
Tired of constantly procrastinating and not taking care of important things in your life? If so, we think you will love The More You Do The Better You Feel by David Parker. This book focuses on determining if you are a habitual procrastinator, including the signs and effects it has on others in your life, and what you can do to stop the downward spiral procrastination can make of your life, using the author's own J.O.T. Method. In the end, the method teaches you to stop putting things off and turning yourself into a do-er! With the books friendly, easy-to-follow approach, anyone can learn to stop procrastinating.
The More You Do The Better You Feel: Overall
Really, I think this book is a good read for anyone. At the end of the day, we all procrastinate when it comes to tasks we REALLY don't want to do. It is especially bad in an age where we really can lose hours to browsing the internet, or interactive video games where we can get lost in a digital world. Who wants to think of cleaning the house or balancing the checkbook when there are so many fun things to do? In this book, the author goes through his own issues with procrastination and how it negatively impacted his life in the first part of the book, and in the second, his method to stop procrastination. Personally, I thought it was fascinating read and cringed a few times when I realized some of the sections really did to apply to me. Overall though, I feel it is a sound method to start trying to take back your life without stopping some of the things you enjoy. My only complaint is it seems like the first part of the book does drag on for a bit. If you are a true procrastinator, you may want to skip around or put off finishing reading the book, which may defeat the purpose of the book itself! Based on our own experience though, I am happy to give The More You Do The Better You Feel an A- rating.
The More You Do The Better You Feel: Where to Purchase?
Want to read this book yourself? You can buy The More You Do The Better You Feel on Amazon.com for $19.95.
Disclosure: Budget Earth did not receive monetary compensation for this review, but did receive products for review purposes.  All opinions on this product are my own honest assessment, and may differ from our readers' opinions. 
Would you like to have your products featured in a giveaway event? Want to increase your social media exposure? Contact susan.l.bewley@gmail.com to see how I can help YOUR company today!