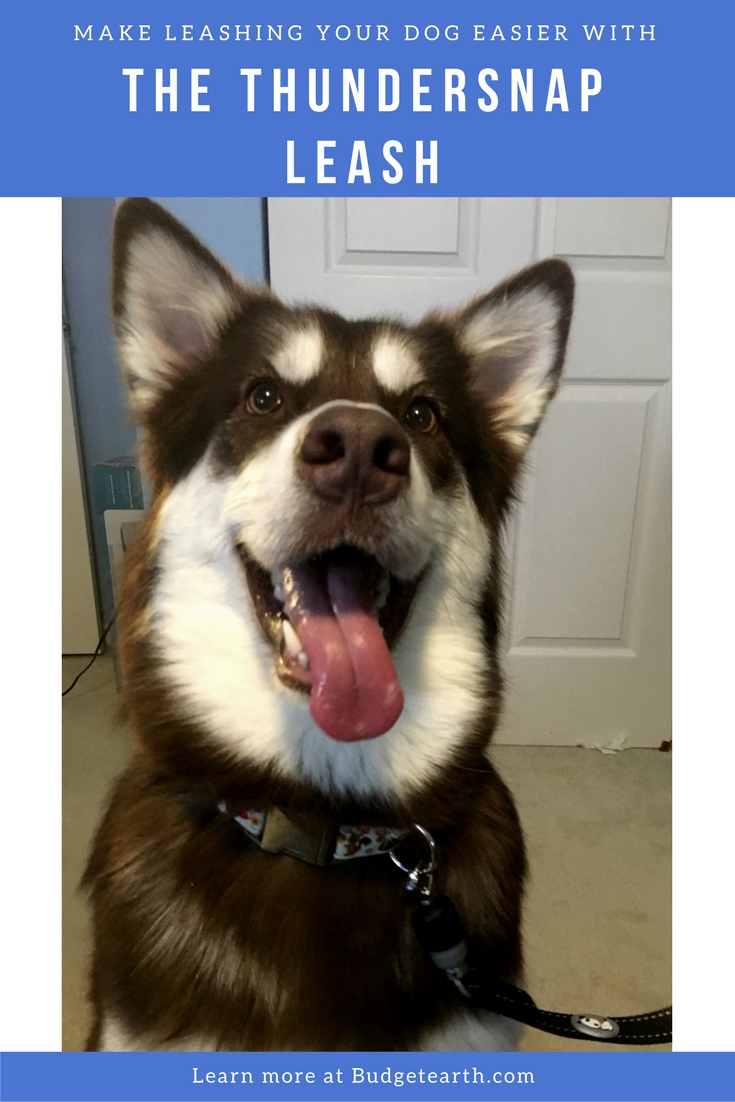 Have you ever found yourself struggling to get the leash on your dog for walks? In our household, going outside is the most exciting thing in the world. You would think they have never been outside with how they jump, run around, and act like truly wild dogs the moment they see the leash. We understand the excitement, but sometimes I don't appreciate the battle of getting the leash actually ON their harness or collar. Ivi is actually the worst since she gets so excited and will forget that she needs her leash to even go outside! To my delight, we recently found the perfect solution to getting the leash on dogs without hurting them or yourself – the ThunderSnap Leash!
ThunderSnap Leash: What is It?
Looking for a way to get a leash on your excited dog easier? If so, we think you will love the ThunderSnap, an innovative new leash from the makers of the ThunderShirt. What makes this leash so unique is the use of powerful magnets and a steel ball-bearing latch mechanism that quickly and securely connects to any dog collar. In other words, you just get the leash end close and it immediately connects to the specially designed D-Ring. To release, you simply pull the release slide. Although it sounds simple, it can hold over 500 pounds, meaning your dog can't pull their way out of the leash! To see how this leash works, make sure to watch the video below!
ThunderSnap Leash: Our Thoughts
Okay, this is one of the coolest leashes I have seen in a very long time. At first, my husband and I were very skeptical. We have two dogs that were bred for pulling and if there is anything we have seen, it is that they are great at using their strength or intelligence to get out of things. Once we saw how the leash worked though, we weren't worried at all. The mechanism that releases the magnet is impossible for a dog to get off themselves, and requires human hands willingly working to get it off. There isn't any accidentally getting off this leash. Best of all, it works great with a harness or collar, allowing you to get this leash on easily. As well, the girls don't seem to mind it at all, making walks super easy. I can easily say that his may be our new favorite leash to use alongside our favorite no pull harness!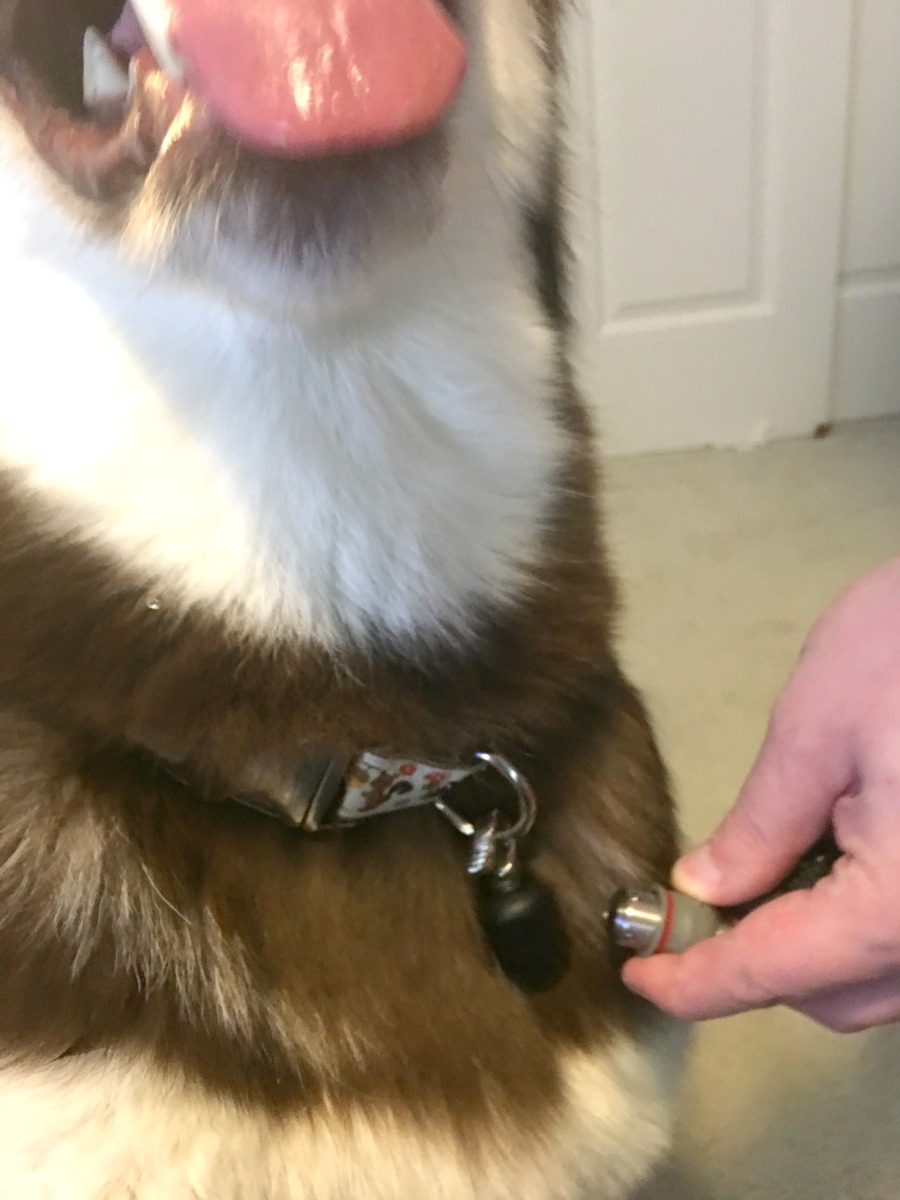 ThunderSnap Leash: Where to Purchase
Want to purchase this awesome leash for yourself? You can buy the ThunderSnap leash for $29.95 in three sizes – small (15 – 25lbs), medium/large (26-60 lbs), or extra large (61 – 100 lbs). Also, for a limited time you can get the ThunderSnap leash for 25% off on ThunderShirt website, making it only $22.45! Make sure to head over there today to see this leash and other amazing products from ThunderShirt!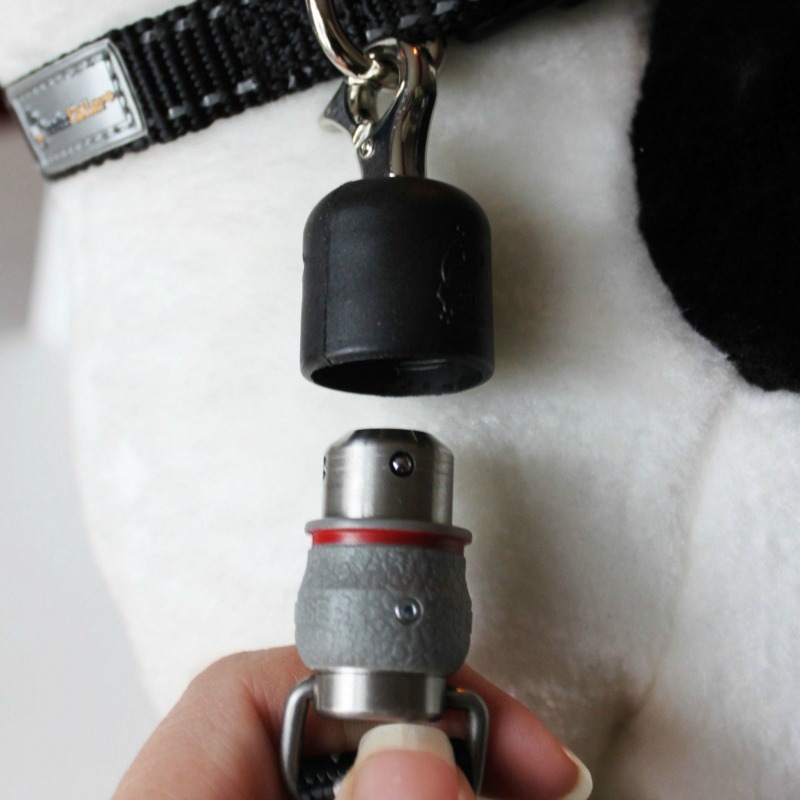 Want to learn more? Check out ThunderShirt on social media!
Facebook | Twitter | Instagram