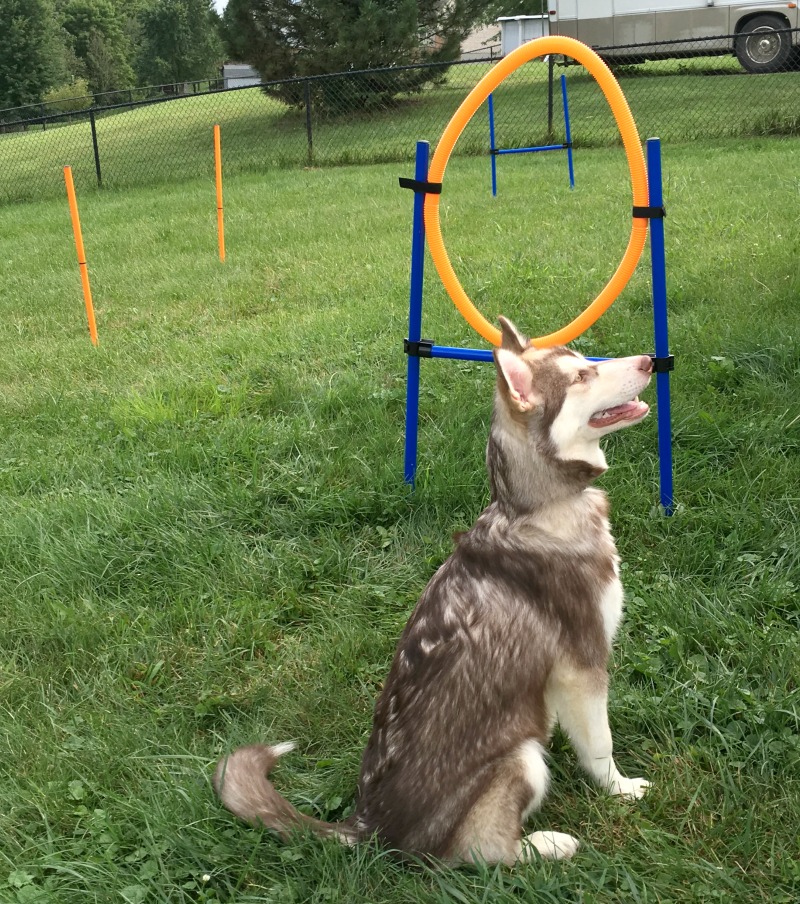 Have you ever considered purchasing a dog agility course for your dogs? This has been something we have toyed with for awhile in our household, especially after we found out malamutes could compete in agility competitions. Sure, they are known for being fantastic sled pullers, but they are also very agile dogs (or most of them are, at least). With Rylie being almost cat-like when running and exploring, we thought it would be fun to start training her for agility and Ivi as well, in hopes it would help her with some of her klutziness (sorry Ivi). While deciding to do it was the easy part, finding the right agility set was a bit more challenging, especially if we didn't want to spend hundreds of dollars on a set, since we are just beginners. Not long after we started searching, we were approached by Namsan, who asked us if we would be willing to review a complimentary Namsan Dog Agility Training Equipment Set. After taking a look at this set, we couldn't wait for it to arrive and get started!
Namsan Dog Agility Training Equipment Set: What is It?
Looking for a fun set to start working on agility training on your dog or just make playing outdoors more exciting? If so, we think you will love the Namsan Dog Agility Training Equipment Set.  This easy to use plastic set is perfect for pet parents who are just getting started with agility training and want something that is not only easy to put together, but clean up and store as well.  With the included brackets, you can create jumping hoops, bars, and training poles for dogs of all sizes, even dogs as big as our Alaskan Malamutes! When you are done training,  you can quickly take everything apart and store it in the included duffle style storage bag.  As well, it is perfect for yards of any size, giving pet parents the chance to train, even if they are on a tight budget and have limited space.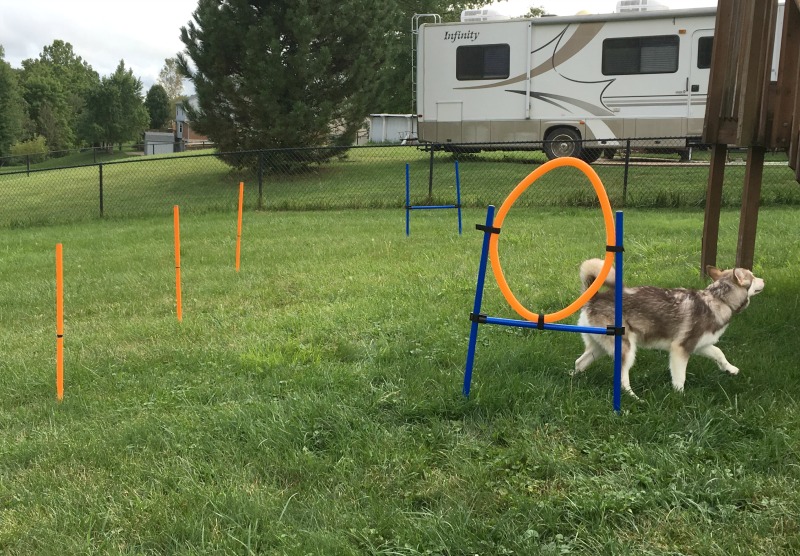 Namsan Dog Agility Training Equipment Set: Our Thoughts
As a first agility set for my girls, I have to say that I am very impressed with the Namsan Agility Training Set. As a beginner when it comes to agility training, I needed something that was not only easy to assemble for use, but large enough for my girls. One of the biggest complaints I actually saw on Amazon (and concerned me about the set) was that it was difficult to put together and flimsy.  While it only came with basic instructions, I have to say that if you have ever put together a simple toy for a child, you can put together this agility set. It is quick, easy, straightforward, and very difficult to accidentally tear apart. It also seems very well built, being able to withstand both of my girls jumping through it and (perhaps more telling) playing around it. The hardest part is actually getting together the circle, which wasn't that difficult once you realize how to put it together (and how to Velcro it on the rest of the set).  While it possibly could have been a bit easier to assemble, it would have ended up forgoing some versatility, which was in a must in our household. As well, Rylie and Ivi both were pretty excited to start learning, and this worked out being a perfect starter set for our girls. Based on our own experience, we are delighted to give the Namsan Dog Agility Training Equipment Set an A rating!
Namsan Dog Agility Training Equipment Set: Where to Purchase?
Want to purchase this set for yourself? You can buy the Namsan Dog Agility Training Equipment Set on Amazon.com for only $109.00. Want to know something even better? Namsan is offering all of our readers an exclusive coupon code! Get an additional 10% off using coupon code R78PJFTK (expires on November 30th).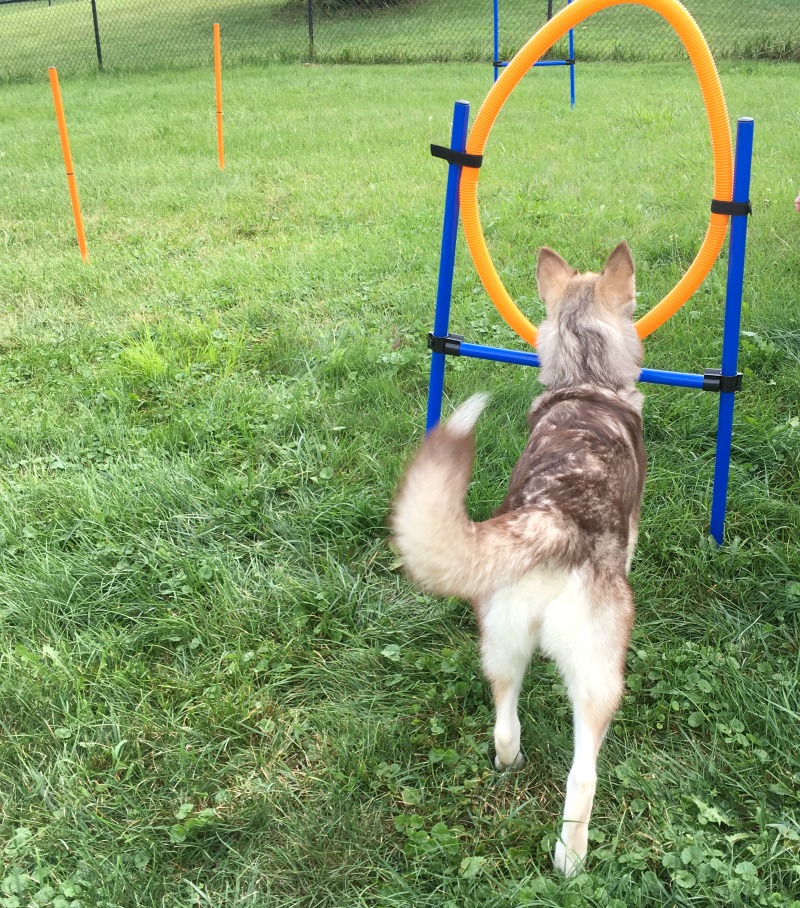 Disclosure: Budget Earth did not receive monetary compensation but did receive products for review purposes. This post may also include affiliate links. All opinions on this product are my own and may differ from our readers' opinions.
Would you like to have your products featured in a giveaway event? Want to increase your social media exposure? Contact susan.l.bewley@gmail.com to see how I can help YOUR company today!