This post is sponsored by TropiClean and the BlogPaws Professional Pet Blogger Network. I am being compensated for helping spread the word about TropiClean Fresh Breath Drops, but Budget Earth only shares information we feel is relevant to our readers. TropiClean is not responsible for the content of this article.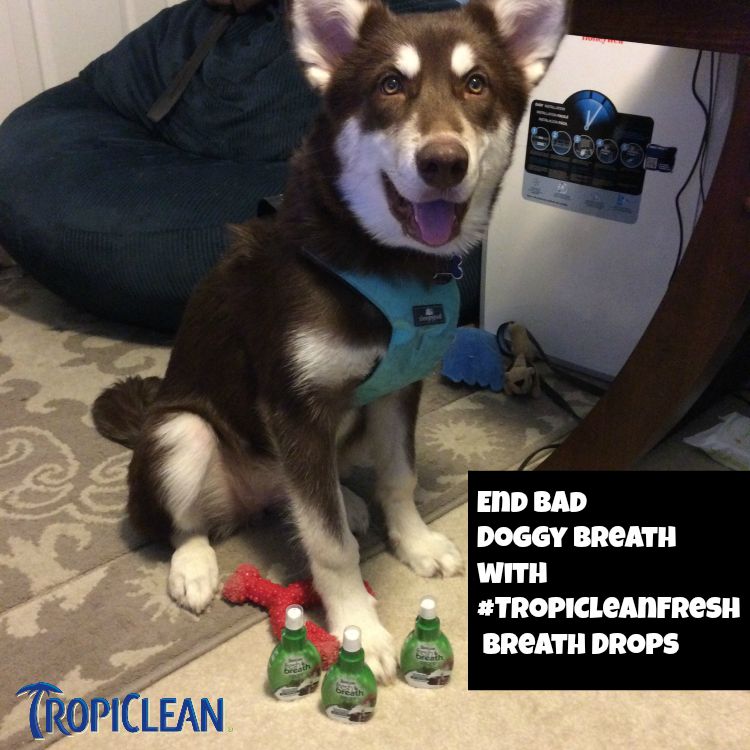 How many of you love the smell of puppy breath? For many of us dog owners, it is one of the things we look forward to when we have a new puppy in the household. While we had our phase of nice neutral breath, things started changing as soon as we hit the teething phase. Not only was Ivi biting her toys, but anything she could find, including her big sister (bitey face wars!) Add in the fact that both girls love finding interesting-smelling things both indoors and out, and you have two dogs with bad dog breath. When they are like this, no one really wants to cuddle with these big smelly goofballs. Luckily, we recently found the perfect solution – TropiClean® Fresh Breath Drops™.
If you are anything like me, you likely hadn't heard of TropiClean Fresh Breath Drops. This natural dog breath remedy is very easy to use – you just put three pumps for every 16 oz of water each day. Not only does it leave your dog's breath smelling amazing all day, but helps with their overall oral health as well! As well, TropiClean Fresh Breath is made from all natural ingredients that are safe for dogs and cats alike, making it 100% safe for dogs and cats who share the same water dish.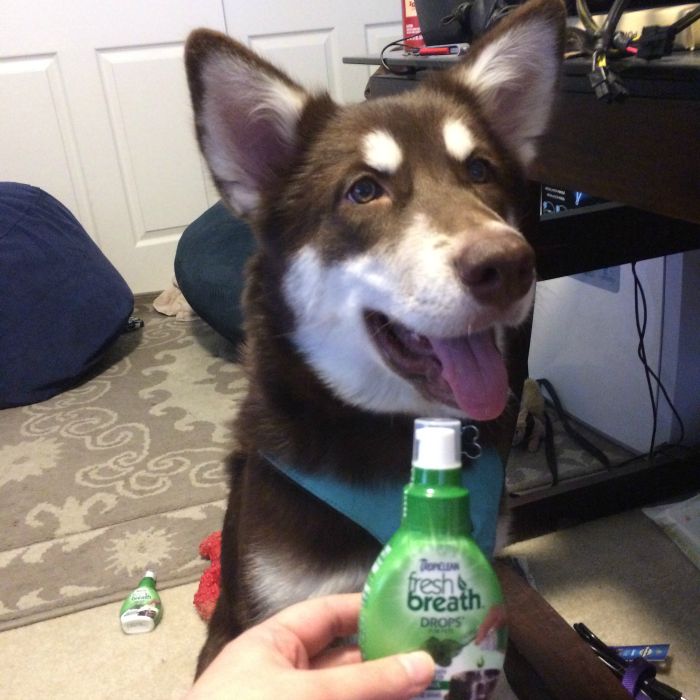 As many of you know, we only use natural pet products with Reya and Ivi so this was important to both my husband myself.   When I read that these fresh breath drops not only improved dogs' breath but also promoted good oral health, this sounded like a must for our household. I mean, who doesn't want to cuddle more with their favorite canines, AND help them keep all their teeth?
After doing a bit more research, we decided to take the challenge and try TropiClean Fresh Breath Drops with the girls. Besides, it seemed like a lot better choice than one of Reya's favorite ways of freshening her breath – eating huge chunks of my basil plant! Knowing that many of you suffer from bad dog breath like us, I thought you would be just as interested in this cool product and would want to see how it helps Ivi and Reya after our fun little trial.
Want to do this trial along side us or try TropiClean Fresh Breath for yourself? You can buy these dog freash breath drops at Petco, Pet Supermarket, Pet CLub, and other independent retailers near you using their store locator. Make sure to check back on September 20 to see the results of this awesome natural dog breath remedy, and enter for your chance to win some TropiClean Fresh Breath of your own!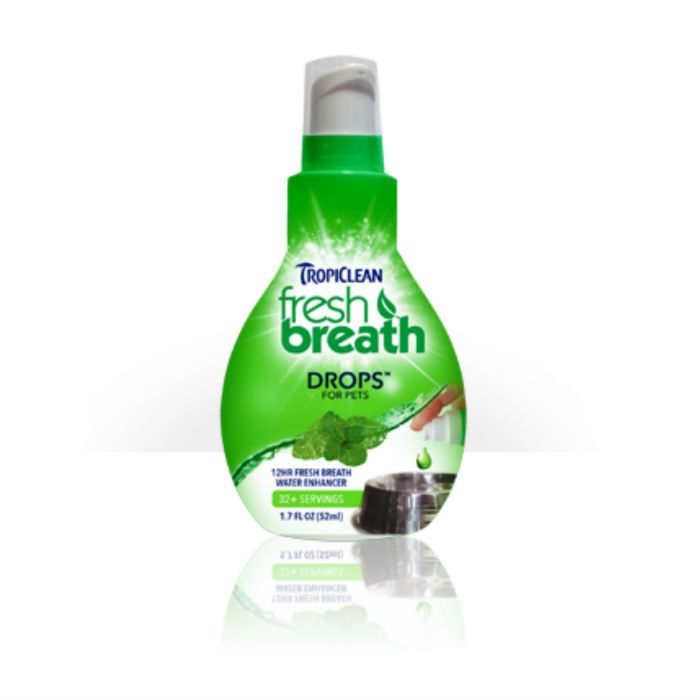 Want to learn more? Check out TropiClean on social media!
Facebook | Twitter | Instagram

Disclosure: Budget Earth receive monetary compensation for this review, but did receive products for review purposes.  All opinions on this product are my own honest assessment, and may differ from our readers' opinions. 
Would you like to have your products featured in a giveaway event? Want to increase your social media exposure? Contact susan.l.bewley@gmail.com to see how I can help YOUR company today!