Disclosure: I received this product for free to review. The opinions in my review are honest and my own.
Do you suffer from acne? Let's face it ladies, nothing is more annoying. I have tried a variety of different products over the years and I have found that while some do work, they often leave my skin dry and feeling not so great. In a way, using acne products brings its own problems, which can be fixed…by using products that encourage acne. Sometimes it feels like a no-win situation for all of us. Recently, however, I learned about a new brand of organic products that sounded out of this world, at least to me – the Micheal Todd Skincare Discover Kit for combination skin! After reading a bit about this kit on the TruOrganics website, I couldn't wait to try it out myself!
TruOrganics Michael Todd Skincare Discovery Kit: What is It?
Looking for organic skin care products that help get rid of acne while also helping you skin looking amazing? If so, we think you will love TruOrganic's Michael Todd Skincare Discovery Kit! This kit gives you everything you need for clearing up acne without using harsh chemicals that damage in the skin. Best of all, all the ingredients in this kit are all natural, giving you a skin care regimen made with amazing ingredients, to give you the full spa experience at home. This kit allows you to try a variety of products in your own home, without spending a small fortune to see what works best for you!
TruOrganics Michael Todd Skincare Discovery Kit: Overall
One of the first things I loved about this set of products was the scent. Usually acne products smell…well..terrible. I would avoid using some of them because they would turn my stomach or smelled so strong that even Reya wouldn't come near me after using them. With these products, I look forward to doing my nightly face regimen, and Reya loves checking out my face since it smells so great afterwards. Best of all, this set has my skin feeling absolutely amazing. While its been too soon to tell if it has helped my acne long term, so far I do like the results and can't wait to see what this kit does in the long run!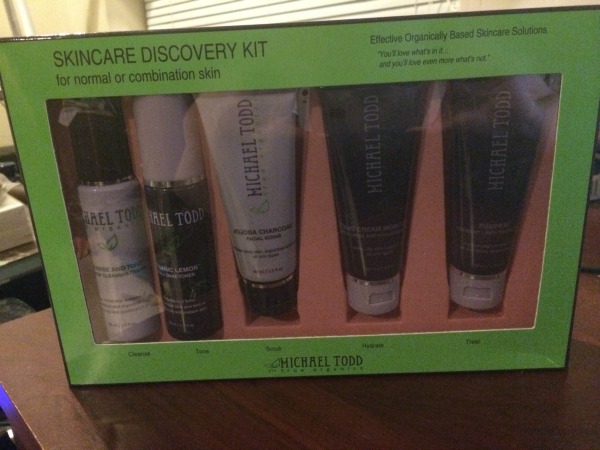 TruOrganics Michael Todd Skincare Discovery Kit: Where to Purchase
Would you like to try this kit for yourself? You can buy the Michael Todd Skincare Discovery Kit on the TruOrganic.com for only $46!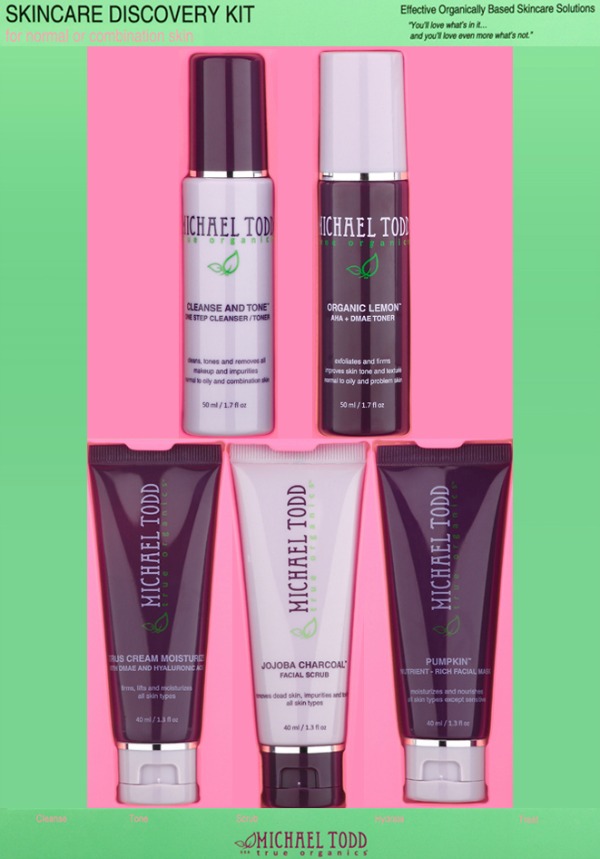 Disclosure: Budget Earth did not receive monetary compensation but did receive products for review purposes. All opinions on this product are my own and may differ from our readers' opinions.
Would you like to have your products featured in a giveaway event? Want to increase your social media exposure? Contact susan.l.bewley@gmail.com to see how I can help YOUR company today!