Disclosure: I received this product for free to review. The opinions in my review are honest and my own.
Sometimes, it's hard finding the perfect cable for the situation. For example, when I travel, it isn't uncommon for me to come with a multitude of different cables. Since I normally carry a micro-USB cable, Lightning cable, and my iPad 2 cable, it isn't uncommon for all of my long cables to become a huge mess. Even worse, some of my little gadgershave special adapters, which can get lost or destroyed by people like me who is constantly traveling. Wouldn't it be great if there was a durable cable that combined micro-USB and your trusty Apple charging cable? Luckily, I just recently found the perfect solution – the TYLT Syncable-Duo Charge & Sync Cable!
TYLT Syncable-Duo Charge & Sync Cable: What Is it?
Looking for the perfect Lightning or connection cable to allow you to charge or connect all of your device on the go? If so, we think you will love the TYLT SYNCABLE-DUO Charge & Sync Cable. This able allows you to charge and synch both Apple and Android devices through tethered adapters on the cable – with one side of the split having a micro-USB connector, and another an Apple Lightning connector. With both connectors attached to one cable you don't have to keep up with small, removable connectors, and you know that it will work with any of your Apple devices since it is MFI certified. Best of all, it comes in four colors – yellow, red, blue, and black. With the syncable Duo, you don't have to fight cords again!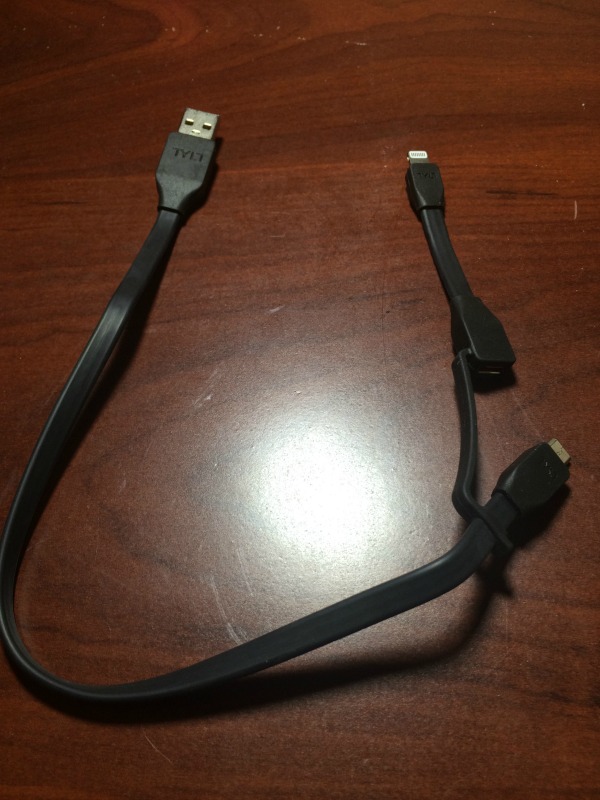 TYLT Syncable-Duo Charge & Sync Cable: Overall
So far, I have to say that I am very pleased with the Syncable Duo. Unlike some of my other Lightning cables, it's nice having a cable that not just handles Apple and Android products, but also allows me to charge them without having to keep up with small pieces. As an animal owner, keeping up with small pieces and adapters will eventually end in tragedy, especially if Reya gets a hold of a loose USB-to-Lightning adapter. Not only are both part of the cable fast and responsive, but I love that it is the perfect size. Sometimes, having an extra long cable is just overkill and only leads to have a cable mess in your backpack or on your desk. With its 1-foot size, I can easily keep it hooked up to my computer, or keep it comfortably next to my laptop. Based on our own experience, we are happy to give the TYLT Syncable-Duo Charge & Sync Cable an A rating.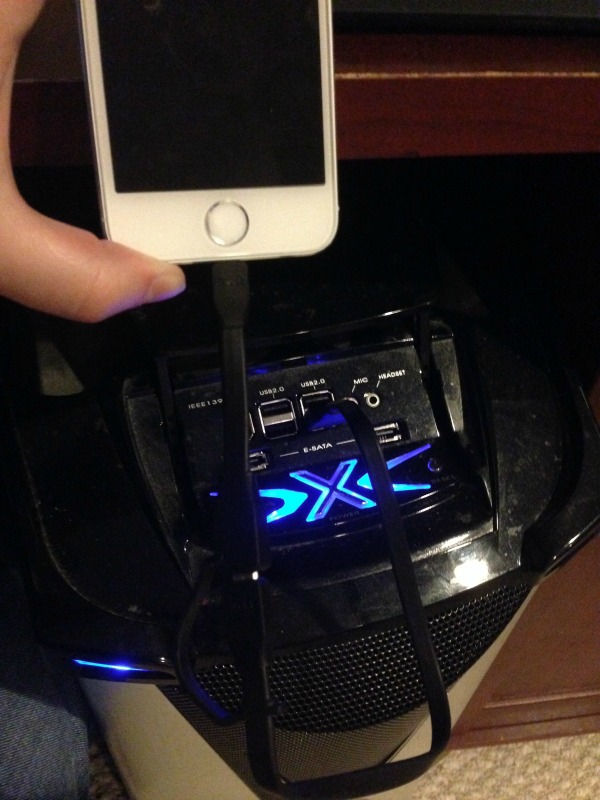 TYLT Syncable-Duo Charge & Sync Cable: Where to Purchase
Want to purchase this cable for yourself? You can buy the TYLT Syncable-Duo Charge & Sync Cable on the TYLT website for only $24.95.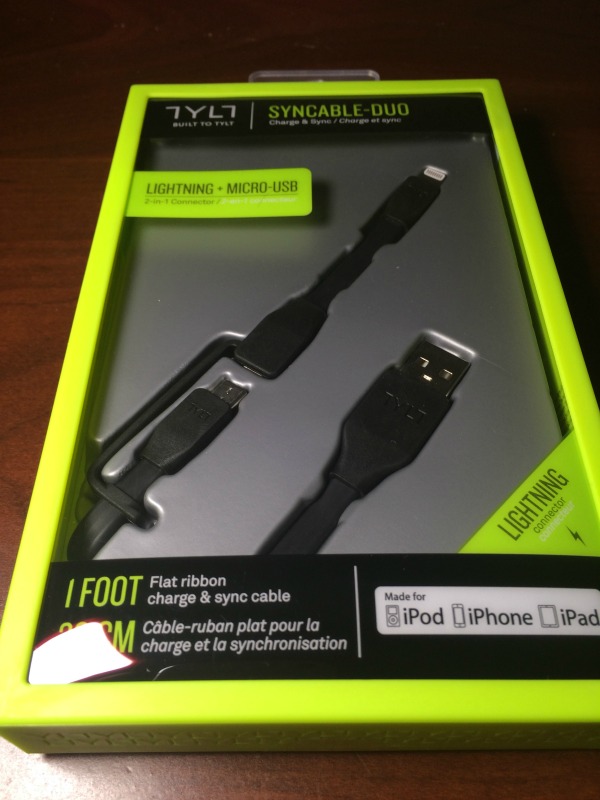 Disclosure: Budget Earth did not receive monetary compensation but did receive products for review purposes. All opinions on this product are my own and may differ from our readers' opinions.
Would you like to have your products featured in a giveaway event? Want to increase your social media exposure? Contact susan.l.bewley@gmail.com to see how I can help YOUR company today!