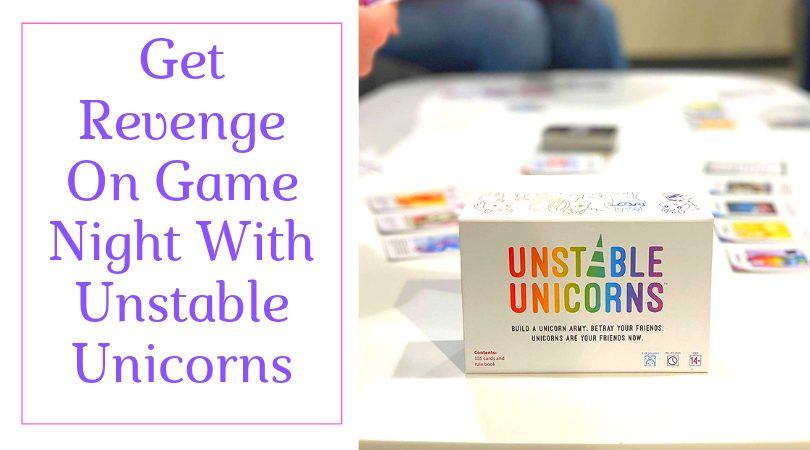 Do you have a game night in your household? My husband and I play a variety of games, ranging from video games to board games. Typically we love strategic card games that are extremely competitive. With our family and friend, it isn't uncommon for us to be the ones our family dread since we create truly insane plans that may not sometimes pan out, but we cause quite a bit of chaos for everyone. As well, we usually end up being vicious to one another in games since we view the other as the most dangerous person at the table. More shocking, we enjoy every moment of it. For this reason, it isn't shocking that we are always on the lookout for strategic card games that keep us on our toes and have fun during our technology free times. When we heard that one of our favorite places to get sarcastic t-shirts – TeeTurtle – created a new card game, we knew we had to try Unstable Unicorns!
Unstable Unicorns: What Is It
Are you someone who love board games and strategy card games? If so, we think you will love Unstable Unicorns. Here is what TeeTurtle (the creator of Unstable Unicorns) has to say about this card game:
Unstable Unicorns is a strategic card game about everyone's two favorite things: Destruction and Unicorns.  Designed by the creator of TeeTurtle, Unstable Unicorns features a combination of stellar artwork and carefully calibrated gameplay for an infuriatingly magical experience.  Through a combination of unicorn trickery and blind faith, we raised over $1,800,000 on Kickstarter to make Unstable Unicorns a reality!  But trust us, this game is f***ing awesome.  With rules for 2-8 players and four killer expansions, Unstable Unicorns will be your new game night go-to.
Unstable Unicorns: Our Thoughts
I have to admit; this game is hilarious. As someone who loves Munchkin though, I can't say I am too surprised that my husband and I like this game. The one thing you do need to understand though is that while the artwork is cute, this is a vicious game where you are backstabbing and doing everything you can to win. Not as brutal as some other card games on the market, but a great family game for anyone 14+. Just know that this ISN'T a game for children since some of the cards are a bit on the mean side. For a night with friends though, you can expect a good time and some hardcore strategy if you are determined to win. For $20, I think Unstable Unicorns is perfect for any board game enthusiasts collection.
Unstable Unicorns: Where To Purchase
Want to purchase this awesome game for yourself or someone you know? You can buy Unstable Unicorns on Amazon.com for under $20! Get it now so you can start your unicorn army and crush your friends.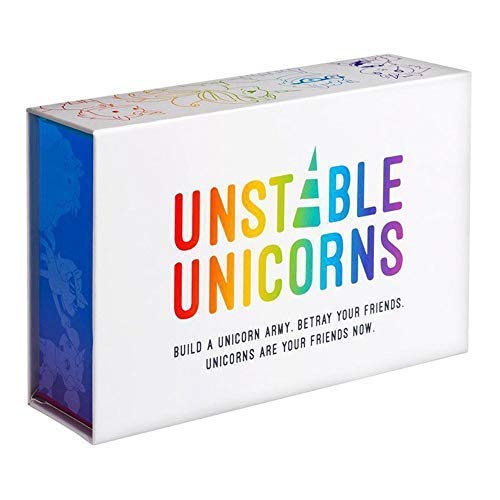 ---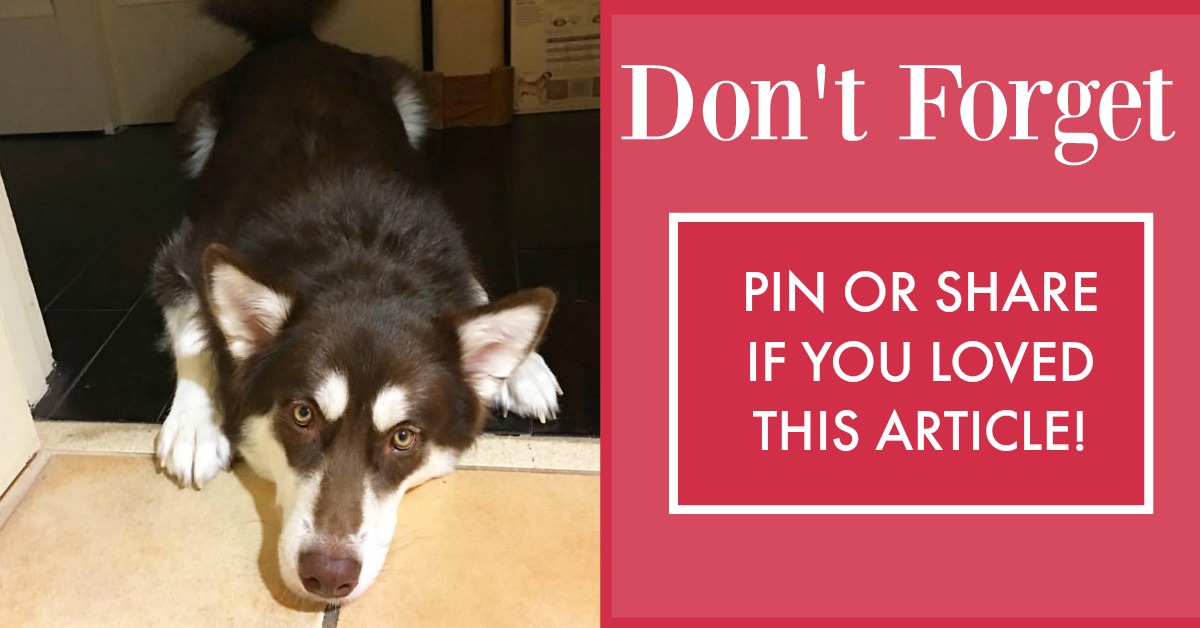 ---