Disclosure: I received these products for free to review. The opinions in my review are honest and my own.
While I always try to keep healthy food in the house, it is sometimes hard finding new, healthy foods for snacking. Since neither of us likes chickpeas and I have a peanut allergy, many well known health foods are out, leaving us always looking for foods that taste great while being more nutritionally balanced for their calories. Even though many people don't want to admit it, most packaged health food falls in one of two categories – yummy or some variety of cardboard. It is one of the things that always scares me when I try a new brand, wondering if it is really worth the money. Recently, Van's asked me to review some of their snack and breakfast foods, curious to see if I liked them better than some other not to be named products that I don't allow in my house. Once my box of products arrived, I must admit, I was blown away!
Van's Natural Foods: What is It
Looking for some delicious, whole grain products? If so, we think you will love Van's Natural Foods line of whole grain and gluten free products. Their products contain fresh, quality ingredients and are minimally processed, allowing you to give truly wholesome food to everyone in your family. Currently, they make a variety of delicious products, including crackers, multigrain chips, snack bars, cereal, and of course, their classic waffles! To learn more, make sure to check out the Van's Natural Foods website.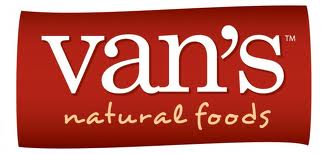 Van's Natural Foods: PB&J Sandwich Bars
Out of all the items we got for reviews, the PB&J sandwiches were by far my husband's favorite. That is saying a lot, since I don't think I have found a Van's product I dislike. These sandwiches, however I had to completely base on his opinion since I have a peanut allergy. These sandwiches are a bit different from normal sandwhiches, since the outside is a peanut butter mix with the jelly on the inside (strawberry or blueberry). Each of these peanut butter bars feature 10 grams of whole grains, and are gluten-free, making them a yummy snack for just about everyone who can enjoy peanuts! Based on my husband's experience with these bars, he is happy to give Van's PB&J Sandwich bars an A rating!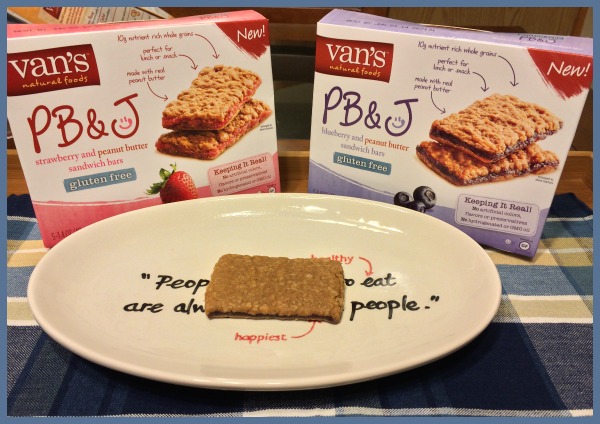 Van's Natural Foods: Waffles
In my opinion, it is hard to find healthy breakfast food. Normally, if I want healthy, I expect I am going to have to get out my cookbooks and make it myself. At least, this was my opinion until I saw all the different Van's items in our Kroger natural frozen section. I was truly overwhelmed with all the wonderful choices, ranging from whole grain pancakes to cute waffles, probably the best healthiest being their Love Your Heart Waffles. These waffles contain whole wheat, barley, oats, and other yummy ingredients. With 34 grams of whole wheat and plenty of soluble fiber, they are a perfect start to any morning!
So that I could taste a variety of their waffles, I purchased their mini chocolate chip waffles and their blueberry waffles. To heat these frozen waffles, you just put them in your toaster or the oven. Unlike other waffles I had tried, these waffles taste amazing. I could get the little chocolate chip waffles without any syrups since they were so flavorful, though I can't wait to try them with maple syrup to see how they taste. Since they are filled with so many wonderful, whole grain ingredients, all of Van's waffle varieties are a perfect start to any breakfast. As well, there are many gluten-free varieties as well, making some selection of them great for pretty much any family! So far, I am a major fan of these waffles and am very happy to give them an A rating!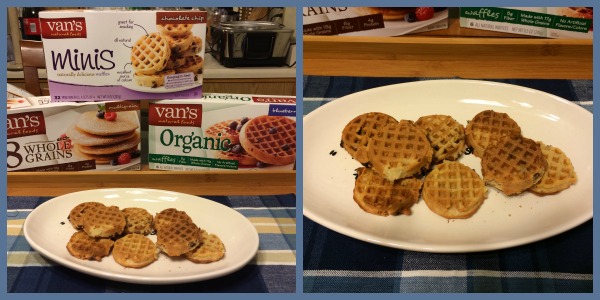 Van's Natural Foods: Van's Multigrain Chips
One of the unhealthiest snacks that many of us keep in the house are potato chips. Wouldn't it be great if we had a healthy, gluten free alternative? Well, if you love Doritos, you will like love Van's Multigrain Chips in both Nacho and BBQ flavors. These crispy, light chips are loaded with 18 grams of whole grains and are only 130 calories a serving. This guilt-free treat also contains no high fructose corny syrup, artificial ingredients, hydrogenated oils or GMO oils. In other words, they are the perfect healthy snack for just about any household! My only complaint is that the chips seem a rather odd size, making them a bit difficult if you want to use them for dipping. Based on our experience with these chips, we are happy to give Van's Multigrain Chips a B+ rating.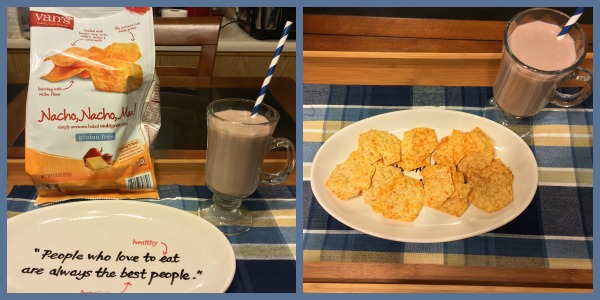 Van's Natural Foods: Cereal
For me, the biggest surprise out of all the Van's products I was able to try was the cereal. For my review, I tried their Gluten Free Cinnamon Heaven Cereal. This cereal contains 5 grams of favor and 17 gram of nutrient rich whole grains. What is the most shocking to me was the fact that this cereal doesn't taste healthy – it tastes a lot like a certain children's cereal. I had actually never had a cereal like this that tasted good and as my husband will tell you, I am not usually a cereal fan. Now that I finally have a cereal in the house I like, I have a feeling I will be competing with my husband to see who can finish the box first! Based on my opinion of Van's cereal, I am happy to give it an A+ rating!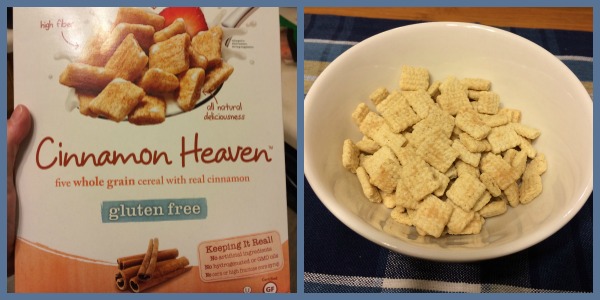 Van's Natural Foods: Where to Purchase
Would you like to purchase some of the Van's products featured in this review? In the Cincinnati area, you can find their products at most Kroger locations, Wal-Mart, and the Whole Foods. To see where you can find these products in your own area, I highly recommend looking on Van's store locator on their website.
Disclosure: Budget Earth did not receive compensation but did receive products for review purposes. All opinions on this product are my own and may differ from our readers' opinions.
Would you like to have your products featured in a giveaway event? Want to increase your social media exposure this holiday season? See how Mom Powered Media can help! Contact susan.l.bewley@gmail.com to see what we can do for your company!