Disclosure: I received this product for free to review. The opinions in my review are honest and my own.
Did you know that a lot of power is wasted when you are charging devices? As someone that tries being eco-friendly, I was surprised when I read how much chargers actually overcharge our devices. Not only is this a waste of energy, it can shorten the life of the battery significantly.  In other words, it's a waste of money all around! Lately, I have been looking into only using smart chargers which are built to stop the electricity going to the device once it finishes charging. As I was looking for one for my iPhone, I came across the perfect device for us, the Velvetwire Powerslayer.
Velvetwire Powerslayer: What is It?
Looking for a charger that is not only eco-friendly, but protects your devices? If so, we think you will love the Velvetwire Powerslayer. This UL certified charger has a microprocessor controller inside that protects your devices from overcharging and using more energy than is necessary to charge your phone, and truly stopping charging when your device is fully charged. Not only that, it rapidly charges any USB device, big or small, allowing you to charge your devices as quickly as possible. You even know without turning on your device if it is finished charging with the Powerslayer LED indicator, that glows orange when it's charging and green when done. If there is no light, there is no power going to the USB cable at all. To learn more about the Velvetwire Powerslayer, make sure to watch the awesome video provided below.
Introducing Powerslayer from Velvetwire on Vimeo.
Velvetwire Powerslayer: Overall
So far, I am very impressed with this charger. I love that it charged my iPhone in about half the time of the charger that came from Apple, and also tells me exactly when it is finished charging. No longer do I have to turn on my phone to see how far along I am on a charge, which is really annoying when I am waiting on my phone before I can leave the house. As well, I love the extra long Lightning cable that came with my Powerslayer Kit. It allows me to charge easily from just about any outlet, even if the table may be a bit far away from the outlet itself. Really, I think this is a must-have charger for anyone who is on the go or is a tech-loving household like mine. Based on our own experience, I am happy to give the Velvetwire Powerslayer an A rating.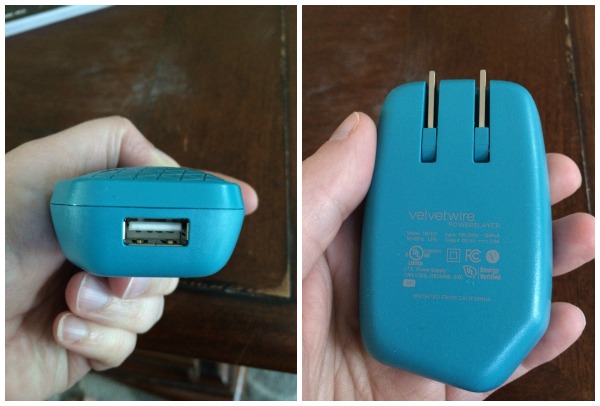 Velvetwire Powerslayer: Where to Purchase
Would you like to purchase this charger for yourself or someone in your family? You can buy the Velvetwire Powerslayer for $39 in one of four colors . For an even better deal, however, you can buy the Velvetwire Powerslayer Kit, which includes the Powerslayer USB Charger, Braided Cloth USB Cable (choice of 1 or 2 meters), and a travel case for only $79.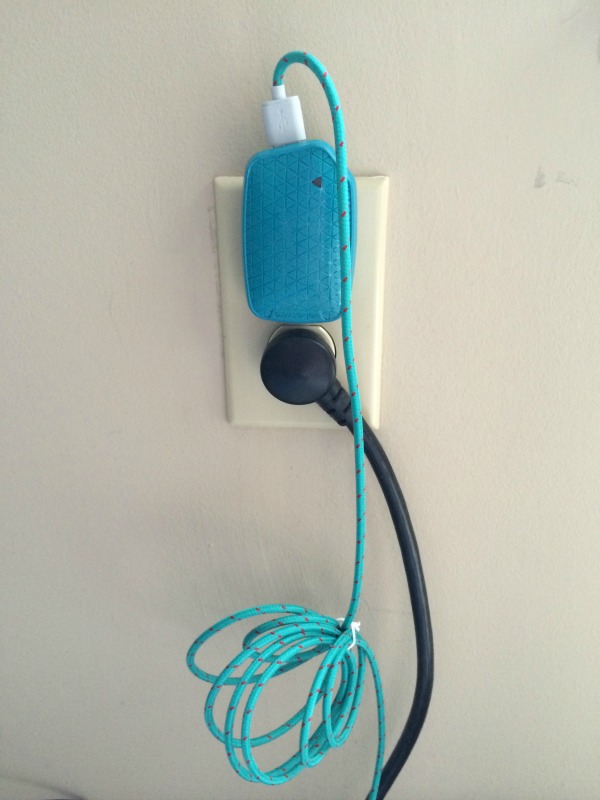 Disclosure: Budget Earth did not receive monetary compensation but did receive products for review purposes. All opinions on this product are my own and may differ from our readers' opinions.
Would you like to have your products featured in a giveaway event? Want to increase your social media exposure? Contact susan.l.bewley@gmail.com to see how I can help YOUR company today!