Disclosure: This post is sponsored by Vet on Demand, and the BlogPaws Professional Pet Blogger Network. I am being compensated for helping spread the word about the Vet on Demand App, but Budget Earth only shares information we feel is relevant to our readers. Vet on Demand is not responsible for the content of this article.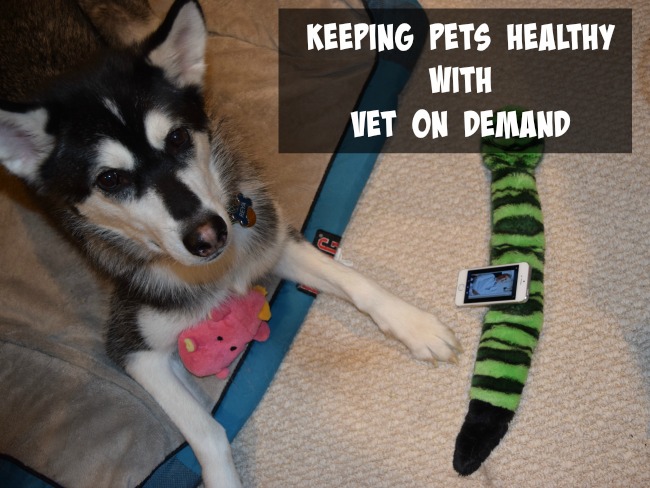 How many of you really wish you could get a hold of your veterinarian when you need them most? Like kids, our pets always seem to give us a scare or get sick on nights, weekends, or holidays when we can't get a hold of our vet.  When we first got Reya as a puppy, we actually had one of these scares on Mother's Day, about 3 1/2 hours away from our regular vet. Little puppy Reya was shaking, having diarrhea, and throwing up, and the internet gave us a scare with everything under the sun (and you thought WebMD was bad!) After getting in with the in call vet on the office both of our parents used and a $200 holiday hour vet bill, we found out it was just anxiety and being over excited.  The goof was even playing with the vet at the office.  What I would have given for a Facetime or video chat with a vet that could have calmed us down and let us know everything was okay – that we just had new puppy nerves. Luckily, pet owners like us now have the perfect solution for talking to a certified veterinarian anytime, anywhere – Vet on Demand™!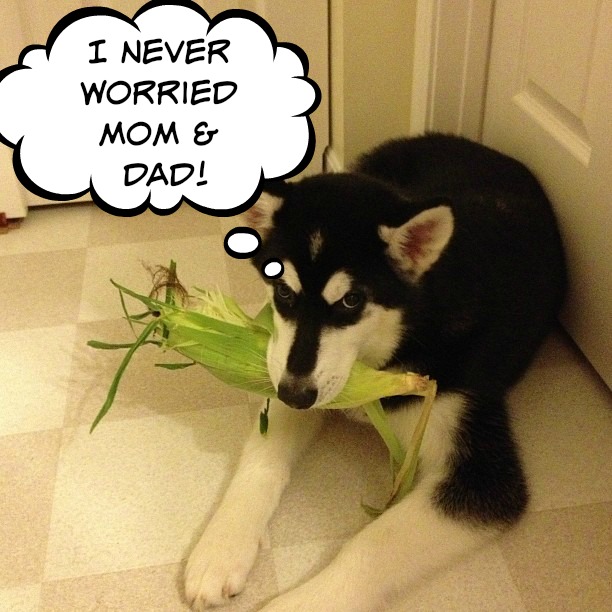 So, what is Vet on Demand? It is a brand new app for pet owners to help them keep their pet happy, healthy, and give peace of mind as they try giving their dog or cat the best care possible. When you sign into the app, it allows you to create a unique profile for your pet, and then talk to an experienced, board-certified veterinarian in real time, using the Vet on Demand Interactive Care Platform.  Every vet that works for Vet on Demand is a top notch, experienced veterinarian (most of whom have their own practices), who believe that happiness and quality of life is a right, not a privilege, that all pets should be able to enjoy.
They do this by listening to you, your concerns, and looking at your pet through the video feed in real time, as needed. Best of all, they take the stress out of visiting the vet for everyone, since you don't have to leave work early and both of you can enjoy talking to a veterinarian in the comfort of your own home. They are proud to have made the app easy to use, affordable and convenient for all pet owners. For our pets, especially dogs and cats, this means they can see a vet without leaving their own comfort zone or seeing other scary animals, making the experience pleasant and happy for everyone.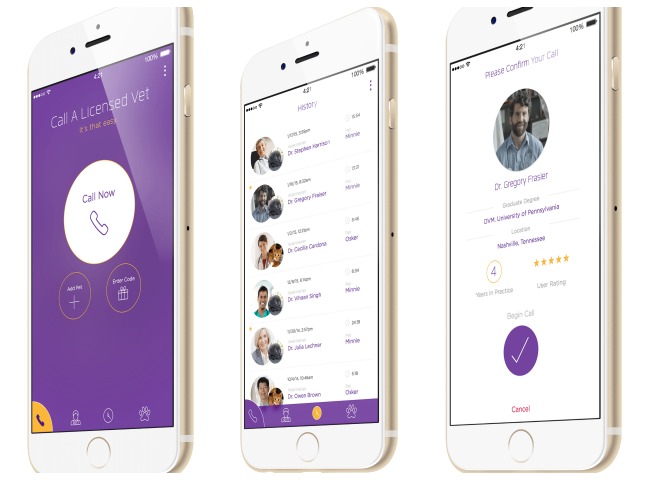 Vet on Demand meets 3 unmet needs, based on information provided by pet owners.
Affordable, Predictable Pricing: Research shows that pet owners would love the opportunity to purchase veterinarian services a la carte.
Competitive Pricing: Vet on Demand keeps their administrative hurdles in the background. They are proud to provide up-front prices that are affordable for pet owners while also providing experienced veterinarians a fair, premium rate for their time and providing your pet the best care possible.
Convenience: Research has shown that many pet owners would love to have access to a veterinary practice that is open earlier or later than offices in their area.
For me personally, Vet on Demand was an amazing experience for us. Reya was having issues with blowing coat (malamutes shed their entire undercoat once to twice a year) and we were dreading a vet trip – we obviously knew it wasn't life threatening, but would likely be waiting at least an hour for our vet, never mind the 40 minute drive to get to our veterinarian in Cincinnati. During the call, the vet reassured us we were doing things right, but recommended that during her shed Reya move to an oatmeal shampoo and we use a rake brush along with our normal grooming regime until she finished blowing coat.  To avoid her coat being too dry again, we could also add a fish oil supplement to her diet. While our visit was free so I could test out the service, I was stunned when I saw the whole visit was only $32.50 (you speak to a vet for only $2.50 a minute – affordable or what!?) To say the least, this visit was well worth the time and I know we will definitely be using the service again!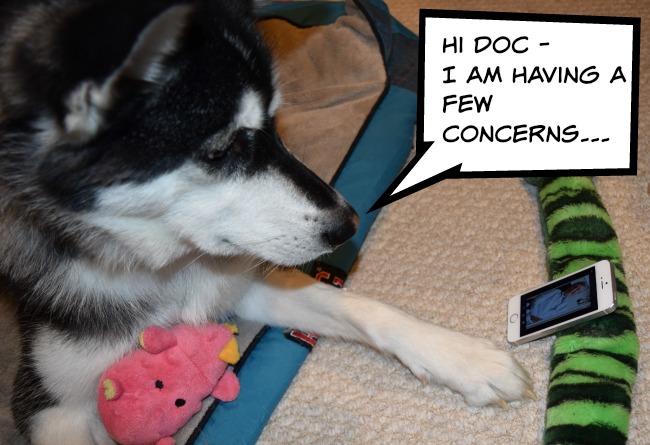 Would you like to try Vet on Demand for yourself? Download the Vet on Demand app today at the Apple store! Currently, it is available only for iPhone users, but don't worry, it will be available for iPad, Android devices, and website access soon! We are certain that once you try this affordable and convenient app, you will never think of visiting the veterinarian the same way again!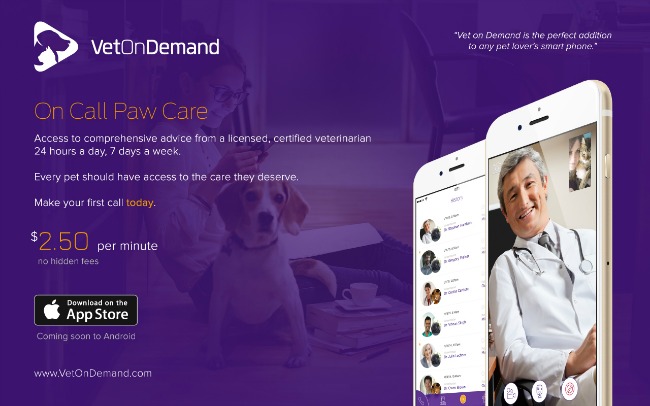 Want to learn more? Check out Vet on Demand on Social Media!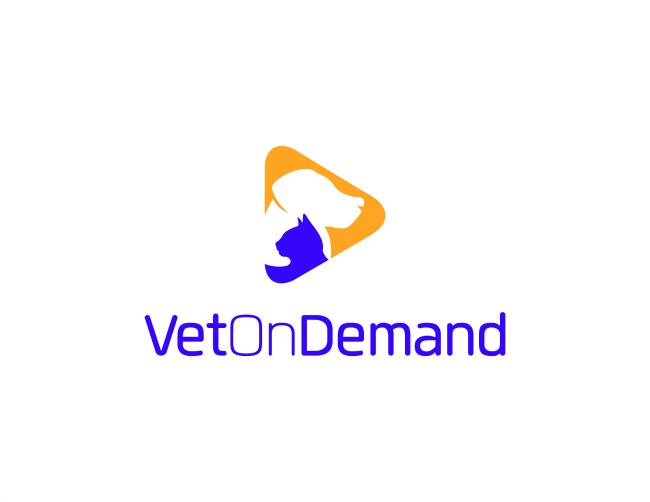 Disclosure: Budget Earth received monetary compensation for this post. All opinions on this product are my own and may differ from our readers' opinions.
Would you like to have your products featured in a giveaway event? Want to increase your social media exposure? Contact susan.l.bewley@gmail.com to see how I can help YOUR company today!