Disclosure: I received this product for free to review. The opinions in my review are honest & my own.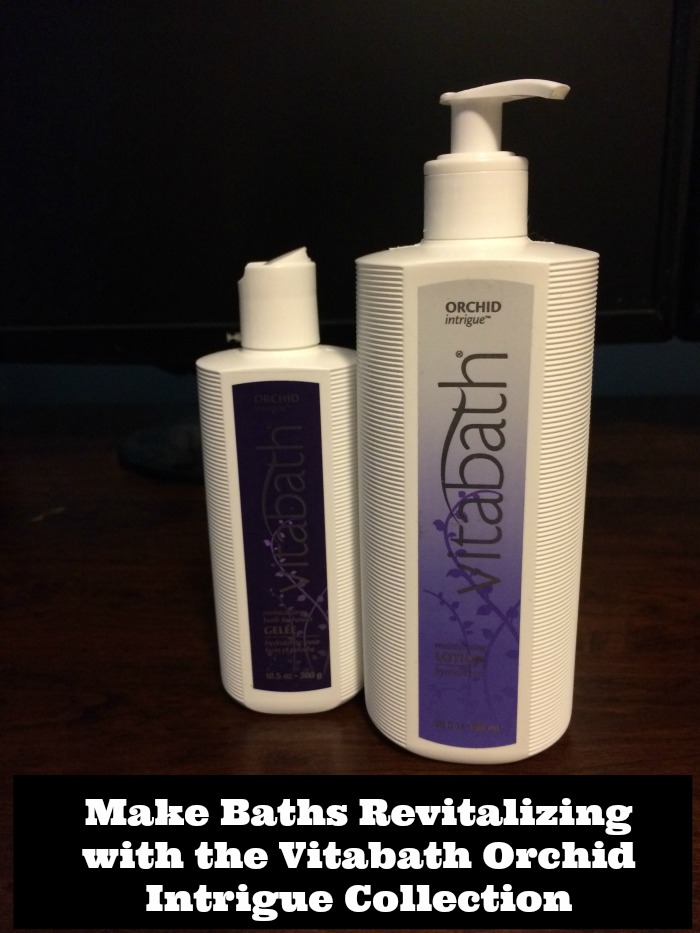 Do you ever have those moments where you just want to feel special? For me, this is after a workout. It doesn't matter if I've been sweaty from walking outdoors or working out in our exercise room, I want to do something to make myself feel better. Usually, this is by taking a long, relaxing shower with bath products that are fantastic for easing away stress and hurting muscles. As I have started my fall exercise routine to prepare for the holidays, I was excited when I heard that Vitabath had a new line of bath products – Vitabath Orchid Intrigue!
Vitabath Orchid Intrigue: What is It?
Looking for a relaxing, all-natural fragrance perfect for making any woman feel beautiful after a hard day? If so, we think you will love Vitabath Orchid Intrigue. This alluring, sensual fragrance is made with intense purple blooms and a seductive fragrance of amber velvet layered with luxurious amethyst orchid, night blooming sambac jasmine, and sugared musk; making bath time even more special. Start your night first with Vitabath's Orchid Intrigue Moisturizing Bath & Shower Gel, blended with a special blend of vitamins and botanical extracts, this gel not only produces a reach, creamy lather, but leaves your skin feeling amazing as it cleans. Not only is the scent long lasting, their newly enhanced gelѐe formula is paraben and diethanolamine free, making it great for even the most sensitive of skin, even better than most traditional bar soaps.
After you bath, don't forget to finish your at home spa experience with Vitabath's Orchid Intrigue Moisturizing Lotion, which sooths and hydrates the skin, while adding wonderful nutrients to your skin like vitamin A, E, and rich emollients like shea butter and aloe vera. With this collections amazing scent, it is for anyone to spoil themselves any day of the week with Vitabath!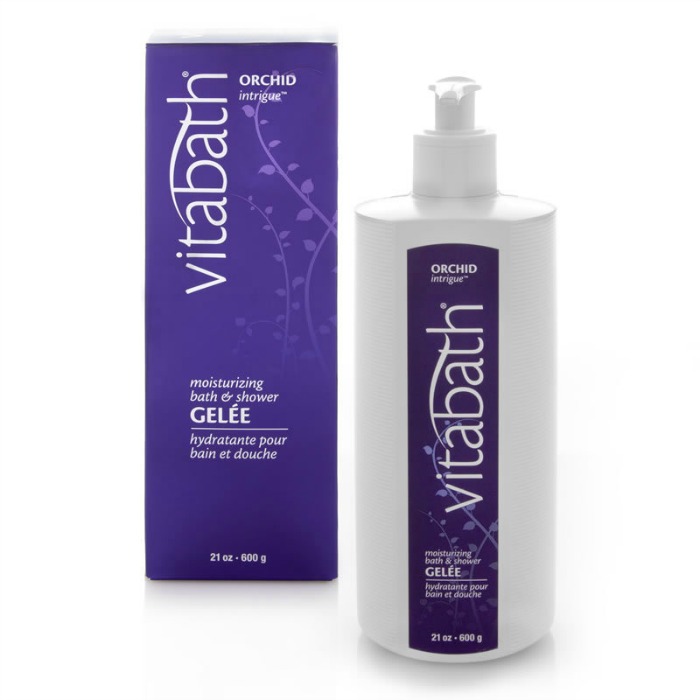 Vitabath Orchid Intrigue: Overall
As someone who loves Vitabath products, I have to say that when I first smelled this fragrance, I immediately fell in love. Unlike most orchid scented body products I have tried, it smells amazing without being overpowering. Instead, it is relaxing and truly makes you feel spoiled in the shower, making it the power gel to relax after a workout or to make yourself feel amazing before bed. Even my husband noticed, who commented on how great I smelled (always a major plus). For me, however, the best part was how great my skin felt. Even before using the cream, my skin felt clean and very soft. Even the dogs wanted to come up and get extra cuddles after my shower. Really, I don't think I could recommend this set enough. Based on my own experience, I am delighted to give Vitabath Orchid Intrigue Moisturizing Bath & Shower Gel and Vitabath Orchid Intrigue Moisturizing Lotion an A+ rating!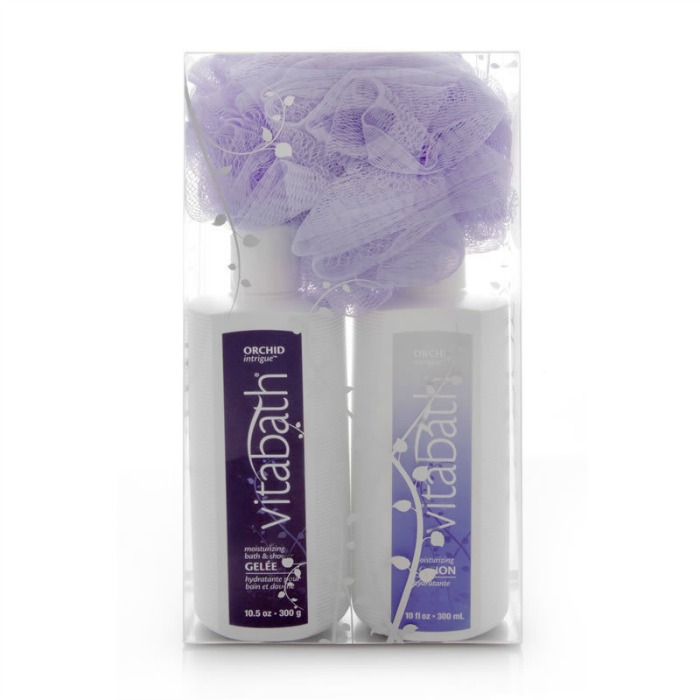 Vitabath Orchid Intrigue: Where to Purchase
Want to purchase some awesome Vitabath products for yourself? You can find Vitabath at a many stores near you, including Ulta Beauty, Stage Stores, Walgreens, and CVS. To see other retailers, make sure to check out the Vitabath store locator!
Also, don't forget that Vitabath products are the perfect gift for someone on your Christmas list. With 25 amazing scents and formula, you can find something for everyone! You can even gift their amazing Sweet Pink Peppermint and Spice n Nice gift sets (check our review from here).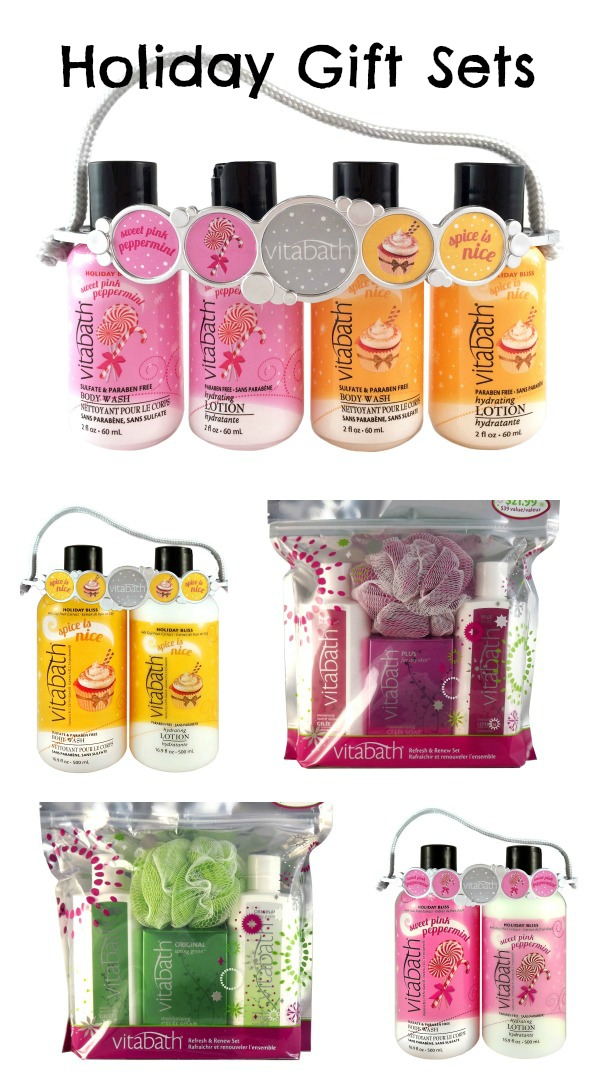 Want to learn more? Check out Vitabath on social media!
Facebook | Twitter | Pinterest | Instagram

Disclosure: Budget Earth did not receive monetary compensation for this review, but did receive products for review purposes.  All opinions on this product are my own honest assessment, and may differ from our readers' opinions. 
Would you like to have your products featured in a giveaway event? Want to increase your social media exposure? Contact susan.l.bewley@gmail.com to see how I can help YOUR company today!