Disclosure: I received this products for free to review. The opinions in my review are honest & my own.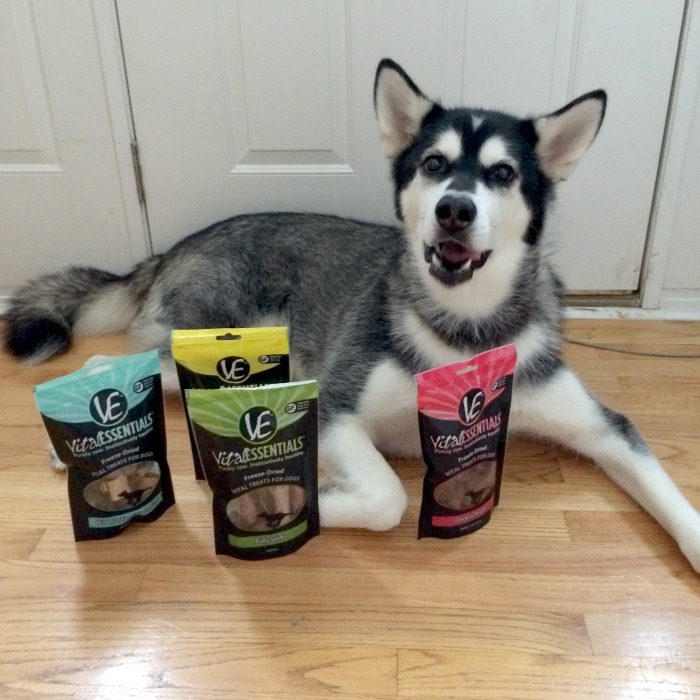 Do you want the very best for your dogs? If you guys are anything like me, there is no doubt – of course we do! While I might sometimes cave and have junk food, I want Reya and Ivi to have high quality, healthy treats, that drive them absolutely wild! For this reason, we have been big fans of Vital Essentials for quite some time. They carry freeze-dried dog treats that are perfect for dogs of all shapes and sizes. After we reviewed Vita Essentials Freeze Dried treats last year, we looked at raw food in a whole new light. When we heard that they were coming out with new flavors after a voting campaign last year, we were very excited to get our paws on their brand new treats. After some very thorough and excited taste tasting, Reya and Ivi are pretty excited to share their thoughts!
Vital Essentials: Who Are They?
Trying to find awesome treats that are perfect for dogs for all sizes and breeds? If so, we think you will love Vital Essentials Freeze Dried Treats for Dogs. Their grain free, gluten free treats are made using fresh, single sourced USDA animal protein such as beef, chicken, turkey, rabbit, and even Alaskan salmon. These nutritious, all natural treats come in a resealable bag, making them super convenient for busy pet parents. With a variety of wonderful flavors, you can make any dog's day with Vital Essential treats!

Vital Essentials Wild Alaskan Salmon Rings
Since we discovered Ivi had a turkey allergy, we have been all about fish treats in our household. When I saw these Wild Alaskan Salmon Rings, I knew they were perfect for our adorable puppy. What shocked me the most was the size of these treats. Most salmon treats we've seen are super tiny, which can be quite disappointing to big dogs like ours. These treats, however, are huge! They are one of the first salmon treats I have found to date that our dogs actually have the opportunity to chew and enjoy. Ivi absolutely loved the salmon skin rings, making training the day we tried them even easier!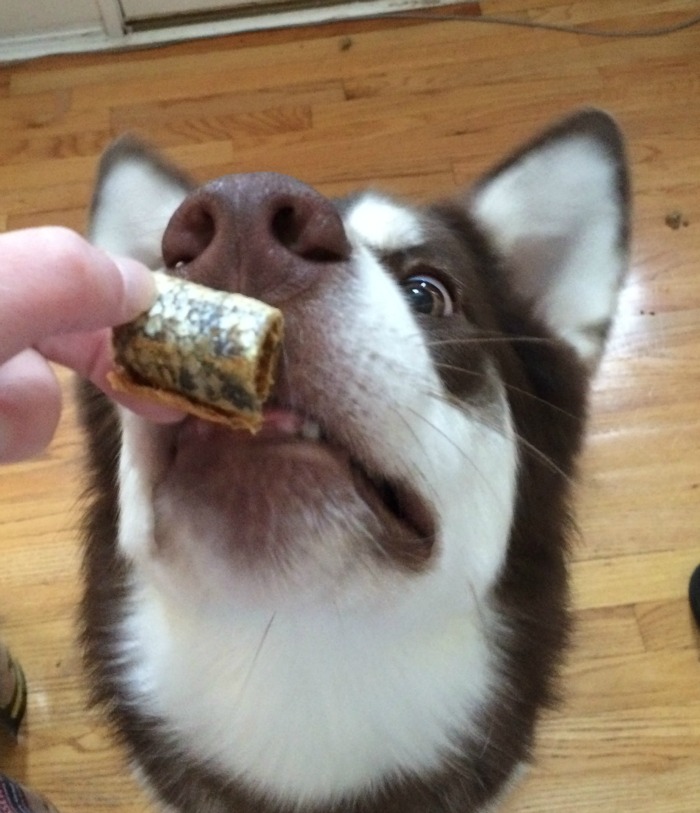 Vital Essentials Bully Sticks
If there is one thing I know about my dogs, it is that they LOVE bully sticks. Both of them love to go to their beds, relax, and have a bully stick. The Vital Essentials Bully Sticks are actually on the larger side of bully sticks from what I have seen, allowing my girls to easily manipulate them in their paws (and not eat the entire treat in 5 seconds or less). This is awesome for us since it means they actually have to treat chew the treat and enjoy it. Reya especially loved these treats and had a nice, relaxing session on her bed. With how much the girls enjoyed these treats, I think it was a major win!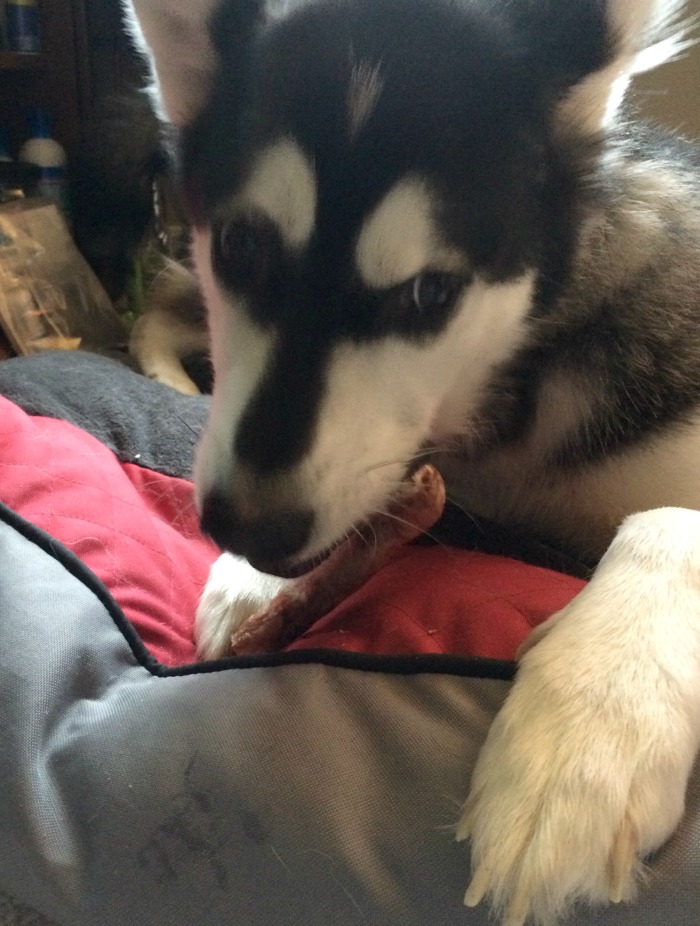 Vital Essentials Duck Nibs
Personally, I love using small treats for training, especially very flavorful ones. We have found that smaller, freeze-dried treats actually do the best for training indoors since it keeps the girls motivated, excited, and willing to train for longer periods of time. We found that this was especially true with the Vital Essential Freeze Dried Duck NIbs. Ivi was super excited to get one of these bite sized treats and actuallly trying to do tricks BEFORE we even said anything. While this may not have been the goal, it was pretty adorable seeing the puppy trying to do everything she knows to make us happy.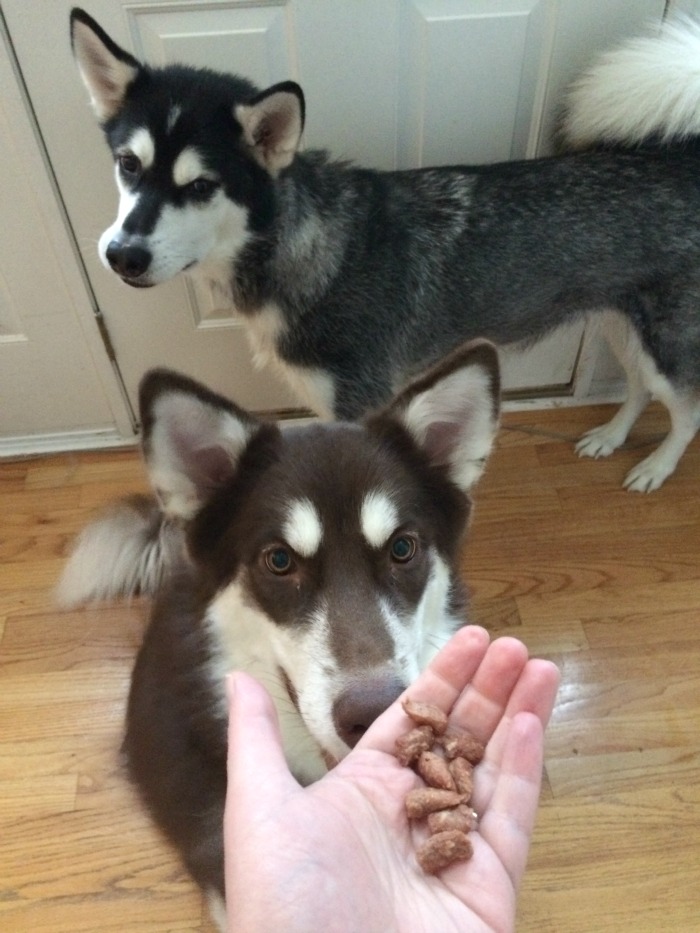 Vital Essentials Chicken Hearts
Okay, before this review, I can honestly say I had never touched a heart. I have seen quite a few organ treats, but this is the first time I had ever fed tiny little hearts to my dogs.  Thankfully, I got over my nervousness pretty fast since they feel just like any other freeze dried meat (and smell a lot like most jerky). Reya, however, was driven absolutely wild by these treats. She wanted to dig her entire nose into the bag and didn't want to share any of these yummy treats with the puppy. After a round of 'bitey face' over the treats, they finally decided that there were enough dried chicken hearts for them both to share and we had two very happy malamutes!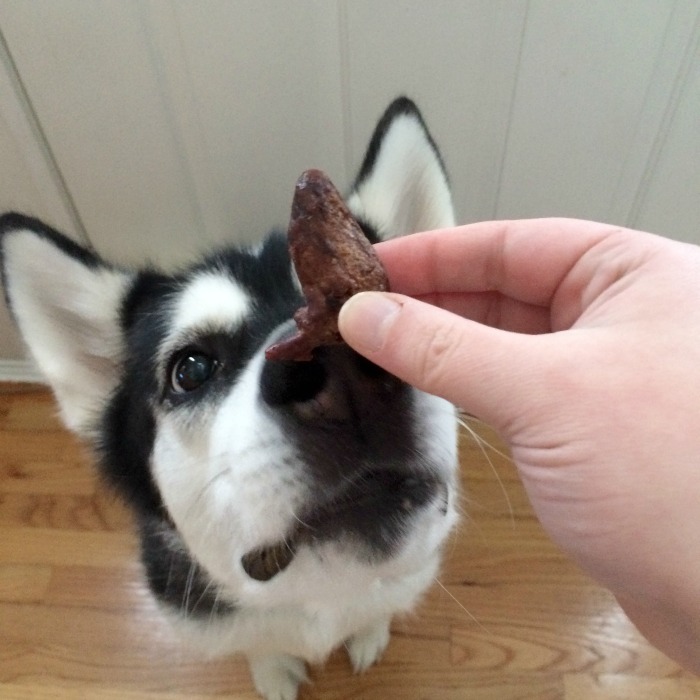 Vital Essentials: Where to Purchase?
Would you like to purchase these awesome treats for your own dog? You can find them on Amazon.com or at a store near you using their store locator. We are certain that once your dog tries these treats, you will never think of raw the same way again!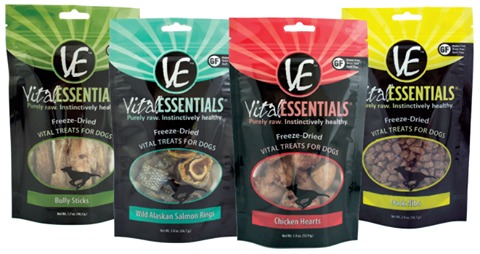 Want to learn more? Check out Vital Essentials on Social Media!
Facebook | Twitter | Pinterest | Instagram | Youtube

Disclosure: Budget Earth did not receive monetary compensation but did receive products for review purposes. All opinions on this product are my own and may differ from our readers' opinions.
Would you like to have your products featured in a giveaway event? Want to increase your social media exposure? Contact susan.l.bewley@gmail.com to see how I can help YOUR company today!