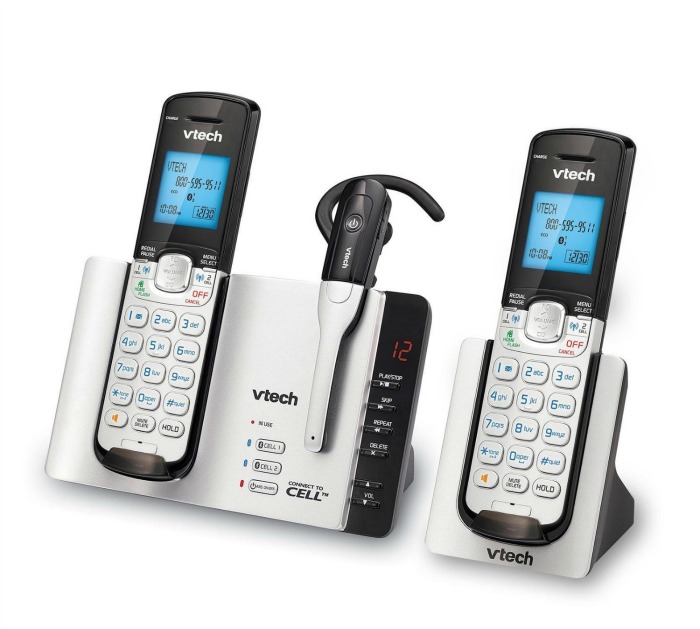 How many times have you been frustrated by needing to make a call and not being sure where you put down your cellphone? In our household, this is pretty regularly, at least when it comes to my phone. I am notorious for losing not just my keys, but my iPhone. It is worse when I end up missing a call that was important for work. With our old phone system having issues, we were using our iPhones for everything, which was a bit challenging in a home where we regularly use our basement, main floor, and of course, the second floor to our home where we have our office and bedrooms. Knowing that we had to do something, we were excited when VTech approach us to review one of their new phone systems – the VTech DS6671-3 Connect to Cell Phone System. After reading a bit about this system, we couldn't wait for our new phone set to arrive!
VTech DS6671-3 Connect to Cell Phone System: What is It?
Looking for an innovative phone that allows you to not only answer a landline, but two other cellphones in your home? If so, we think you will love the VTech DS6671-3 Connect to Cell Phone System. What makes this phone so unique is it it seamlessly synches with up to two Android or Apple phones, or up to 5 cordless heads, giving you the freedom to be untethered from your cellphone. As well, you can receive calls on all three lines at once, allowing everyone in your home to answer calls, even if one person is already on a headset. Along with calls, the headset will also let you know if a text, email, or social media update as received with beeps and a display, letting you know if an important message arrived without interrupting friends or family. With the DS6671-3 Connect to Cell phone, you can can have the freedom of a private, hands-free conversation anytime, anywhere in your home with this cordless headset system.
VTech DS6671-3 Connect to Cell Phone System: Our Thoughts
So far, I have to say we really love this system. Not only is it easy to set up but very easy to use.  No longer do you have to worry about staying close to your phone while its charging or being worried if you step away to cook dinner you will miss an important call. As well, since other headsets can be added to the phone system itself, you can easily go about your day without other fighting over the phone, which is something I have vivid memories about growing up in a busy household. Since my husband and I both work from home, this makes things a bit easier, especially when my husband is worried he might miss a work call if he goes down to refill his coffee or get lunch. The fact this system reduces work time stress in our household makes it a must have, at least in our household. Based on our own experience, we are happy to give the VTech DS6671-3 Connect to Cell Phone System an A rating.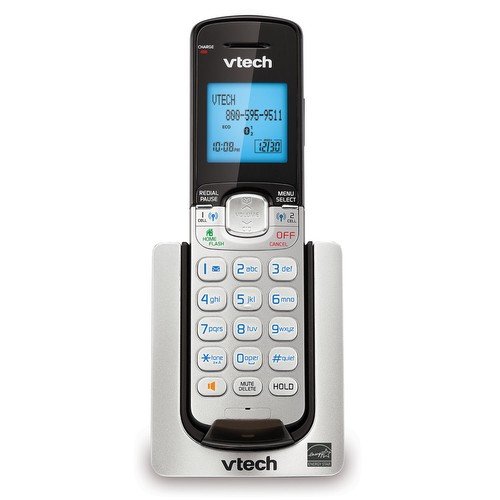 VTech DS6671-3 Connect to Cell Phone System: Where to Purchase
Would you like to purchase this awesome system for yourself? You can buy the VTech DS6671-3 Connect to Cell Phone System on the VTech website, Best Buy, or Amazon.com for $99.95.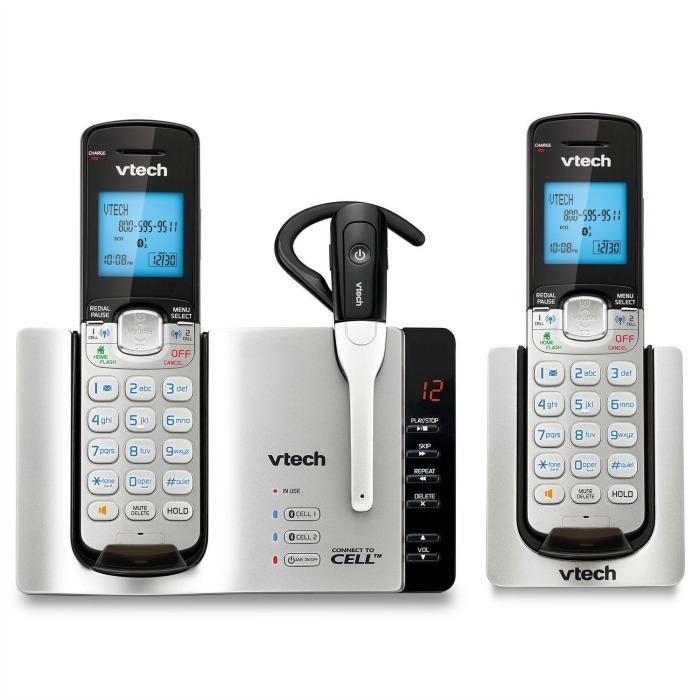 Want to learn more? Check out VTech on social media!
Facebook | Twitter | Pinterest | Youtube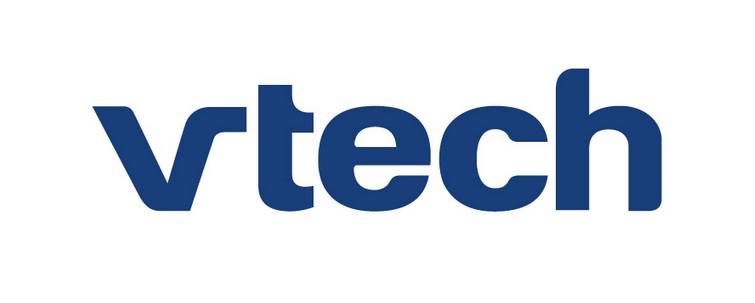 Disclosure: Budget Earth did not receive monetary compensation for this review, but did receive products for review purposes.  All opinions on this product are my own honest assessment, and may differ from our readers' opinions. 
Would you like to have your products featured in a giveaway event? Want to increase your social media exposure? Contact susan.l.bewley@gmail.com to see how I can help YOUR company today!