Disclosure: I received these products for free to review . The opinions in my review are honest and my own.
Ever since I was a teenager, I have hated shopping for makeup. It isn't that I hate makeup, I just don't like trying different types of makeup and determining what looks best on me. Most makeup just isn't worth the price, making me feel like I'm wasting my time shopping. Once I find the perfect makeup, I am usually fairly loyal to that brand, buying a variety of products and then determining my favorite with that brand. The problem is obviously finding that perfect brand, which is much easier when you are a member of a makeup service or subscription box. When I found out the Wantable Makeup Box, I was actually pretty excited, hoping that this could very well be my chance to find high quality makeup without the steep prices!
Wantable Makeup Box: What is It
Do you love makeup, but hate shopping for it? If so, we think you will love the Wantable Makeup Box. This premium, monthly makeup box is filled with high quality, full size makeup products that are handpicked by members of the Wantable staff. Unlike other companies that send the same things to everyone, Wantable customizes their boxes, allowing you to get the perfect box for your own needs. To determine your likes and dislikes, you take a quiz at sign up, where you tell them what products you love, don't mind, or just despise. Using this information, they build a box special for you, sending you unique products each month that are perfect for you!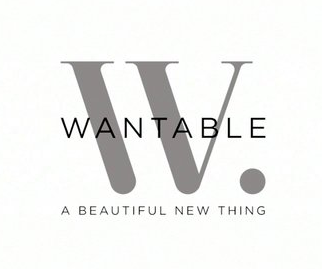 Wantable Makeup Box: Quality
One of the things I really liked about the Wantable Makeup Box is the fact that all the products not only full sized, but handpicked from specialty and premium brands. You aren't getting cheap makeup as filler in this box, something that I have seen with some other makeup subscription boxes. I would personally rather get quality products than a lot of products made with poor ingredients or just don't feel right once they are applied. For example, the box I was able to review came with the most wonderful nail polish. Not only was it easy to apply, but dried fairly quickly, making my nails look beautiful for the start of the holidays.
What I also loved about this box is the fact that it is also filled with unique products. When I first opened up the box and saw I got a lip gloss, I thought I was getting the same boring lip gloss you find at just about every big box retailer. To say the last, I was surprised when I found that this lip gloss didn't just apply neatly, but also came with it's own mirror, allowing me to quickly put on this product just about anywhere!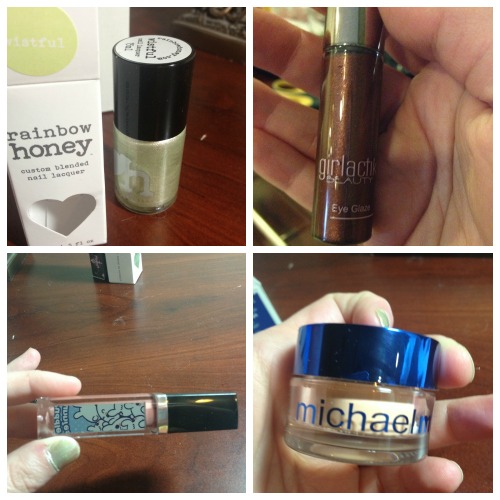 Wantable Makeup Box: Overall
From what I have seen, the Wantable Makeup Box seems great for anyone who is looking for the perfect makeup but doesn't want to spend a small fortune trying out different types of makeup. As someone who has a cabinet full of makeup I never wear, I find this box to be very helpful since it means I won't be wasting more money while I search for the perfect makeup for my own tastes. My only complaint is that I wished some of the makeup came with the desired brushes, since I didn't have an extra makeup brush for one of the products. Based on my own experience with the Wantable Makeup Box, I am happy to give it an A- rating.
Wantable Makeup Box: Where to Purchase
Would you love to try this awesome subscription box? You can subscribe to the Wantable Makeup Box for $36 a month, or pay $40 for a one time purchase. It is important to remember, however, that only the monthly boxes are personalized. Since you can always skip or cancel anytime, there is no reason not to subscribe to this awesome makeup subscription service!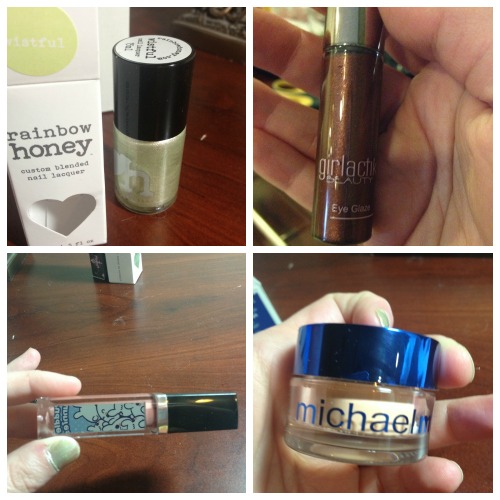 Disclosure: Budget Earth did not receive compensation but did receive products for review purposes from Tomoson.com. All opinions on this product are my own and may differ from our readers' opinions.
Would you like to have your products featured in a giveaway event? Want to increase your social media exposure this holiday season? See how Mom Powered Media can help! Contact susan.l.bewley@gmail.com to see what we can do for your company!