Disclosure: I received this product for free to review. The opinions in my review are honest and my own.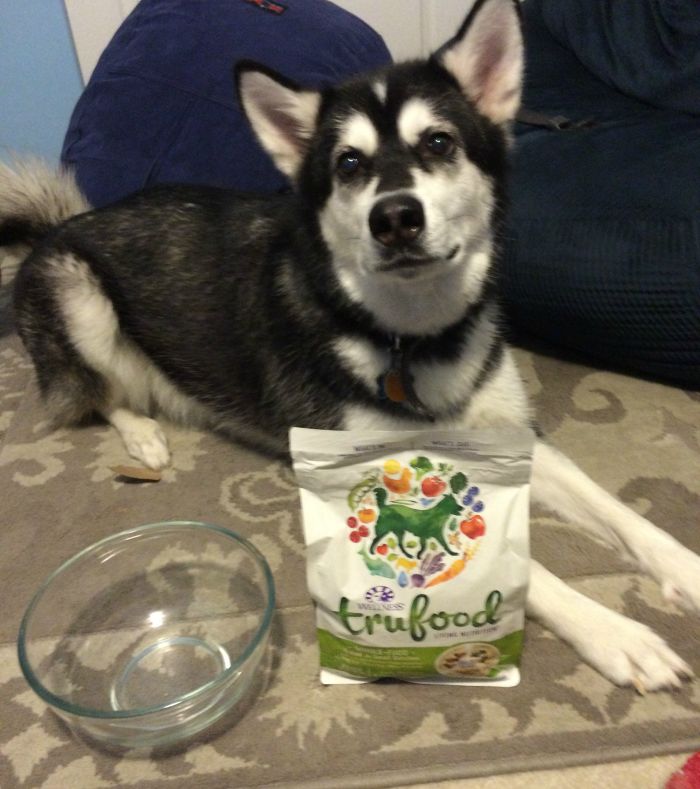 As some of you know, we love trying out different natural foods here at Budget Earth. Unlike most other dogs I have owned or known, Reya very quickly gets tired of her kibble. So tired, in fact, that she will sometimes flip it over or try hiding the food in hopes we will give her something else. When we start seeing this, we know it is time to start experimenting with different foods, to find the new 'right one' for our girl. While we were at BlogPaws, Reya tried some treats that drove her absolutely wild from Wellness Pet Food. Curious to know more about their food, we reached out to Wellness, who sent Reya a variety pack so she could try out their new line of TruFood for herself!
Wellness TruFood Bake Blends Dog Food
Looking for a grain-free dog food made with whole food, and baked to not only taste good to dogs, but be as nutritious as possible? If so, we think you will love Wellness's new TruFood Baked Blends for dogs. This brand new blend of dog food brings the nutrient packed freshness of whole food to your dog's meals, making it taste amazing for dogs. This food also: is slow baked in small batches to deliver the optimal amount of nutrients for your dog,  contains 70% more raw protein than some other leading pet foods, and is filled with more antioxidant rich ingredients such as coconut oil, chia seeds, and beets. What also makes this food amazing is that it is grain free, potato free, wheat free, naturally colored from whole foods and herbs, AND the raw protein is from whole-prey sources, giving your dog the best food possible. Also, it is made in Canada – allowing you to relax and not worry about non-food contaminants sneaking in. Currently, their food is available in 6 flavors –
Chicken, Chicken Liver, & Flaxseed
Salmon, Turkey Liver, & Flaxseed
Lamb, Chickpeas, & Turkey Livers
Chicken ,Chicken Liver, & Flaxseed (Puppy)
Chicken, Chickpeas, & Chicken Liver (Small Bred)
So, what did Reya think of this food? For our review, we tried the Lamb, Chickpeas, & Turkey Livers Dog Food. I have to say though from the moment I opened the bag, Reya was interested. Before I could even pour some of the food in our bowl to try, she buried her muzzle in the bag itself and wanted to eat it RIGHT THERE. Not just eat it, she wanted to inhale this food. This was very surprising to me, since I have never seen her react this way to kibble. She really LOVED this food. Even crazier, she normally isn't a huge fan of lamb or chickpeas – didn't stop her! What was the biggest dissapointment was that the bag didn't last as long as she had hoped. She actually tried picking up the trashed bag and bringing it to me, telling me something was wrong! We are definitely going to be looking further into this food. Based on our own experience, we are happy to give Wellness TruFood Baked Blend Dog Food an A+ rating and very highly recommend it to our readers!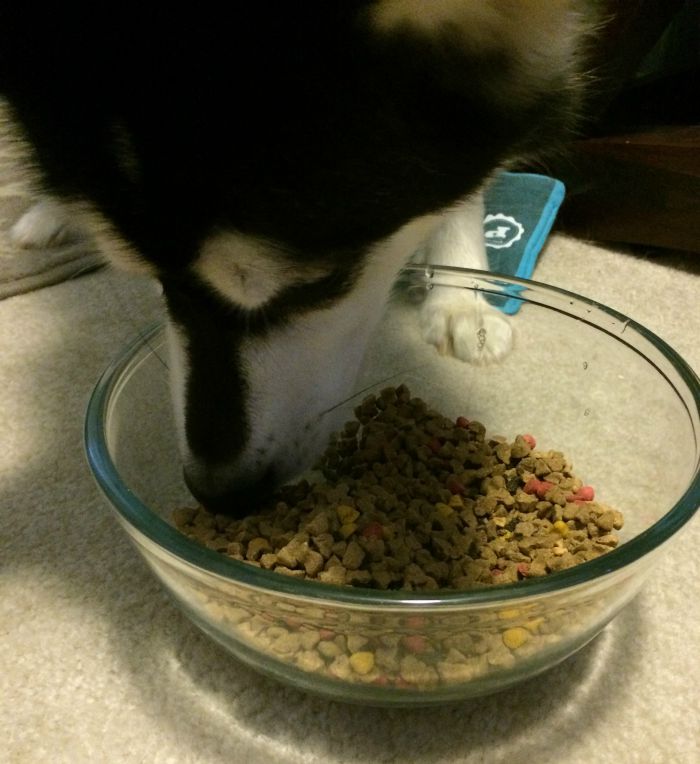 Wellness TruFood Tasty Pairings
Trying to find a  wet food filled with  wholesome meat, fruits, and vegetables? IF so, we think you will love Wellness TruFood Tasty Pairings. This new line of food is the first wet food that brings the nutrients of whole food as well as power packed proteins to your dog's food dish.  As well, this grain free recipe provides dual layers of shredded protein, fruits, and vegetables that is an easy to open cup, making meal time easy for you and tasty for your favorite dog! Currently, you can buy this wet food in six awesome flavors:
Chicken, Green Beans, & Chicken Livers
Chicken, Carrot, & Duck
Green Beans, Beef, & Lamp Liver
Pumpkin, Lamb, & Duck
Chicken, Pumpkin, & Beef
Carrots, Salmon, & Cod
While these are more snack-sized for Reya, I have to say she went crazy for this food. Before I go any further, I should say this: Reya has always been very picky with wet food. I have had times where she took a taste of a food and actually ran upstairs to hide. With this wet food, she was hooked the moment she tasted it. Both varieties of this food she tried, she absolutely loved, and was ready to eat the container, if given the chance! My only disappointment was I didn't have enough for the Ivi bitty puppy to try, since Reya ate the WHOLE thing! Based on our own experience, we are happy to give Wellness TruFood Tasty Pairing an A+ rating!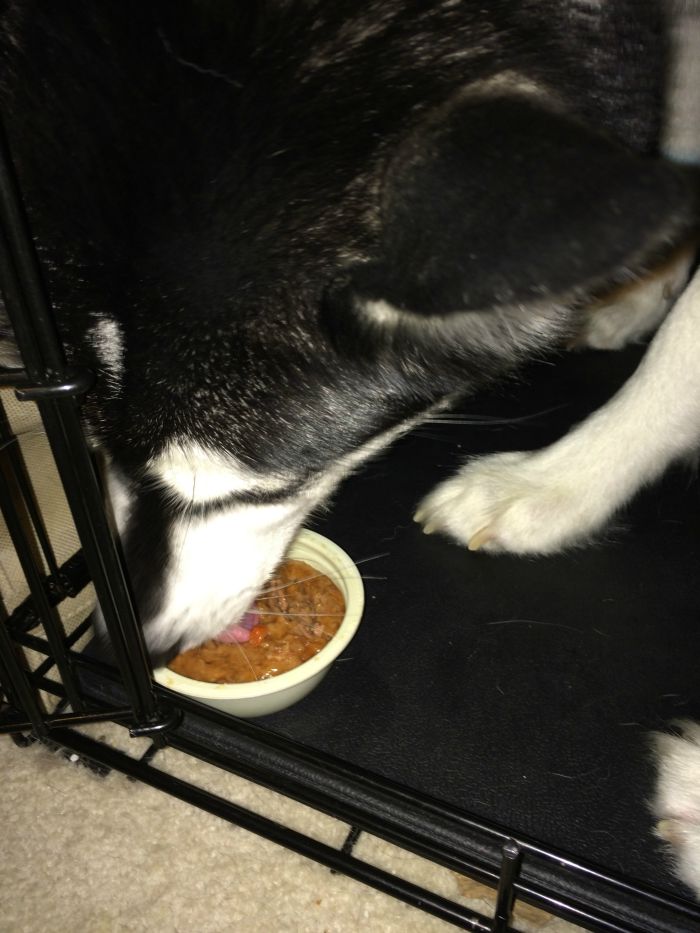 Wellness TruFood CocoChia Bakes
Want a yummy superfood snack for your dog picked with colorful, nutrient rich ingredients? If so, we think you will love Wellness TruFood CocoChia Bakes. These bite sized line of treats is a grain-free, slow baked superfood snack bursting with colorful, antioxidant-rich ingredients like beets, spinach, purple carrots, coconut oil, chia seeds, and more! These flavorful treats are also rich in whole-prey fresh protein such as fresh chicken, salmon, and lamb. Best of all, these treats are made in Canada! In other words, these are nutrient-rich treats that dogs love! Currently, these treats are available in three flavors –
Chicken, Beets, & Coconut Oil
Salmon, Coconut Oil, & Spinach
Lamb, Purple Carrot, & Coconut Oil
Before this review, my girls had the opportunity to try a sample size of these treats. From the moment Reya tried it, she was hooked and BEGGING for more. Ivi was no better, and trying to crawl in my lap to get into the little bag out of my hand. When my girls saw these treats were back they were VERY excited. To say the least, we are very excited to see the girls still love them and are planning on buying more of these awesome treats at PetSmart. Based on our own experience, we are delighted to give these treats an A+ rating and highly recommend them to our readers!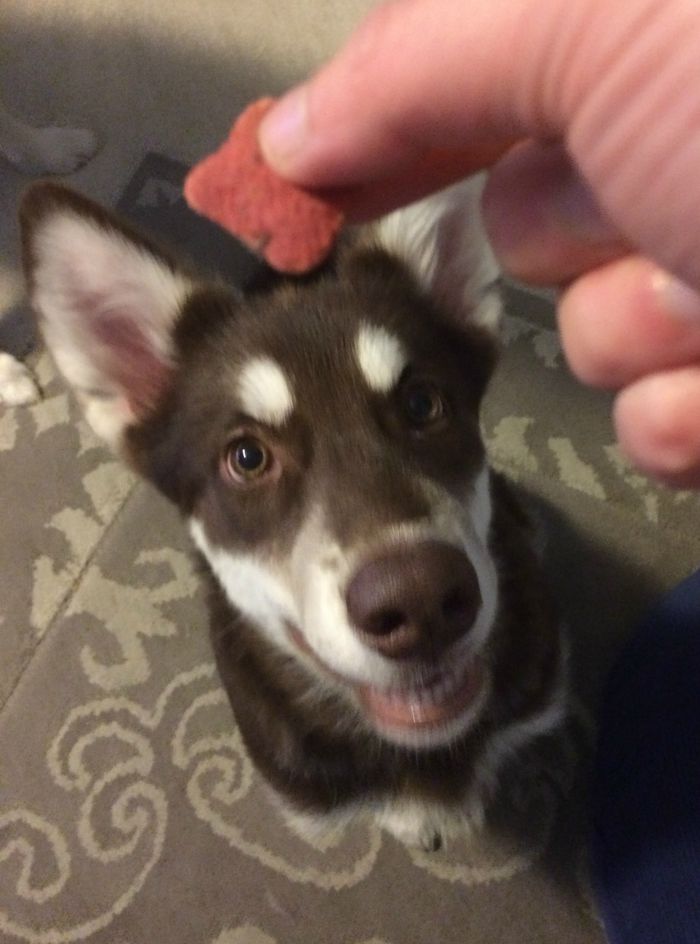 Wellness TruFood: Where to Buy
Want to purchase the wonderful foods featured in this review for your own dog? You can find the full Wellness TruFood line at your local PetSmart, Petco, or see if it is sold a store near you using the Wellness store locator. You can also buy their food online at Amazon.com or Chewy.com!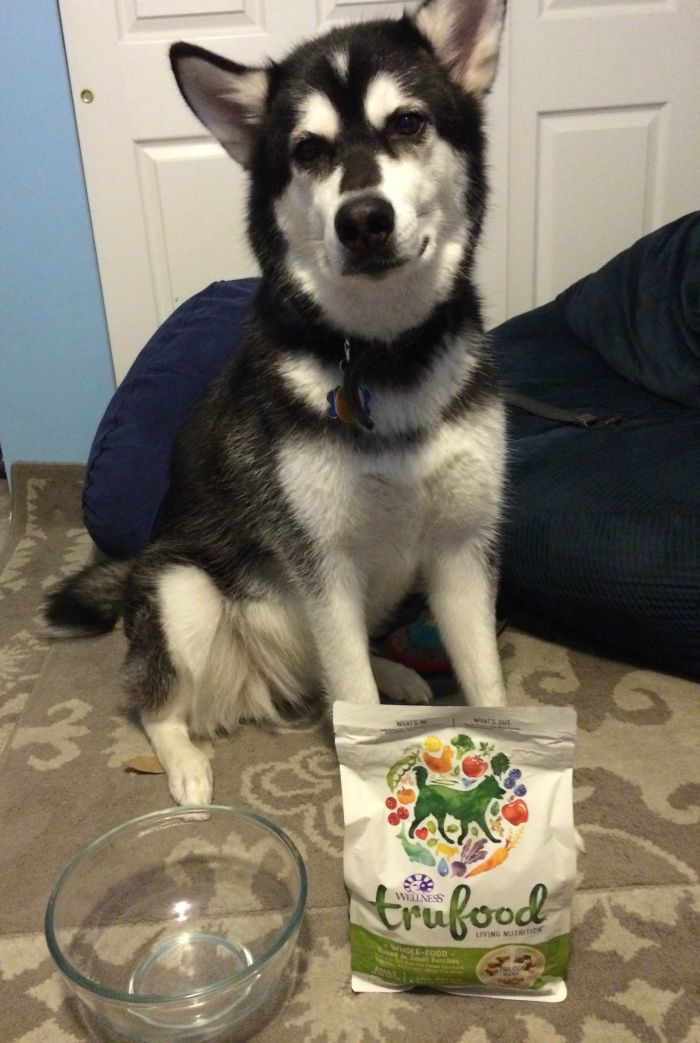 Want to learn more? Check out Wellness on social media!
Facebook | Twitter | Pinterest | Google + | Instagram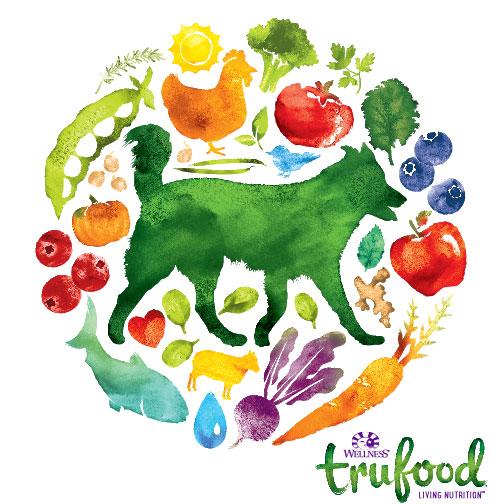 Disclosure: Budget Earth did not receive monetary compensation for this review, but did receive products for review purposes.  All opinions on this product are my own honest assessment, and may differ from our readers' opinions. 
Would you like to have your products featured in a giveaway event? Want to increase your social media exposure? Contact susan.l.bewley@gmail.com to see how I can help YOUR company today!