Finding natural pet food can be very challenging, especially with all the different brands and pet food options available today.  From the moment you walk into a pet store, you can't help but be overwhelmed. The last time I went into Petsmart, I was truly amazed at the variety of dog and cat food products that were available.  While there are a lot of options, there are unfortunately very few healthy pet products available, with most of the pet food sold being the equivalent of human junk food. As pet parents, it is our job to make sure our pets get the best possible food to help them live a longer, healthier life with as few trips to see the vet as possible.
Being an Educated Pet Parent: Choosing Healthy Pet Products
One of the biggest myths out there is that all the pet food out there is good for your pets. If you think about it, this is the same as saying a Twinkie is just as healthy of a snack as an apple! Contrary to what many people believe, pet food is not regulated in the United States and can technically have just about anything in it. It not too uncommon to have sick cattle and other meat products in pet food – sometimes even horse meat.  The rule of thumb I was brought up with when it came to pet food was this – if you wouldn't eat it, don't give it to your pets!
By using only healthy pet products, you aren't just helping your pets overall health, but your pocket books. Just like humans, substandard food usually equates to more health problems, meaning more vet bills.  Usually the effects of poor diet don't show up in dogs and cats until they are in late adulthood.  Giving your pet natural, healthy pet food will lengthen your pets life and let you spend your money on entertaining pet toys and trips rather than vet bills.  If you add up the difference paid in purchasing healthier, natural pet food over cheap food, you will see very quickly it doesn't add up to expensive vet bills and long term pet medication costs.
Even though it may be tempting to some, do not put your pet on a vegetarian diet.  While most vegetarian pet food is technically natural, healthy pet food as far as it goes, it just isn't a good option for most pets, especially dogs and cats.  They are obligate carnivores and need meat protein to stay healthy.  The argument most people make is that you can get protein from vegetable sources, especially soybean. This may seem good in theory, but many cats and dogs are allergic to soy, making it a bad option for pets.  Those who aren't allergic, still have a very difficult time digesting these products, so it's best to stay clear of vegetarian pet foods.

How to Choose Natural Pet Food
To help make it easier for pet parents to choose the right healthy pet products for their animal children, we compiled at list of different things you should look for in your dog or cat's food. Finding a food that meets all these requirements is very difficult, so try finding a food that meets as many of these requirements as possible.
Natural Pet Food Requirements
Notes
Complete & Balanced Diet Certified
* Your pets food should be compliant with AAFCO requirements

(we listed these requirement in the next section of this article)

Named Protein
* Never buy anything that only says 'meat'

* Protein should be chicken, beef, salmon, etc

No Animal Byproducts
* Never purchase food with the following ingredients: meat, meat meal, meat byproducts, meat byproduct meal, bone meal, fish meal, poultry, poultry meal, liver meal, glandular meal
Named Protein as First Ingredient
Chicken, beef, salmon, sheep, etc
Check Expiration Dates
You would be surprised how much expired food is actually still sold at large chains (Wal-Mart especially)!
No Added Sugar
* Never purchase pet food with the following ingredients: cane molasses, sucrose, glucose, fructose, corn syrup, sorbitol, glycrrhizen, propylene glycol
No Corn Products
* This includes corn meal, corn, or corn gluten
No Excess Carbohydrates
* Never purchase pet food with the following ingredients: rice product, cereal, distiller grain, fermented rice, wheat, peanuts, oat hulls, soy
No Chemical Preservatives
* No BHA, BHT, Ethoxyquin, Propyl Gallate
Avoid Soy Products
* Most dogs and cats are allergic to aoy
Look for Good Carbohydrates
* Whole ground rice (not the fermented or by-products mentioned above), oats, barley, potatoes, sweet potatoes, peas
Named Fats & Oils
* Never purchase pet food with the following ingredients: mineral oils, animal fat, poultry fat, vegetable oil
Contain Omega-6 & Omega 3
* These fatty acids are just as important for our pets' health as our own
Avoid Dyes
* Never buy food with named dyes

* Dyes Include Blue 2, Red 40, Yellow 5, Yellow 6

No Onion or Garlic
* Both onion& garlic are toxic to most pets
Avoid Fruit Pumice
* Avoid apple pumice, grape pumice, citrus pulp
Only Named Protein Broth
* Chicken broth, beef broth, etc.
Taurice

Cats Only

* Taurice is an essential amino acid for cats
Named Vitamins & Minerals
What are the Complete & Balanced Label Requirements
Even though it doesn't get the attention it deserves, pet parents should look for the Complete and Balanced Label on all pet food, no matter if its natural pet food or not. Food that has this label must:
Pass Feeding Tests for Pets Current Life Stage
Meet or Exceed Nutrient Levels Set by the AAFCO
Use Only Natural Preservatives
Not Encourage Weight Gain
Most pet food on the market cannot meet these standards, so look at your pet food carefully.  If you aren't for sure if the food you are using meets these standards, check out the manufacturers website. They should be very happy to display with information!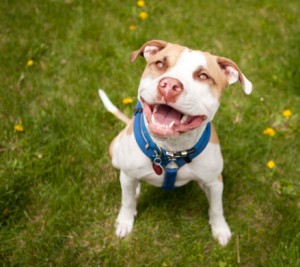 Best Healthy Pet Food Brands
Buying natural pet food really isn't as difficult as you may think, especially with all the different brands that are available today.  You can find healthy pet product in nearly any form, including wet and dry food. If you are decided to go with wet food, just make sure you don't keep out all day, since it is very easy for water to evaporate from the food. Most pets don't get enough water, especially cats, so try to keep it as moist as possible.  In general, it is usually best to pick up any food that is not eaten after a short time, even for cats, which are "known" to eat only until their hunger is satisfied.  Most cats, especially if they are started out as strays and were rescued, will overeat just like dogs.  Instead, encourage your pets to drink more water.
One of the best parts of being natural pet food today is that you can find options in just about every retailer.  Petco, Petsmart, and Amazon.com sell just about every type of natural pet food that is on the market today.  Sometimes you can even find options at your local Wal-Mart or Target! Some of the brands that are known for having high quality natural pet products include:
While these brands do have a wide selection of products, make sure you still check the bag. Some of these do sell more cheaply-made pet foods as well, so make sure you go with one of their more healthy options. Price is not a good way to tell if food is good for your pets or not.  Every so often, it can be the exact opposite of what you would expect! Usually the best foods are grain free, so try looking for these options first. You may have to experiment to find the right food for your pets, but once you have found it, your pets will thank you for it, enjoying a long, happy life with your family!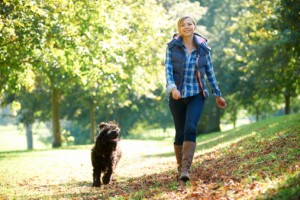 Budget Earth & its writers did not recieve compensation or products from said company for this post and it's completley the opinion of the writer.