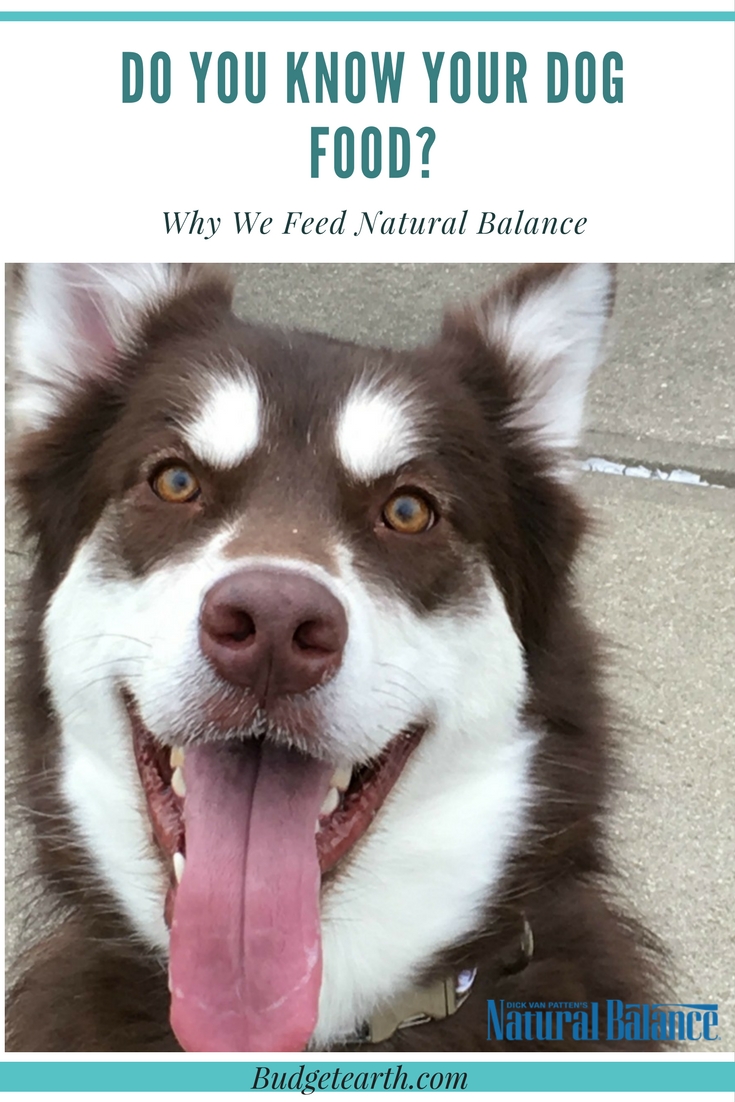 How many of you know the ingredients in your dog's food? All of us want to do the best for our furry family members and want all of our babies on high quality food. I will freely admit, while I have had pets most of my life, it wasn't until the about four years ago that I had a clue about pet food. While we have been constantly educating ourselves about food since our first malamute came into our home, it wasn't until we discovered Ivi had food allergies that the heavy research truly began. Boy were we surprised when we learned how much marketing there was in the pet food industry, most of which were buzz words and really said nothing about the actual quality of the food. For example, we found ourselves wondering "what is turkey meal doing in bison pet food?" Luckily, while we were doing our research, we were introduced to the food that truly changed our Ivi's life – Natural Balance®.
Why I Believe in Natural Balance
When Ivi was still a small puppy, she had an upset tummy that no one could figure out. We were to the point of testing for a food allergy since we couldn't pinpoint what was making our puppy so sick. It was when we were visiting family and she was given fresh turkey that everything fell into place. Around that same time, Reya (our first malamute), was asked to try Natural Balance. Having read about their limited ingredients diet made with simple formulas, we thought it sounded perfect for our Ivi. Best of all, this high quality food was made with only premium quality ingredients and designed to support muscle health and healthy digestion for dogs of all ages.
On Natural Balance, our sweet girl was thriving. No longer was potty time a nightmare (or a total surprise to her) and she had so much energy that she was driving our older dog crazy. Today, Ivi is still eating Natural Balance and enjoying a variety of single source protein recipes that are perfect for making sure her nutritional needs are being met. Best of all, since Natural Balance is designed for dogs of all ages, Rylie grew up eating her limited ingredients food as well, making sure that we had two very happy malamutes in our household!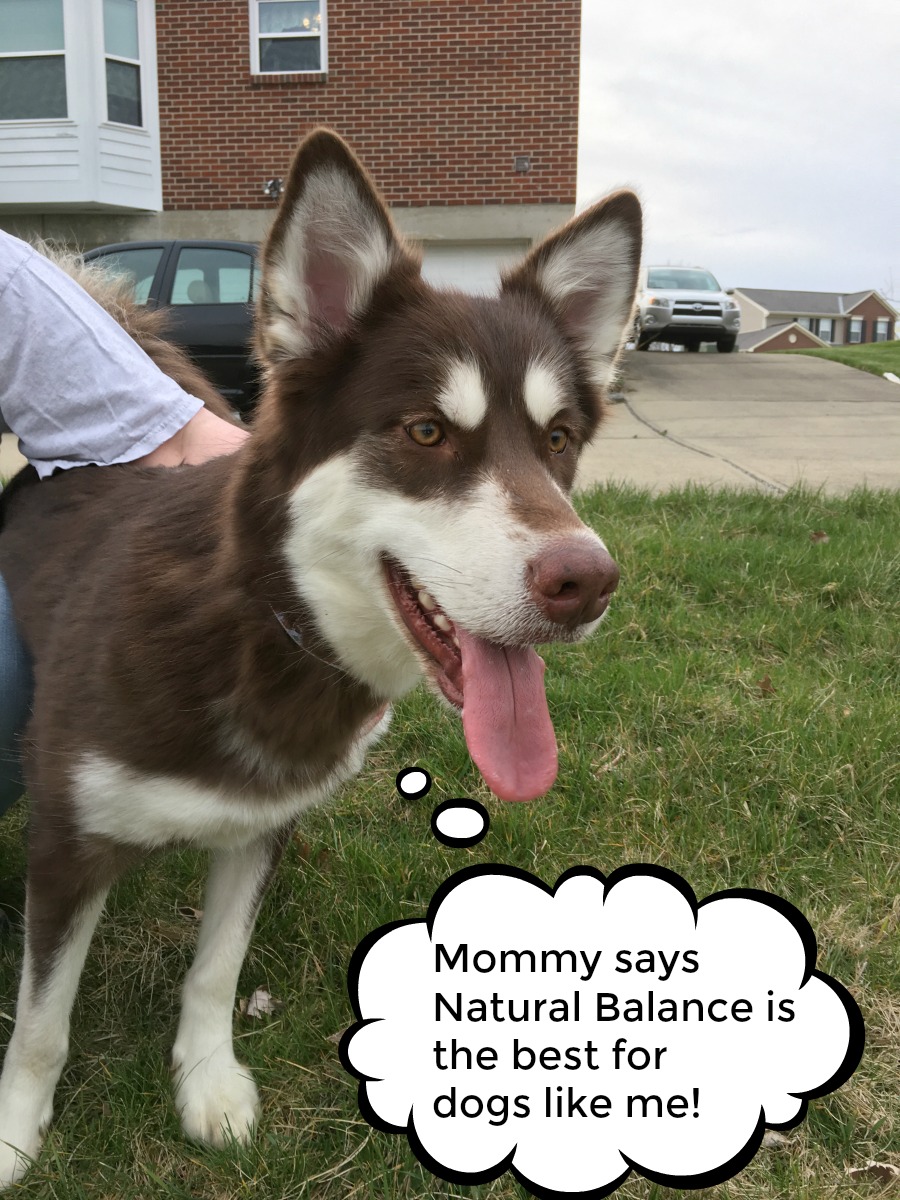 Natural Balance's Premium Ingredients
Part of what puts Natural Balance above their competition is the Buy with Confidence™ Promise. This promise includes 4 pillars – premium quality ingredients, safety testing, nutrition experts, and 100% satisfaction. Part of their dedication to making sure pets have the best nutrition is making sure that every batch of their high quality food is made with only premium quality ingredients. When you buy a bag of their food, you know that you are never getting food that:
Never contains artificial flavors (only the best from nature).
Only contains natural preservatives in finished products & ingredients (eg: rosemary extract, citric acid, mixed tocopherols).
Never contains wheat, soy, or corn (all of which has been shown to cause food sensitivities)
Never uses chicken or poultry byproduct meals.
Grain free food & treat options too!
To Natural Balance, pets only deserve the best premium quality ingredients that include high quality animal proteins such as chicken, lamb, salmon, and venison, along with highly nutritious grains and ingredients that are great for every dog. Take a look at the ingredients used in Natural Balances various formulas in the infographic below!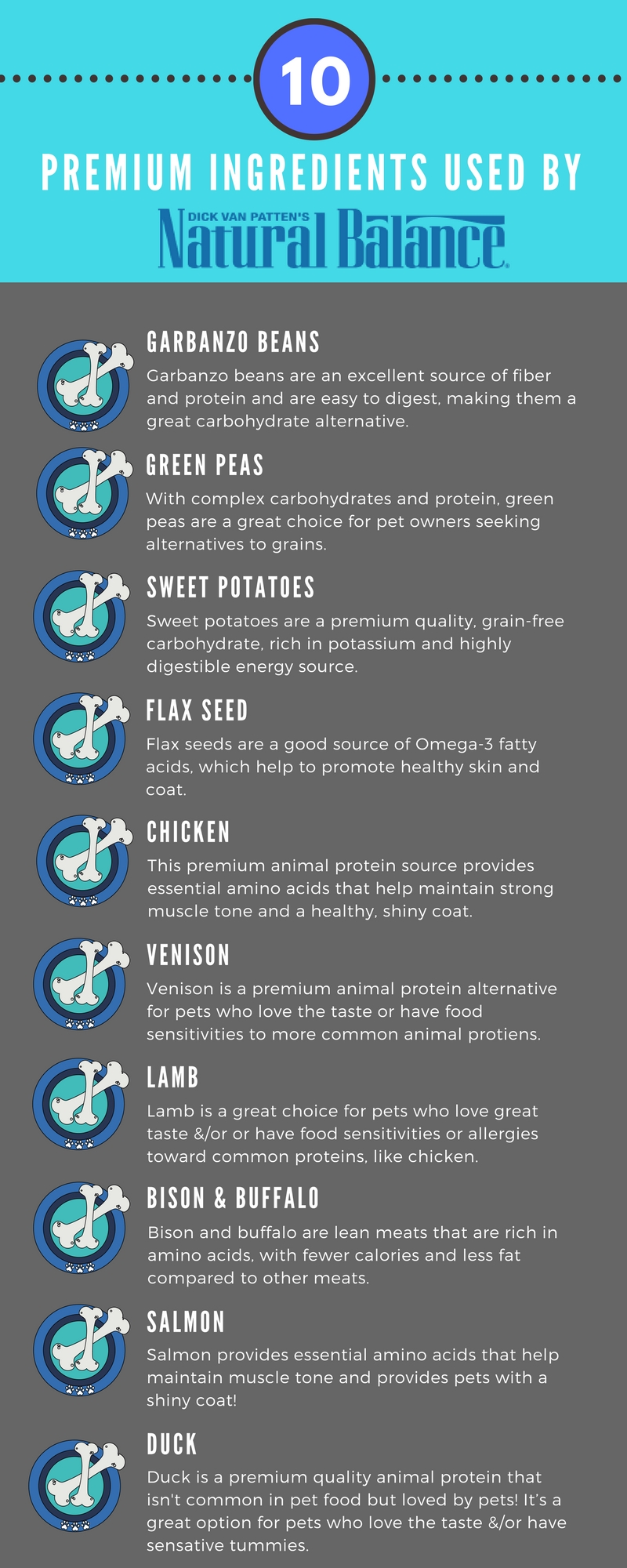 Natural Balance's Commitment to Quality
If there is one thing I have never worried about with our girls eating Natural Balance, it is the safety of their food. As part of their Buy with Confidence™ Promise, they believe that the best food is not only healthy, but safe as well. For this reason, they test every batch of Natural Balance food and treats in their state of the art laboratory. Best of all, they don't just do one test on every batch of food, but nine tests. You read that correct, NINE safety tests. These tests are also performed by highly qualified microbiologists and chemists. One of the things that we think is cool too is that you can see the safety testing results of any batch of food on their food on the Natural Balance website. You can learn more about the Safety Testing Process they use to test their food here!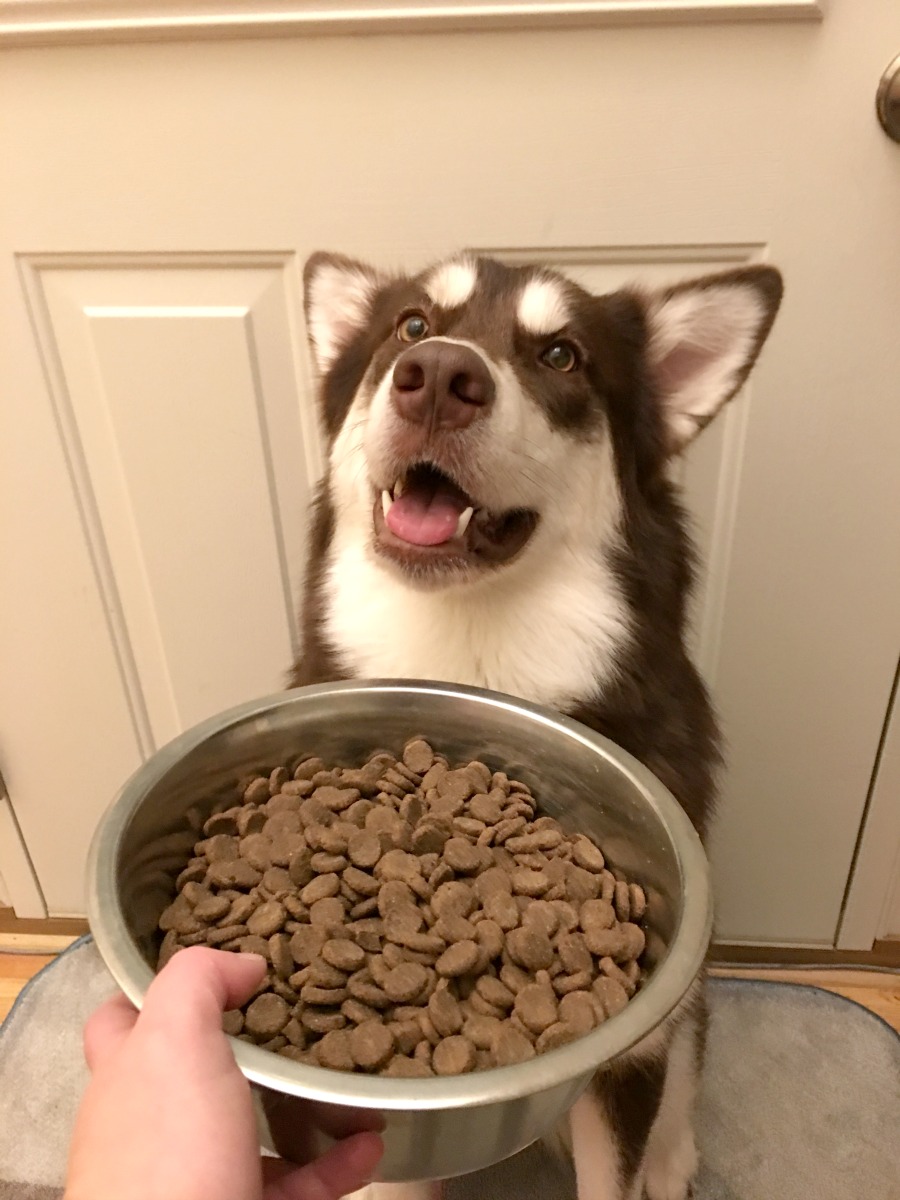 Do You Believe in Natural Balance?
Would you like to try Natural Balance for yourself? With their Natural Balance Buy With Confidence Promise® it really is risk-free for dog parents and we are certain your dogs will love it just as much as ours.  Also, don't forget that you can always talk to a nutritional expert on their site to see which food is best for your own dog or cat.
Now that you know about Natural Balance, which of the 4 pillars of the Natural Buy with Confidence promise is most important to you for your own dog or cat? Tell us in the comments below!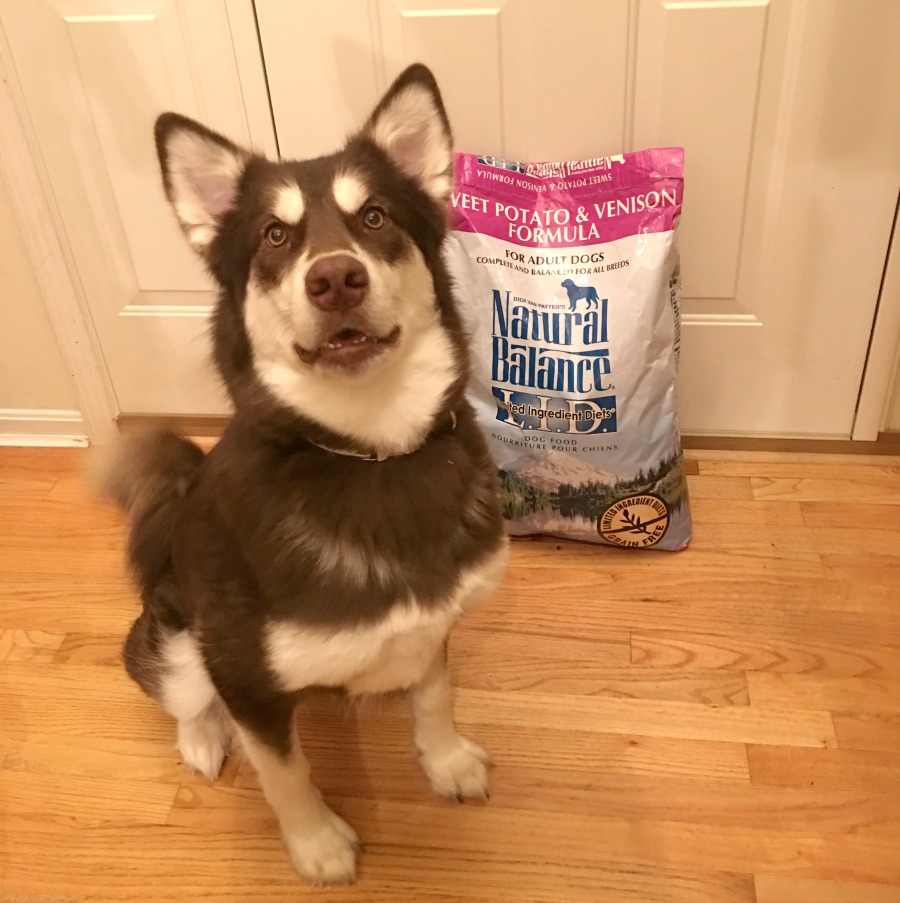 Want to learn more about Natural Balance? Follow them on social media!
Facebook | Twitter | Instagram

Would you like to have your products featured in a giveaway event? Want to increase your social media exposure? Contact susan.l.bewley@gmail.com to see how I can help YOUR company today!