Disclosure: This post is sponsored by Wild Calling!, and the BlogPaws Professional Pet Blogger Network. I am being compensated for helping spread the word about The Art of Nutrition, but Budget Earth only shares information we feel is relevant to our readers. WildCalling! is not responsible for the content of this article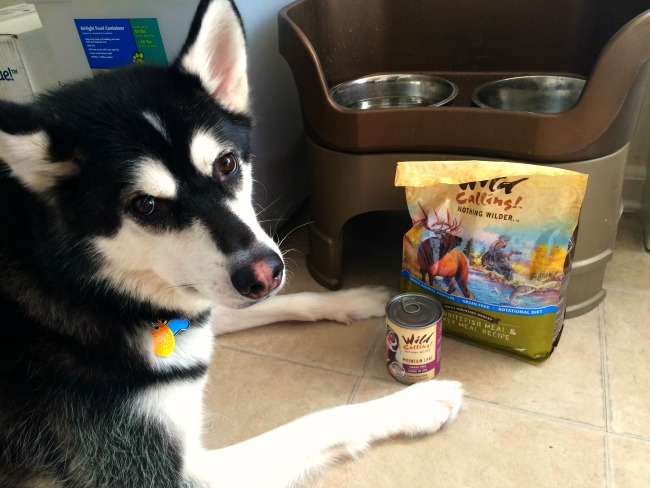 As some of you know, I am very picky when it comes to food for my Reya. Since she is a very active dog who loves to run, play, and explore, we go for all natural dog foods made form high quality protein. I also going with food that are Made in the USA since many natural foods made here in the states are made from locally sourced ingredients that were created with care and love.  With winter ending, we are preparing for Reya to be even more active as she runs and explores as we get back into hiking in the woods. Of course, she needs an all natural food that can keep up with her needs and make sure she is getting the proper vitamins and minerals as she has fun throughout the day. Luckily, we found the perfect solution – Wild Calling!®
Wild Calling!: What is It?
Want to know what makes Wild Calling! so amazing? Part of what makes this all natural dog food so amazing is that this company is family owned, operated, and makes their food right here in the United States! In other words, this high quality protein food not only is made with love and care by pet owners like you and me, but also helps create American jobs. As well, all varieties of their food contain:
no corn
no soy
no wheat
no gluten
no chicken
no egg
no brewer's yeast
Superfood Fruits & Veggies
Omega 3 and 6 Fatty Acids
Vitamin C& E
Prebiotic & Probiotics
Antibiotic & hormone free meats, poultry, & fish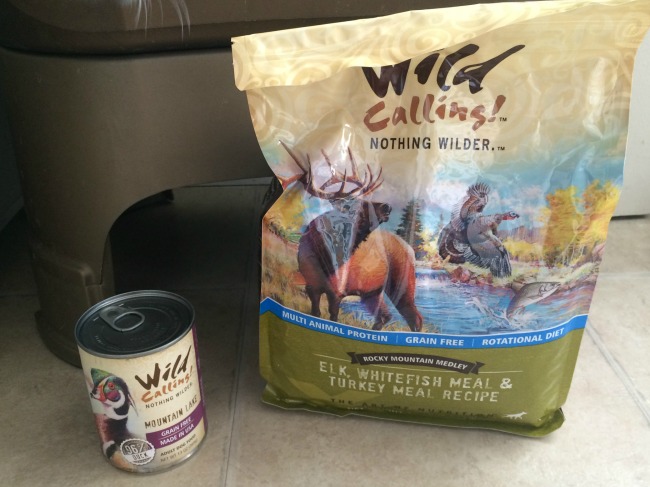 Personally, I think Wild Calling! is pretty impressive, especially with the companies belief in their the art of nutrition with their foods. Unlike many other brands out there, they understand that dogs are, by nature, hunters and scavengers. This means that their diet varied daily based on what they caught or found lying around, and they rarely ate the same thing every day. In other words, they didn't hunt for many of the same things since they get bored with food, just like us!
For this reason, each of Wild Calling's foods is designed to be rotated with other foods in their lineup. By rotating your dog's food, you are giving them several high quality proteins that not only keep your dog from getting bored, but meet all their nutritional needs.  As well, they believe that a dog's diet should be rich in meat and other proteins to help support healthy muscle growth, increased energy, and an overall healthy dog at different life stages. What also make their food pretty unique and amazing for every do is GlycoEdge, which is designed to prove your dog with consistent energy and a low glycemic index diet. This part of their formula is from tapioca, sweet potatoes, and lentils. Overall, their food is designed with the "science" of the beauty and the love we have for our pets, which is what they call the "Art of Nutrition." To learn more about it, check out the brochure below. We found it to be very educational!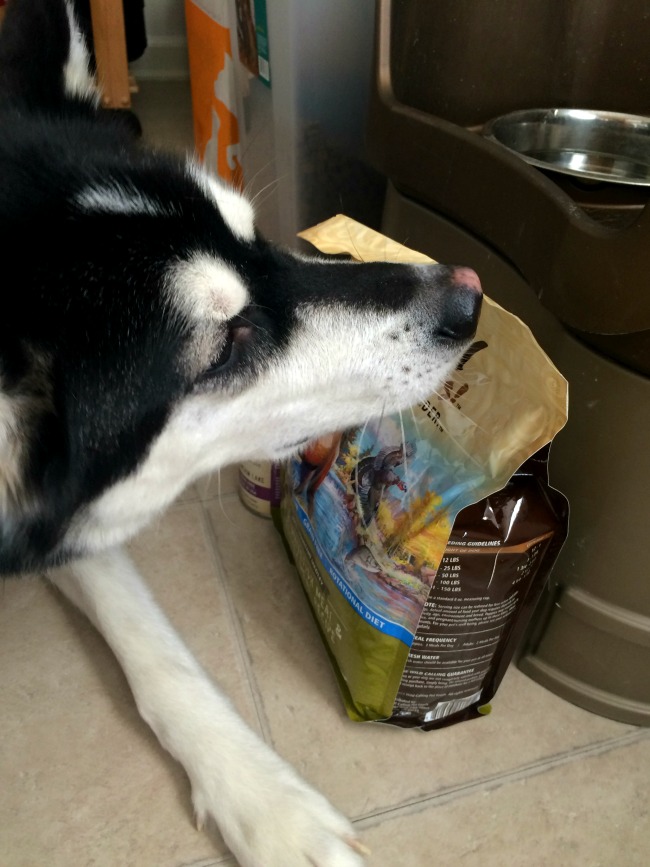 Wild Calling!: Overall
Overall, I have to say everyone in our household is very happy with this food. Mom and Dad both are happy that this food is all natural and that the GlycoEdge seems to be helping Reya be filled with energy throughout the day. While we care a great deal about the quality and nutritional value of the food, Reya cares about one thing and one thing only – does it taste good? Well, it didn't take long for us to determine that she LOVED Wild Calling!'s dry food and wet food. Normally Reya isn't a big fan of wet food at all but was happy to eat half the can as a treat. The dry food, however, was the big highlight to Reya. For the first time in awhile she was once again looking forward to meal time and was cleaning the dish each time. With how much she loves this food, we call it a big win! Based on our own experience, we are happy to give Wild Calling! an A rating and can see their art of nutrition theory being the best possible for dogs like our Reya!
Wild Calling!: Where to Purchase
Want to buy some of this awesome food for your own dog? To learn more about Wild Calling! & see where you can purchase their food, make sure to check out their website. We are certain that your dog will love Wild Calling! just as much as our Reya! Also, don't forget to check out the awesome brochure provided below with lots of helpful information about this all natural dog food!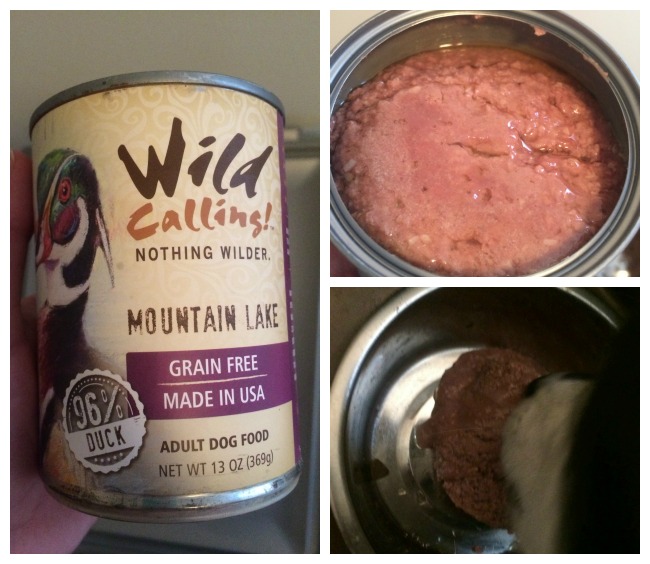 You can also find them on the following social media channels!
Facebook | Twitter | Pinterest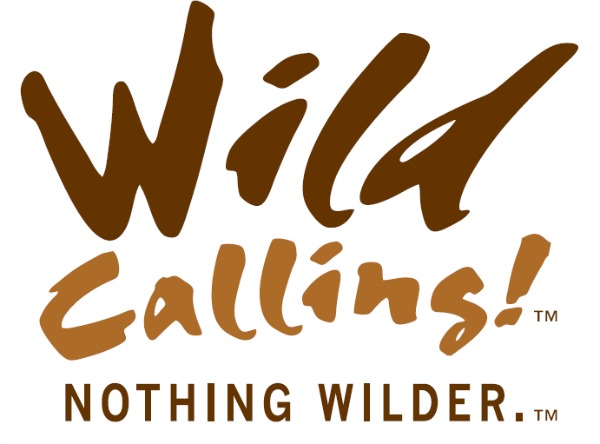 Disclosure: Budget Earth did receive monetary compensation as well as products for descriptive purposes. All opinions on this product are my own and may differ from our readers' opinions.
Would you like to have your products featured in a giveaway event? Want to increase your social media exposure? Contact susan.l.bewley@gmail.com to see how I can help YOUR company today!