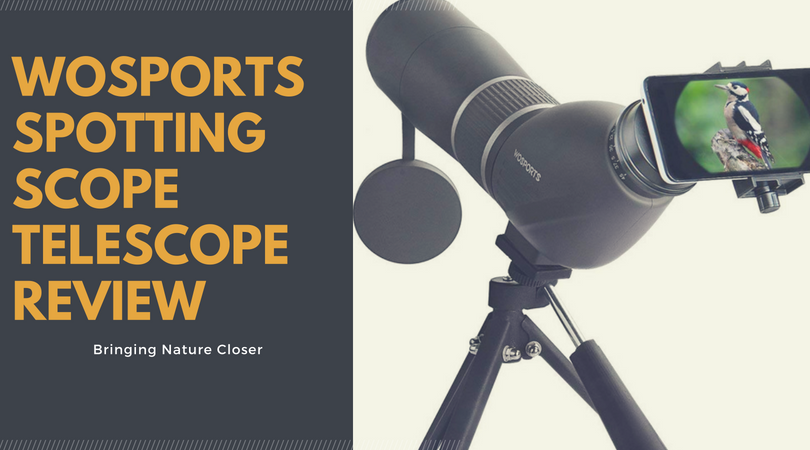 Are you someone who loves nature? I will freely admit, it is one of the things I scout out before we go somewhere on vacation. It brings me pure joy hiking in a park or watching animals around me in a nature reserve. One of the biggest problems I have had for years, though, is nature photography. I want to be able to see birds and other animals, but my iPhone has problems past a certain distance, either not capturing what I want or ending up heavily pixelated from the zoom. While I wasn't for sure what I needed, I knew that the tiny little lenses that go on your phone don't really work as well as we want – I have tried them through multiple generations of the iPhone and the pictures just never turn out quite right. Recently though, I had the opportunity to play with something new that seemed perfect for my needs – the Wosports Spotting Scope Telescope.
Wosports Spotting Scope Telescope: What Is It?
Looking for an amazing spotting telescope for bird watching or taking nature photography? If so, we think you will love the Wosports Spotting Scope Telescope. This telescope has everything you need to take in nature, no matter what your experience. Unlike similar products that have a large learning curve, WoSports created an easy to use spotting scope that is not only waterproof, it hooks right up to your smartphone. Some of the amazing features of this spotting scope include:
15x to 45x zoom magnification
60mm objective lens
Dynamic lens focus system
Twist up shade to reduce glare
Waterproof
Smartphone adapter included
Tripod included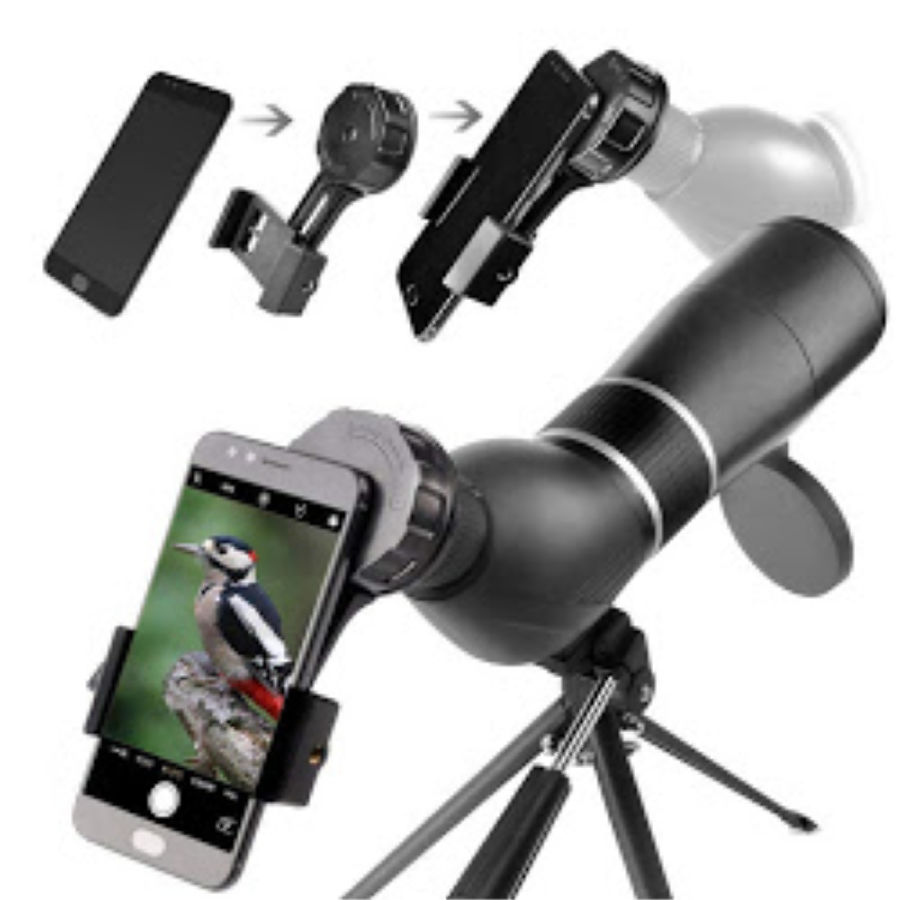 Wosports Spotting Scope Telescope: Our Thoughts
As someone who loves watching nature, I was really excited to get the Wosports Spotting Scope Telescope. From what I was reading online in reviews, people took some amazing photos and videos with this telescope, as well as being able to see some things that are a bit harder for us humans (bird watching, mountain views, moon views, etc). To me, this set is perfect for someone like me who is an interested amateur when it comes to watching nature and taking nature photography. With the stand and adapter, you really have everything you need to get started, making it a steal for anyone who is traveling (especially compared to name brand version of this products or the expensive lens I was considered for my Nikon DSLR). With its easy to use design, it is the perfect gift for anyone who loves nature!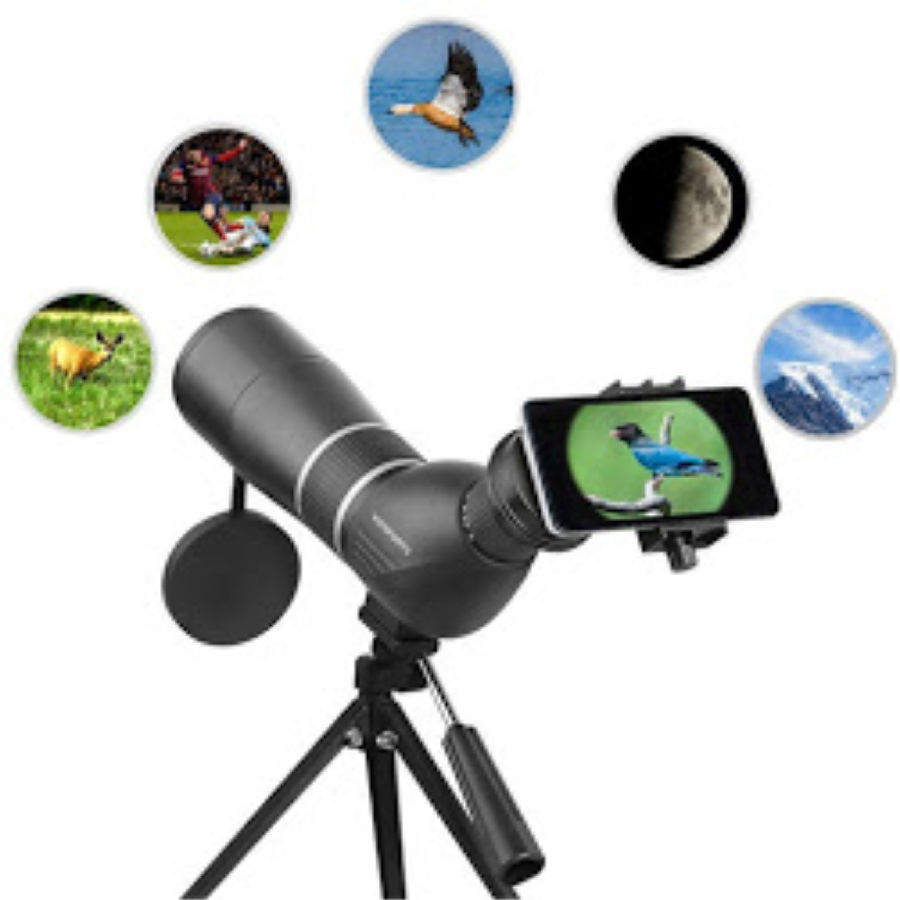 Wosports Spotting Scope Telescope: Where to Purchase?
Would you like toe purchase this awesome telescope monocular telescope for yourself or someone you know? You can buy the Wosports Waterproof Monocular Spotting Scope Telescope with Tripod and Digiscoping Adapter on Amazon.com for under $55!
Wan to get some discounts or find other cool products like this one? Make sure to head over to the Wosports official website and like WoSports on Facebook (where you can also have a chance to get free product).
---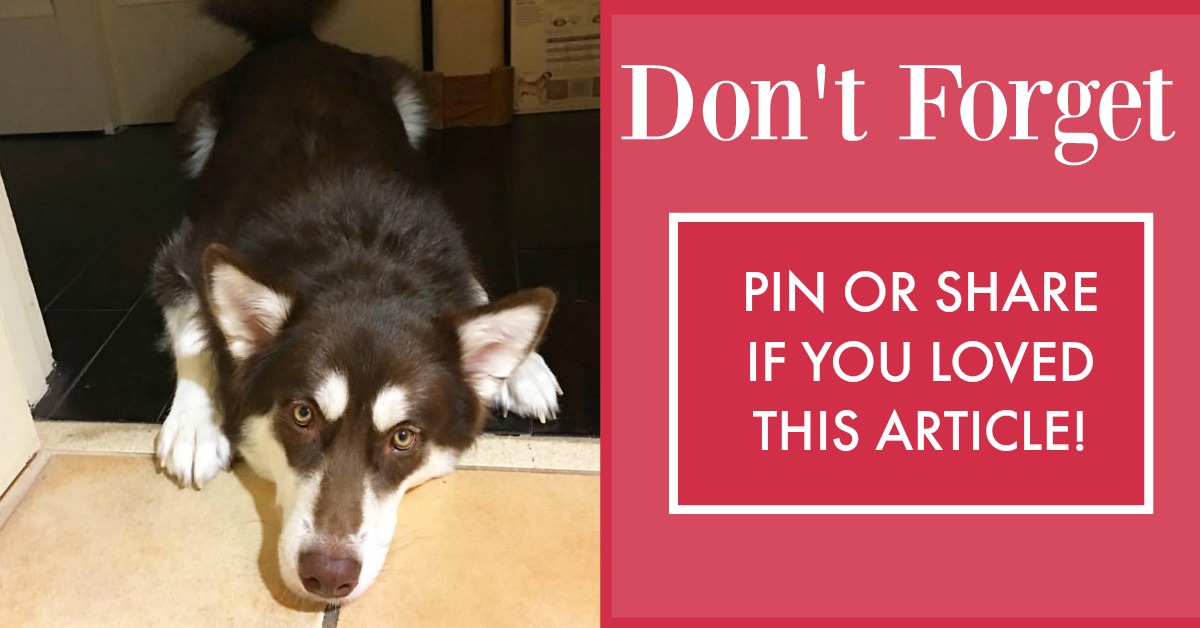 ---