Disclosure: I received this product for free to review. The opinions in my review are honest and my ow
Do you hate cleaning with chemicals in your home? I will be the first to admit that it's a problem in my home. I am very picky about what green cleaners we use in our home, not just for our health, but Reya's as well. Any dog owner will be quick to tell you that dogs want to taste just about everything, so you better be ready for them to try licking just about anything in their reach. While looking at some different options for cleaning in our kitchen, I was approached by Zabada, who asked us to review some of their chemical-free cleaning products. Having heard about them from some of my blogger friends, I couldn't wait to try these products!
Zabada: What Is It?
Looking for a truly natural, chemical free way to keep your home clean? If so, we think you will love Zabada! Never heard of the brand? What makes their products unique is that they are all designed from environmentally friendly micro fiber that allows you to clean and remove 99% of all bacteria just by using water! Their products work by trapping dirt, bacteria, and grease in the microfiber thick-pile fibers and only releasing it when the glove or cloth is washed, allowing you to clean as inexpensively as possible. Best of all, during testing, it outperformed cloths soaked in bleach, antibacterial cleaners, and more! It is easy to see why Zabada is being used by millions in Australia and Europe! To learn more about Zabada and how it can help you keep your household as green as possible, make sure to check out this awesome "how it works" video below!
Zabada: Overall
I will be honest with everyone, these products do take some getting used to. Having someone with a polyester allergy in my home (my husband has been affected by it since he was very young), I have grown very sensitive to the feel of different fabrics and microfiber feels very odd in general to me now. With the texture of this fabric it is very efficient at cleaning up messes but isn't the softest thing you are going to feel. What I have found, however, is that it is great at cleaning up a variety of different messes. It really does seem like a great, chemical-free way of cleaning up messes in the kitchen. Based on my own experience with these products I am happy to give Zabada products an A- rating.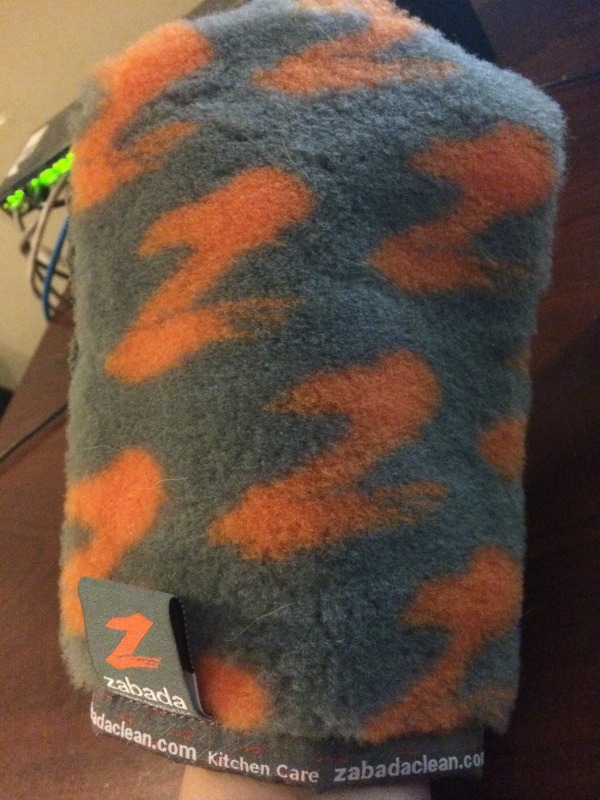 Zabada: Where to Purchase
Would you like to purchase some of these awesome, chemical free cleaning products for your own family? You can find a variety of different Zabada cleaning products for sale on the Zabada website.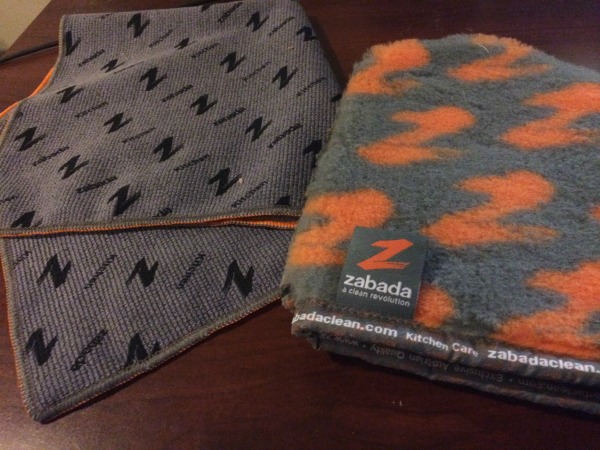 Disclosure: Budget Earth did not receive monetary compensation but did receive products for review purposes. All opinions on this product are my own and may differ from our readers' opinions.
Would you like to have your products featured in a giveaway event? Want to increase your social media exposure? Contact susan.l.bewley@gmail.com to see how I can help YOUR company today!