Disclosure: I received this products for free to review. The opinions in my review are honest and my own.
With flu season finally being here, I am going out of my way to keep my husband and myself healthy. We normally are very serious about cleanliness, especially having reptiles, rodents, and of course, Reya, in our household, but this is the time of year we have to take illness especially seriously. Neither of us can afford the time off, especially with him getting ready to start a new job in January. To make matters worse, I absolutely hate bleach. Not only does it destroy clothing, but it smells truly terrible. Luckily, I found the perfect solution for fighting back against germs and keeping my home clean – Zep Commercial Quick Clean Disinfectant!
Zep Commercial Quick Clean Disinfectant: What is It?
Looking for a quality disinfectant that kills bacteria and keeps your house sparkling clean during the holidays? If so, we think you will love Zep Commercial Quick Clean Disinfectant. This cleaner kills 99.9% of bacteria in only five seconds, including Staph, pneumonia, the common cold, most strains of the flu virus, and canine parvovirus (a relief for dog parents like me!) It also kills most viruses in 30 seconds to two minutes, unlike other well known cleaners that can take up to 10 minutes to reach their peak advertised effectiveness! With this inexpensive and powerful commercial cleaner, you can make cleaning a snap this holiday season!

Zep Commercial Quick Clean Disinfectant: Overall
I have to say that so far I love this cleaner! While I have tried quite a few disinfectants in the past, this one is so far my favorite since it's very easy to use and the scent isn't overpowering. Having a dog, we deal with germs and bacteria on a daily basis, making it important that we keep everything as clean as possible for Reya and ourselves. To me, anything that doesn't smell like bleach and does a great job cleaning is a plus in my book. Based on our own experience, I am happy to give Zep Commercial Quick Clean Disinfectant an A rating.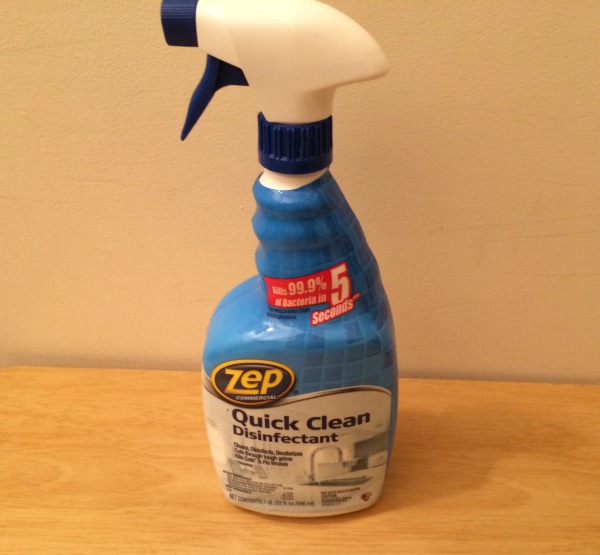 Zep Commercial Quick Clean Disinfectant: Where to Purchase
Want to purchase this awesome cleaner for yourself? You can buy Zep Commercial Quick Clean Disinfectant $3.47 for a 32 ounce spray bottle or $8.98 for a gallon sized bottle! In the United States, it can be purchased at many well known retailers, including Home Deport., Tractor Supply Company, and many independent hardware stores near you!
Also, for those who are concerned about Ebola and the current strain of the flu virus, we just learned something really cool! Zep's Quick Clean Disinfectant, along with Zep Antibacterial Disinfectant Cleaner with Lemon, meet the criteria recommended by the Centers for Disease Control for the Ebola virus! As well, if used as directed, they are ideal for fighting back against the flu virus, something that is very serious since there are reports of the flu shot being ineffective this year!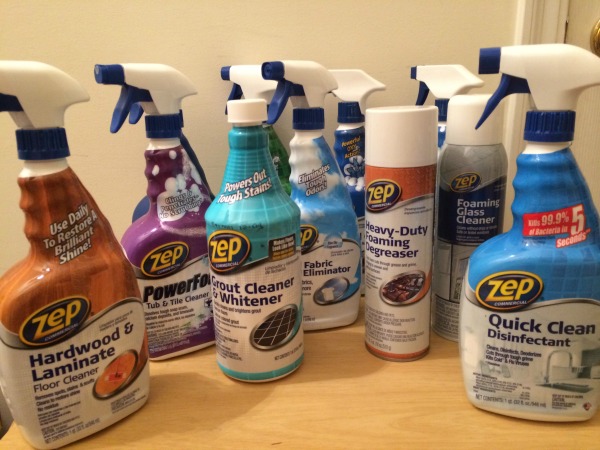 Disclosure: Budget Earth did not receive monetary compensation but did receive products for review purposes. All opinions on this product are my own and may differ from our readers' opinions.
Would you like to have your products featured in a giveaway event? Want to increase your social media exposure? Contact susan.l.bewley@gmail.com to see how I can help YOUR company today!