Disclosure: Budget Earth received products for this review. All opinions, however, are honest and my own.
 
Do you have dogs that are very treat motivated? I won't lie, with two Alaskan Malamutes, treats are a very important part of our daily life. Not only are they great for training, but reinforcing known commands as well. While both of my dogs, especially Reya, love most treats, they can also get bored with them fast, making it important that I have a variety of treats that are not only good for them, but can compete with human food when necessary. While that may not sound like a big deal, it is much easier said than done, especially with dogs who are happy to beg for just about anything that comes out of the fridge. Luckily, we recently learn about a new line of treats that are not only made with high quality, natural ingredients, but designed to smell and taste like some of dog's favorite human foods – Zoe Tender Chunks!
Zoe Tender Chunks: What is It?
Looking for soft and chewy training treats that are perfect for dogs of all sizes? If so, we think you will love Zoe Tender Chunks. These treats are soft, chewy, and highly palatable, making them the perfect, low calorie reward during training since they are only 4 calories a treat. Best of all, they are made in Canada using only North American ingredients, making them the perfect natural and grain free choice for dogs. These healthy treats also do not contain corn, wheat, soy, or artificial flavors. What makes these soft and chewy treats so great for dogs, however, are the fun flavors. You can currently buy these treats in four yummy flavors that drive dogs nuts – Turkey & Beets, Bistro Beef & Gravy, Chicken & Parmesan, and Grilled Cheese and Bacon.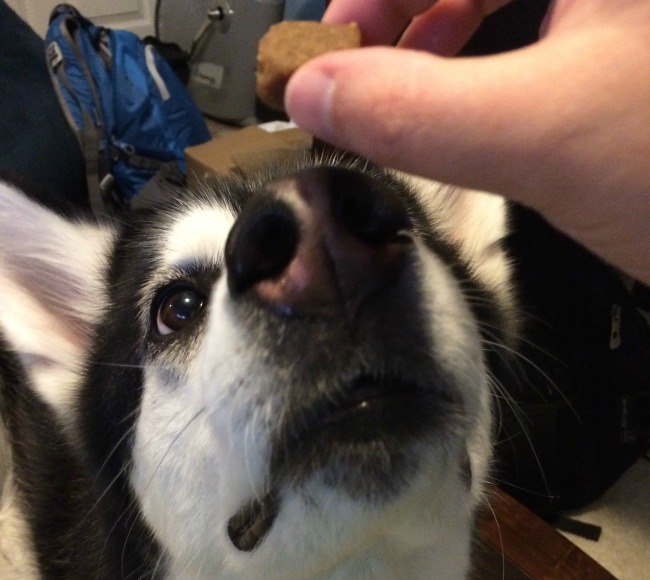 Zoe Tender Chunks: Overall
Out of all the treats we have tried from Zoe and their parent company, Hagen, I have to say these are both Reya and Ivi's absolutely favorite treats. I honestly couldn't tell you out of the treats we tried which they liked better, since both of our girls loved the Chicken & Parmesan treats and the Grilled Cheese & Bacon. What really caught my eye is that you can actually feel the ingredients in the treats themselves, especially the Chicken & Parmesan treats. While these treats are low calorie, I have to say I love that you can make them even more by breaking these soft treats in half, making them 2 calorie treats that can be shared among two dogs. Honestly, with how much the girls went wild over these treats, I may have new emergency treats in my purse since they get both my dogs' attention quickly. Based on our experience with these treats, I am happy to give Zoe Tender Chunks an A+ rating and highly recommend them to all of my readers!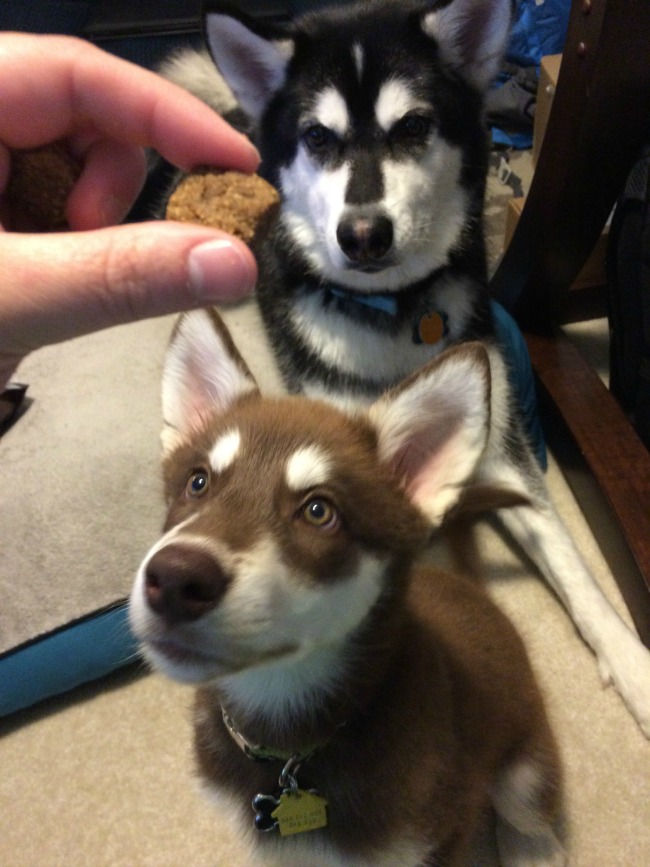 Zoe Tender Chunks: Where to Purchase
Want to buy some of these fun treats for your own dog? You can buy Zoe Tender Chunks in all four amazing flavors on Amazon.com for only $5.79 a bag!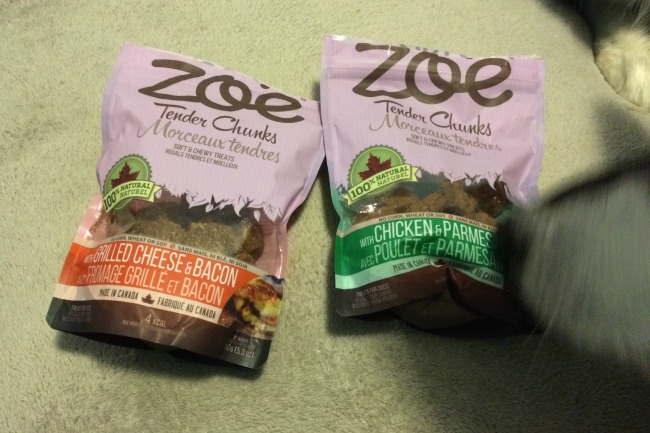 Want to see more awesome dog items? Check out Rolf C Hagen on Social Media!
Twitter | Instagram | Youtube

Disclosure: Budget Earth did not receive monetary compensation for this review, but did receive products for review purpose.  All opinions on this product are my own honest assessment, and may differ from our readers' opinions. 
Would you like to have your products featured in a giveaway event? Want to increase your social media exposure? Contact susan.l.bewley@gmail.com to see how I can help YOUR company today!