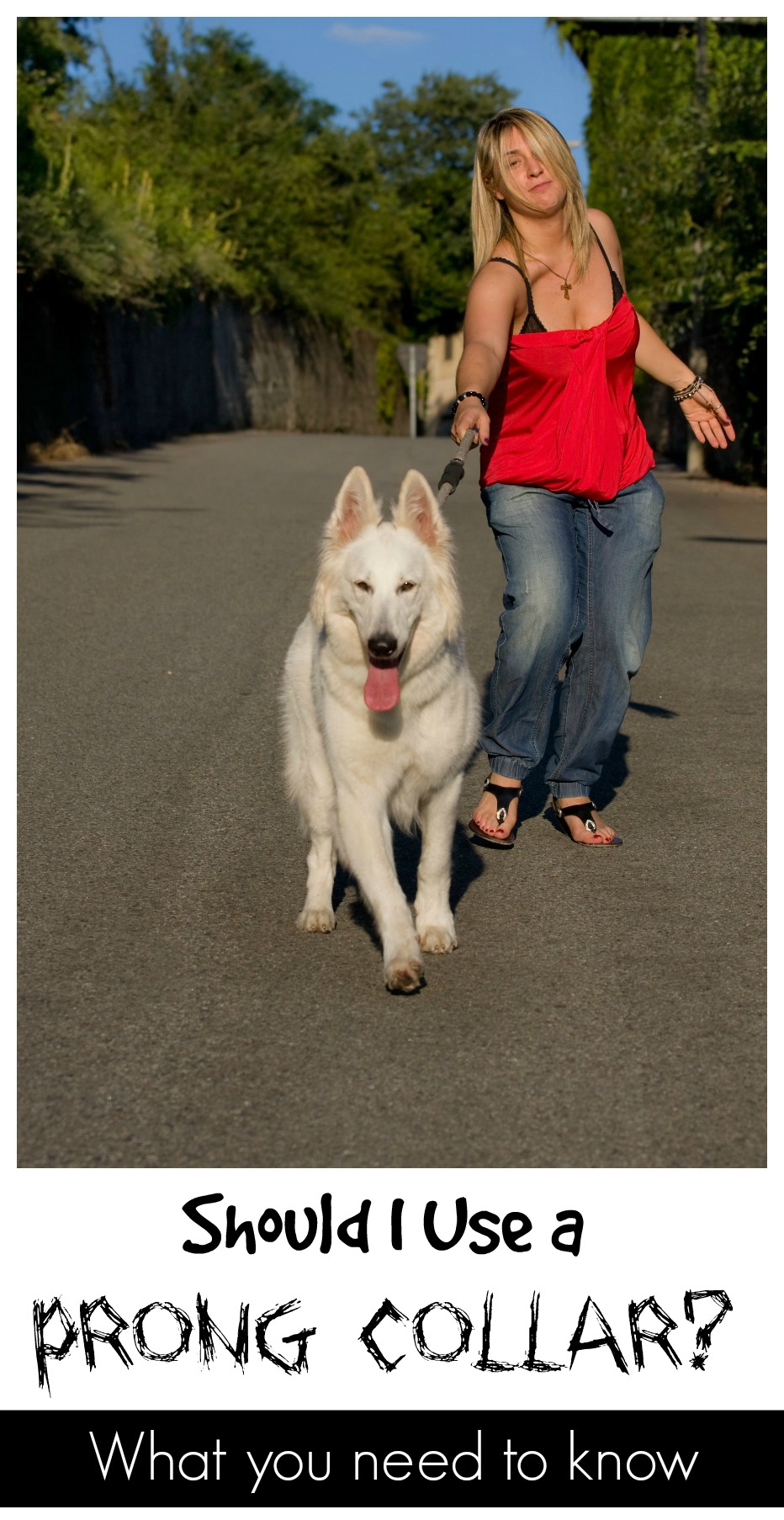 As many of you know, I'm a big animal lover.  Ever since I was a small child, they have been a major part of my life and I couldn't imagine a world without them. There have even been times in my life where our friends and family called our house a 'petting zoo' with various rodents, reptiles, cats, and of course, our adorable malamutes. Being from a family of animal lovers, I couldn't imagine hurting one of our dogs. It actually wasn't until I was a teenager volunteering at the Daviess County Animal Shelter that I saw one of the most horrible things in my life – a surrendered German shepherd mix with deep gashes in its neck. My heart sank as I looked in that terrified dog's eyes, as those around me started to treat its wounds. I truly couldn't understand why anyone would take a knife to such a sweet, beautiful dog, who still came to me wanting love. It was then that I had someone answer my question – it wasn't a knife, but a prong collar.
What is a Prong Collar
Never heard of a prong collar? For those who had never seen a prong collar, or pinch collar as they are sometimes called, it is a metal chained collar with metal, fang like prongs. When the chain is tightened by the handler or the dog pulls, these collars 'correct' the unwanted behavior of pulling by causing the dog discomfort or pain.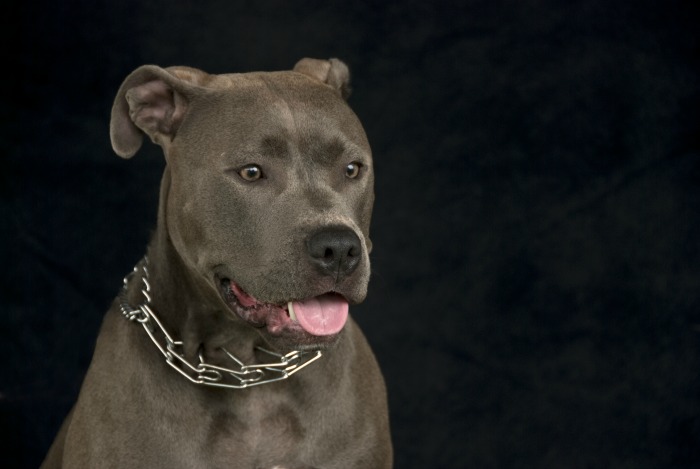 Why People Use Prong Collars
So, why would people use something that looks and acts like a torture device? Many people and some very old school trainers think that pain is the best motivator for teaching dogs not to pull on walks or lunge at others, especially children. Once the dog pulls or is pulled, the collars sharp prongs dig in and cause pain, and those who support its use say that dogs will immediately stop this 'unwanted' behavior. If you think this looks like a medieval torture device – you're right! A similar device was used during the middle ages for torture and even some of the worst torturers wouldn't consider using it.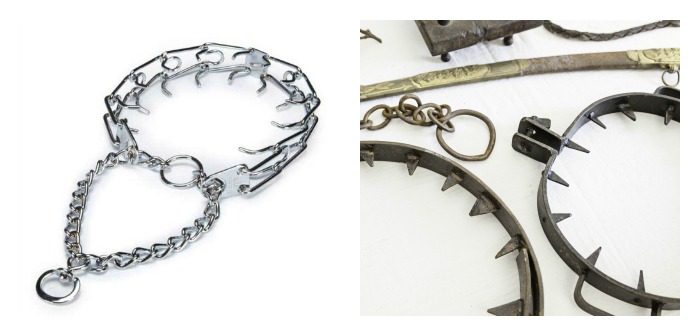 Why Prong Collars Don't Work
If you noticed, there is one thing I didn't answer above – if they worked. If your goal is make your dog more aggressive or fearful, the answer is yes. It is something that usually goes with aversion-based training methods. You are teaching your dog to be fearful and do whatever it can to avoid pain. What you aren't doing is teaching your dog proper behavior, such as not pulling on the leash. If you follow Victoria Stillwell (you know, the famous dog trainer), she makes very clear that choke, pinch, and prong collars shouldn't be used under any circumstance and goes into quite a few studies talking about the short and long term damage they can do to your dog. Some of the injuries she discusses include:
Spinal cord damage
Temporary injury, and/or permanent damage to the trachea, esophagus, thyroid gland, lymph nodes, jugular vein, muscles, and spinal column
Lowered immune system defenses (from damage to thyroid glands)
In other words, if you were told by your trainer to use a prong collar to deal with pain – run. Even used 'properly', they can cause long term harm, physically and mentally, to your dog.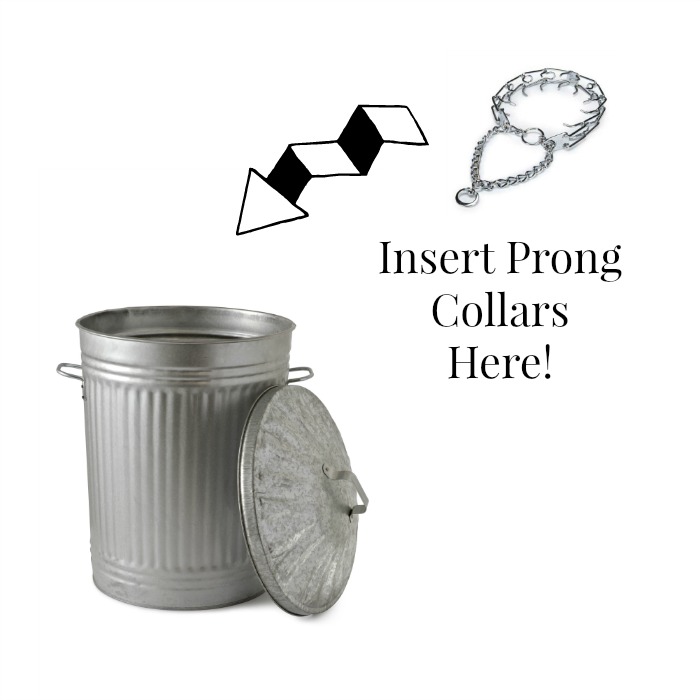 But My Trainer Said Large Dogs Need Prong Collars
If I had a penny for every time someone told this to me or was shocked that we didn't use a prong collar with our Alaskan Malamutes. I mean, they pull, right? Of course they pull! For anyone that knows malamutes, they have a very high prey drive and absolutely LOVE to run and play. When its time for a walk, nothing is more exciting and we literally have hopping-at-the-door excitement. Even though Reya is very well trained, she can still pull at times when she gets excited. Puppies are even worse since they grow up so quickly and are just so strong. Ivi is especially concerning since she is terrified of cars and wants to run home the moment she sees one drive by.
That being said, common sense would tell you that using pain to train a dog not to pull (you know, the thing which they were bred to do), isn't a good idea. I mean, would you really want to make a dog that is as big as a human aggressive or fearful of you? Just like humans, they can only take so much abuse, and they aren't the type of dogs you want terrified. Even most good breeders for large breeds will tell you to avoid prong collars at all costs and go with positive reinforcement techniques, especially with stubborn, very intelligent breeds like Alaskan Malamutes. Once large dogs are trained, they are delighted to do exactly what you want, especially when they think it will mean longer walks and more playtime!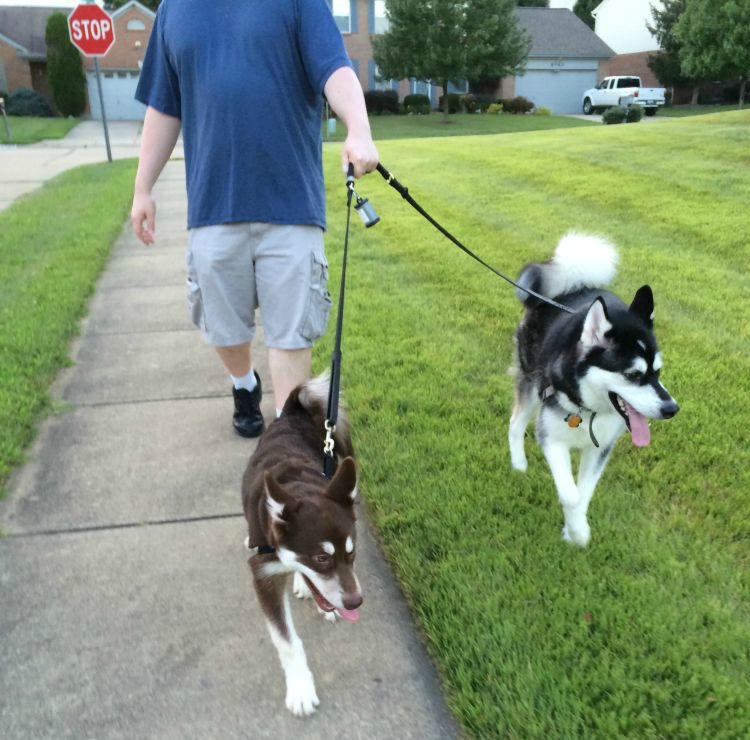 Prong Collar Alternatives
So, what alternatives are there to prong collars? While saying that positive reinforcement and professional training is great, it can be hard for dog owners who can't afford training or worry they may not be able to train their dog on their own. There are three products we have used with our own girls that I completely stand behind, with the most successful being the Easy Walk Harness and Gentle Leader. The reason I don't recommend one above the other is because it mostly depends on your dog's personality.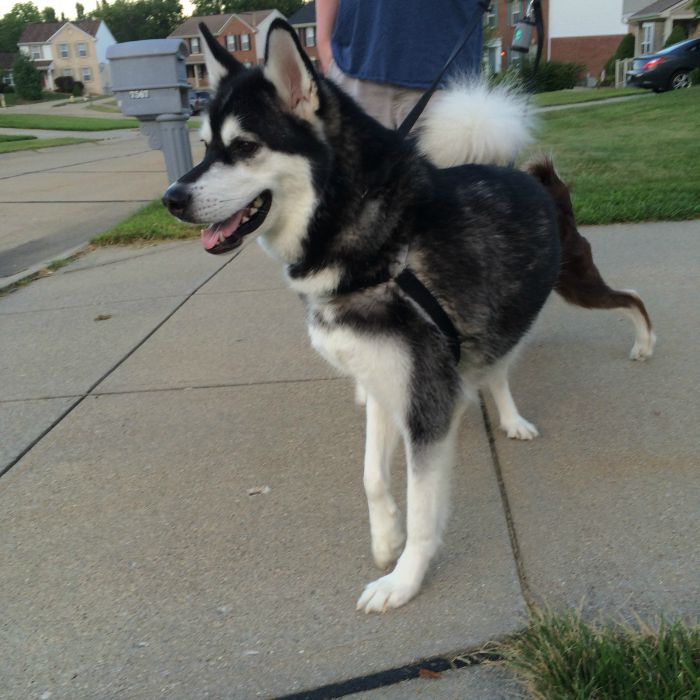 Once they have been taught not to pull, I usually upgrade to the Thunder Leash. This leash is more like a collar and leash combination, that gently hugs your dog they try to pull.  Since this one does still attach to the collar though, I don't like using this one until dogs are completely trained not to pull, just to avoid any unnecessary injury, especially with stubborn dog breeds like a malamute.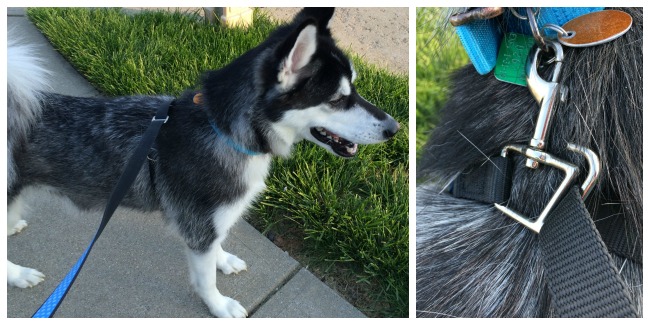 More Resources
Part of what made me write this article was a discussion that I had with two of my other dog mom friends when a trainer tried defending these collars for large 'vicious' breeds. All of us are very passionate about the well being of dogs, no matter their breed, size, or age. They weighed in on this topic as well on their own blogs! Read what they have to say!
Have a large or giant breed dog like us? See why Kelsie MacKenzie says that they are a bad idea too on Its Dog or Nothing.  As a mom of two Great Pyrenees and someone who is passionate about the breed, she has her own thoughts on this collar and training methods with our large doggy friends!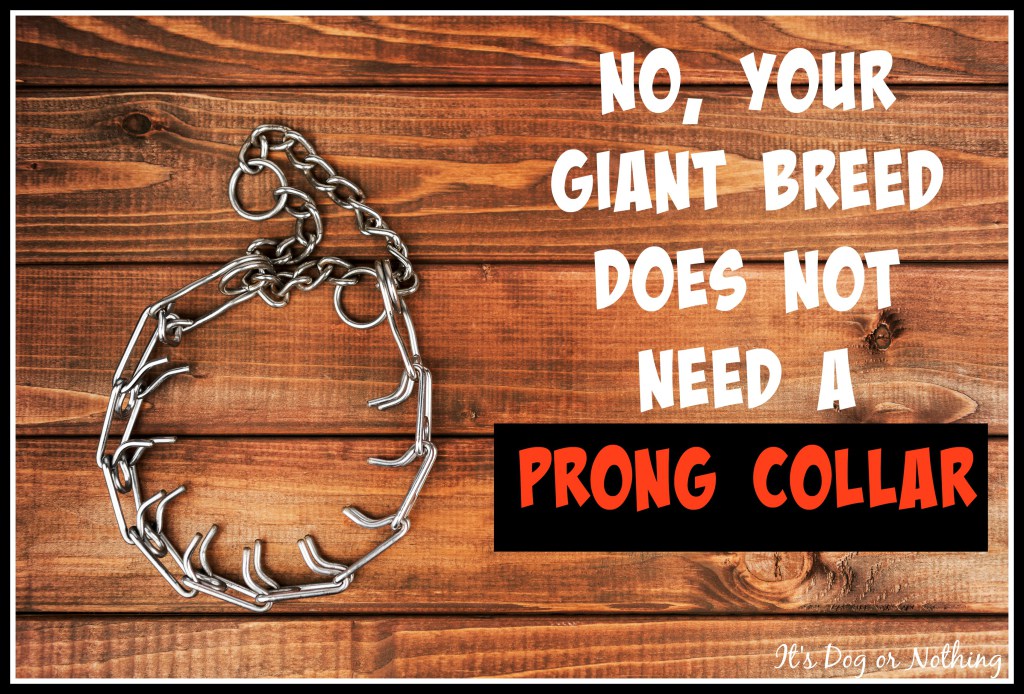 Want to know more about the dangers of pain as a training method? See what Carol Bryant has to say about choke and pinch collars on Fidose of Reality. See why she thinks these collars should go straight in the trash!