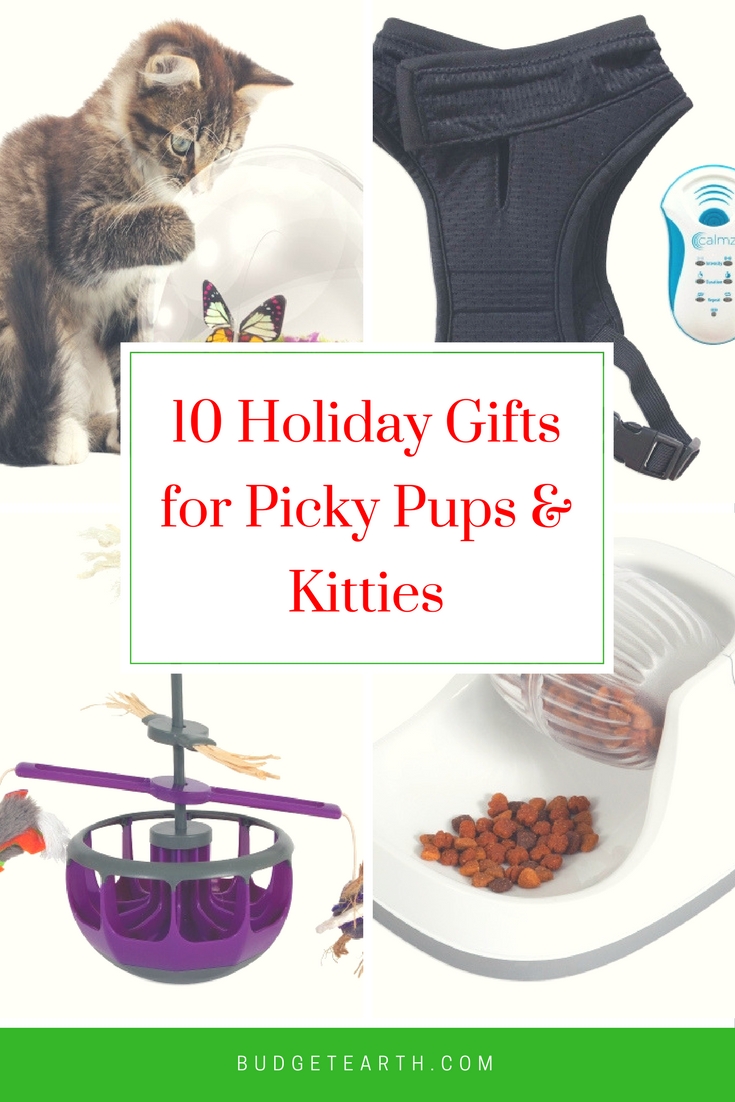 Who doesn't enjoy seeing their pets happy and healthy during the holiday season? We all know it can be a bit of a stressful time, especially for dogs and cats. Of course, that being said, they enjoy the excitement and fun at Christmas time just as much, especially if it means they get a fun new toy from Santa Paws! Luckily, Petmate has a variety of awesome toys and accessories perfect for dogs of all sizes, and special kitties who demand extra spoils. Below, are 10 of our favorite toys and accessories perfect for fur babies during the holiday season!
Petmate Fresh Flow Home Fountain – $49.99 [buy here]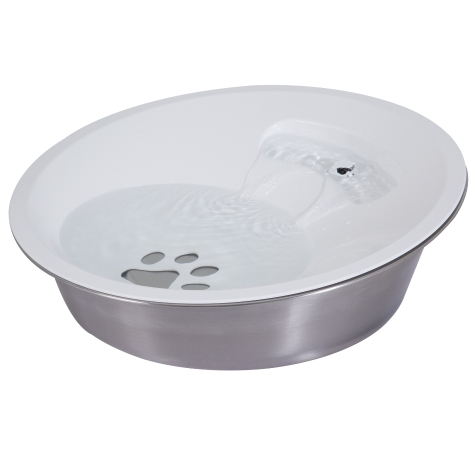 Did you know that most dogs don't get enough water throughout the day? One of the best ways to encourage dogs to drink more throughout the day is with a pet fountain like the Petmate Fresh Flow Home Fountain. This 50 oz fountain is a light raised, sleek bowl that enables clean water to gently flow over the curved surfaces, encouraging dogs to drink. Water is than gently re-circulated, flowing through a 360° intake at the bottom of the bowl. Along with the bowl itself, this fountain also includes a replaceable charcoal filter that neutralizes odor, removes particles, and improves the taste of your tap water for your favorite pups!
Petmate Diggin' Diner – $19.99 [buy here]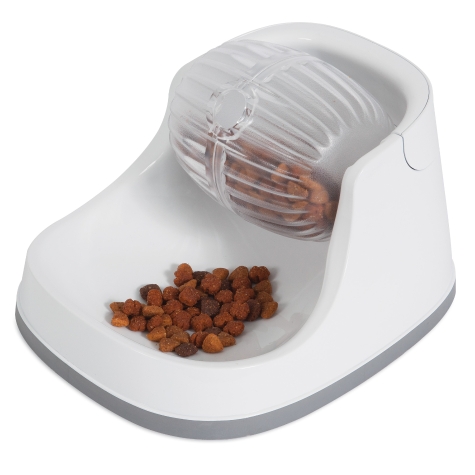 Do you have a dog that eats a bit too fast? Make meal time fun with the Petmate Diggin' Diner. Designed to slow down pets who eat a bit too fast, this playfully designed feeder features a spinning cylinder that is activated by the pet to distribute food at a much healthier pace.  When activated, dry food falls out from the strategically placed opening in the cylinder that spins when pets tap it. Best of all, it encourages physical and mental stimulation, allowing your dog to have fun and think more during meals. As well, this puzzle bowl is made using food-safe materials and is very easy to clean, making it user friendly for both pet parents and dogs! 
Wouapy – $24.99 – $34.99 [buy here]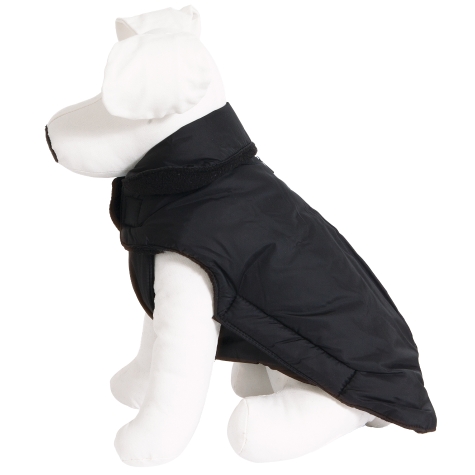 Want to have your pet looking stylish all winter long? Help your pup look truly amazing with fashionable dog clothes from Wouapy.  A French leader in the international pet industry, Wouapy (Woo-ah-pea) focuses on creating fashionable, high quality accessories at the forefront of pet fashion. Best of all, Wouapy clothing comes in multiple types, sizes, and colors,  including their extremely popular classic and stylish rain and cold weather wear.
CALMZ Anxiety Relief System – $129.95 [buy here]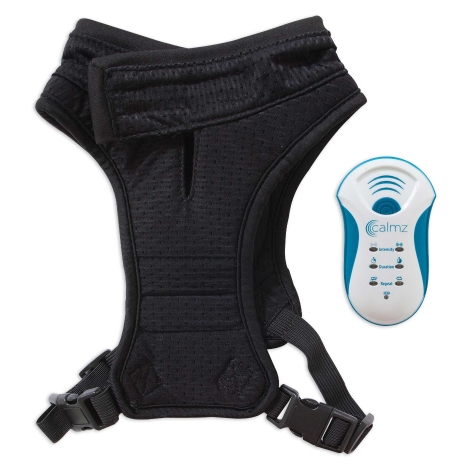 Do you have a dog suffering from separation anxiety? We are huge fans of the Petmate Calmz Anxiety Relief System. This innovative system combines high-tech innovation with acupressure in a revolutionary new non-invasive, drug-free treatment that soothes common anxiety that often arises as a result of thunderstorms, fireworks, encounters with strangers, travel, and loud noises. As well, this system comes complete with an adjustable Comfort Fit Vest that cradles a device over specific acupressure points on your dog's spine. When the device is activated, the clinically proven NeuroSync Technology® takes over. Your dog will hear and feel a therapeutic blend of classical music, tones and vibration to ease anxiety. Currently, this system comes in a variety of sizes from XS – XL, allowing dogs of all sizes to enjoy relaxation while their pet parents are busy or away at work.
 JW® Hol-ee Gourmet – $11.99-$14.99 [buy here]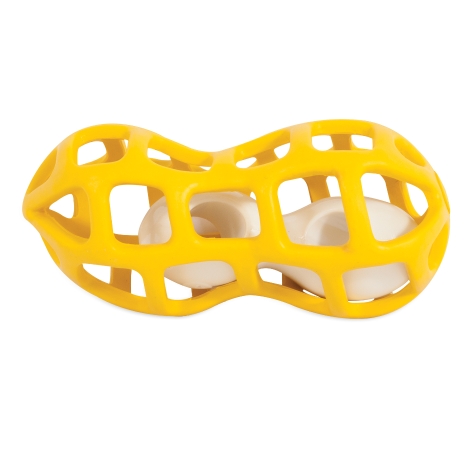 Who said it is bad to play with your food, especially if you are a busy pup? Thie JW Hol-ee Gormet is inspired by the best-selling Hol-ee Roller and is a 2 in 1 toy! The rubber shell openings are perfect for inserting your dog's favorite treats and the inner nylon bone for spreadable treats, like peanut butter.  As well, the nylon bone can be removed from the rubber casing for a long-lasting chew toy. What is also neat about these toys is that they come in a variety of sizes and shapes, including peanut, turkey leg, and steak. Pet parents can also enjoy that this toy comes with a FREE sample of Himalayan Dog Chews' yaky PUFF!
 K9 Control™ Retractable Leash – $18.99-$39.99 [buy here]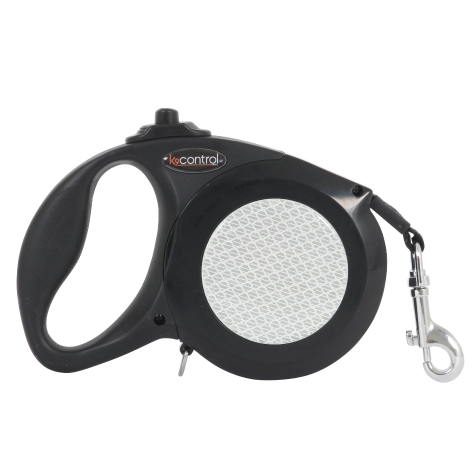 Do you love walking your pup on a retractable leash? If so, we think you will love the K9 Control Retractable leash – the only leash where freedom meets control.  K9 Control is the only retractable leash retracts in the lock or stop position. This enables pet parents to safely pull back their dogs without the worry of excess slack or tangling. Designed to eliminate slack, the K9 Control Retractable Leash features patented Zero Slack™ Technology, keeping the leash taut while locked or in the temporary brake position. Currently, this leash is available in four sizes, ideal for dogs up to 120 pounds.
 Jackson Galaxy Gravity Tower – $24.99 [buy here]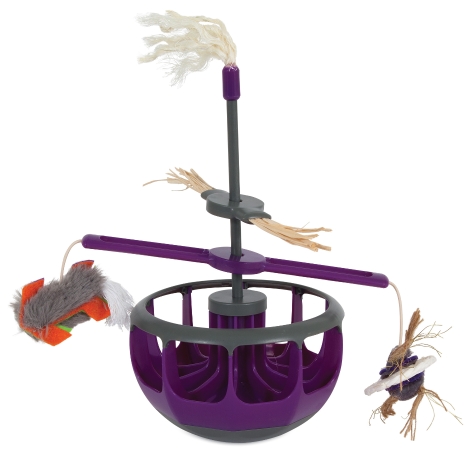 Want to make your cat excited about playtime? Activate their natural pray instincts to pounce and play with the Jackson Galaxy Gravity Tower. This toy is the first ever 360-degree, bouncy, tipsy, topsy-turvy, spinning magical magnetic cat toy. Using repelling magnets imbedded in spinning horizontal dowels, the weighted base will spin, wobble, and tip, but always right itself.
 Jackson Galaxy® Butterfly Ball – $29.99 [more here]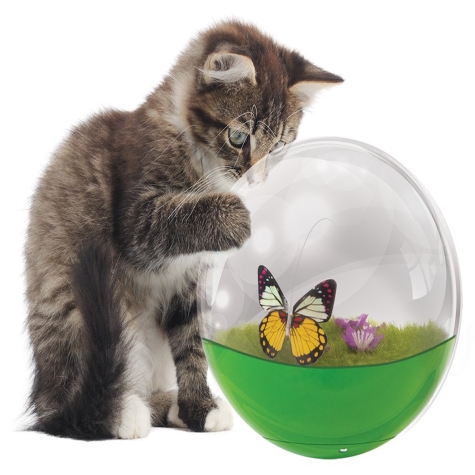 Do you like to see your cats enjoying themselves indoors? If so, we think you will enjoy the Jackson Galaxy Butterfly Ball! This mentally stimulating toy ball provides your cat with visual entertainment, similar to that of the outdoors, for the ultimate satisfying hunt play. Using sensor-activated action to set the butterfly fluttering within the ball, this playful sphere taps into your cat's natural instincts to observe and track prey. The realistic fluttering will keep your cat engaged and the weighted base provides a fun wobble, while keeping the butterfly upright. Great for multi-cat households too!
 Chuckit! Flash LED Ball – $14.99-$17.99 [buy here]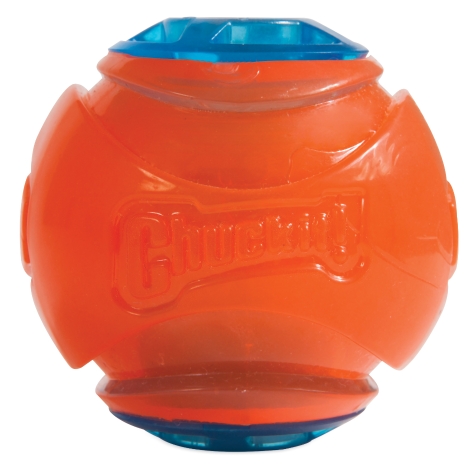 Is the time change making playing fetch a bit harder for you and your dog? Enjoy playing fetch early in the morning or late at night before with the with MAX GLOW fetch toys, including the Chuckit! Flash LED Ball. Part of what makes this ball so fun for dogs is that the LEDs fade between colors- creating a constant motion that helps dogs see the ball when it is stationary. This launcher compatible ball is the perfect toy for day and night play. As well, this toy comes with replaceable batteries!
 Chuckit! ® Locator Sound Ball – $14.99-$17.99 [buy here]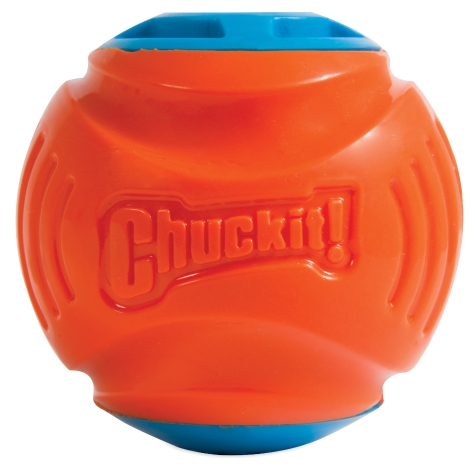 Love playing ball with your pup but constantly losing their balls? Find it fat with the Chuckit! Locator Sound Ball. The ball emits an audible pulse sound every few seconds to help both pet parents and dogs locate the ball in any terrain after it is launched. As well, this ball is compatible with other Chuckit ball launchers and comes with replaceable batteries too for the ball!
Want to see more? Check out Petmate on social media!
Facebook | Twitter | Pinterest | Instagram
Would you like to have your products featured in a giveaway event? Want to increase your social media exposure? Contact susan.l.bewley@gmail.com to see how I can help YOUR company today!