Do you ever struggle to find the perfect thing for breakfast, especially on weekends? Personally, I love to make homemade meals on weekends. There is just something nice about waking up your family to the smell of freshly cooked breakfast or sweets. Lately, I have been making more traditional breakfast foods, including waffles, omelets, and of course, pancakes. My only problem is that while I love breakfast, sometimes I want something a bit different. As someone who loves pastries for breakfast though, I can't help but be drawn to cinnamon rolls. While I could get the stuff in the can, that seems to take the fun out of making a homemade breakfast, at least to me, so I've been trying to find unique and delicious cinnamon roll recipes.
My biggest issue with finding a cinnamon roll recipes, however, is that I have never personally made cinnamon rolls from scratch. Since I am determined not to use a box mix, I have been looking at various cookbooks and Pinterest. What I found was that there were just so many recipes out there that it was very easy to be overwhelmed. After a bit of trial and error, and asking friends, I found some recipes that I thought were truly out of this world! While these recipes may not be diet friendly, they are definitely worth it! Below, you will find 25 of the most delicious Cinnamon Roll Recipes! Make sure to tell us what you think as well and share with you friends on Pinterest!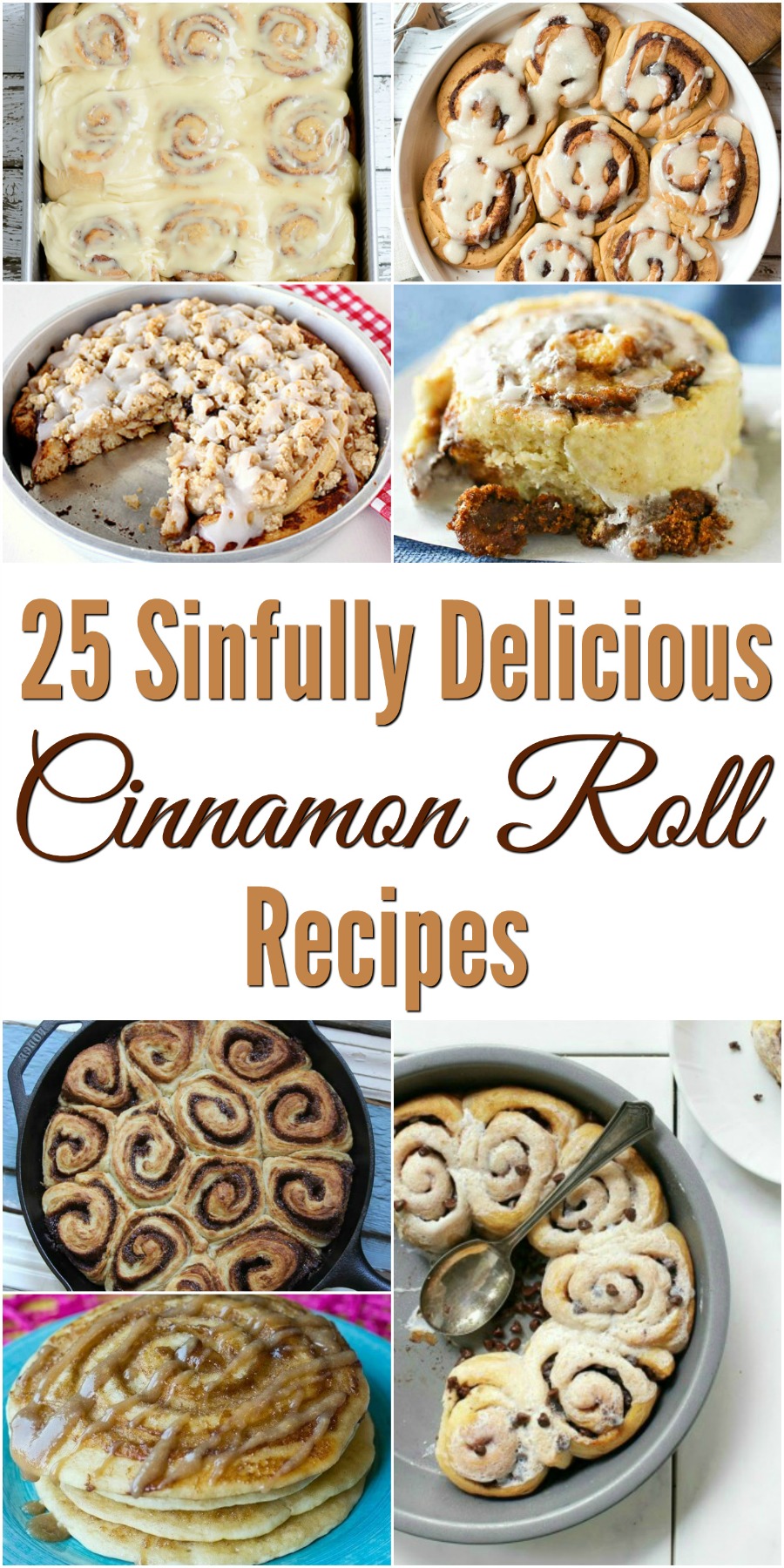 Would you like to have your products featured in a giveaway event? Want to increase your social media exposure? Contact susan.l.bewley@gmail.com to see how I can help YOUR company today!