How many of you are excited about pumpkin season? While my husband isn't a big pumpkin fan (okay, he hates it), I still look forward to pulling up my sleeves and making some yummy pumpkin desserts. Since I am making things just for myself or guests, I sometimes am not that creative. For some reason I just don't want to make a giant mess of my kitchen just for myself, you know? This year though I'm determined to do something a little different and make some of the delicious treats I get out in my own kitchen. Not only will it save me money but I can find ways to make it tastier and healthier – a win-win or what?
Before I could get started , however, I needed to research and find some tasty pumpkin recipes. Below, I have 25 of the best pumpkin desserts I found from friends and other bloggers. We couldn't wait to share them with you guys and we hope you love these 25 pumpkin desserts as much as us. Feel free to tell us what you think in the comments below!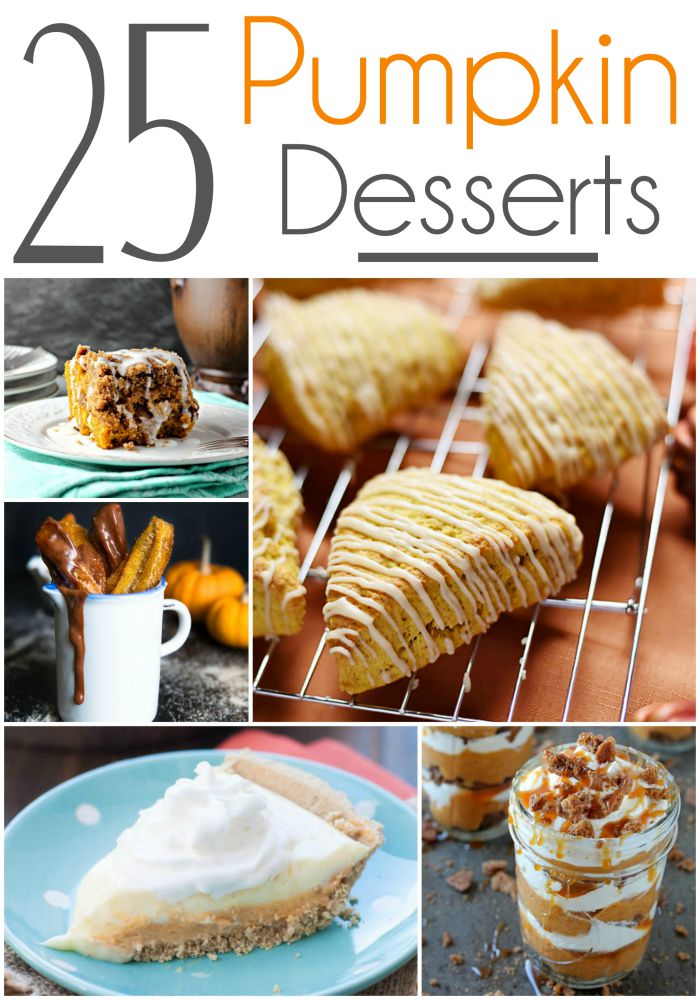 Would you like to have your products featured in a giveaway event? Want to increase your social media exposure? Contact susan.l.bewley@gmail.com to see how I can help YOUR company today!