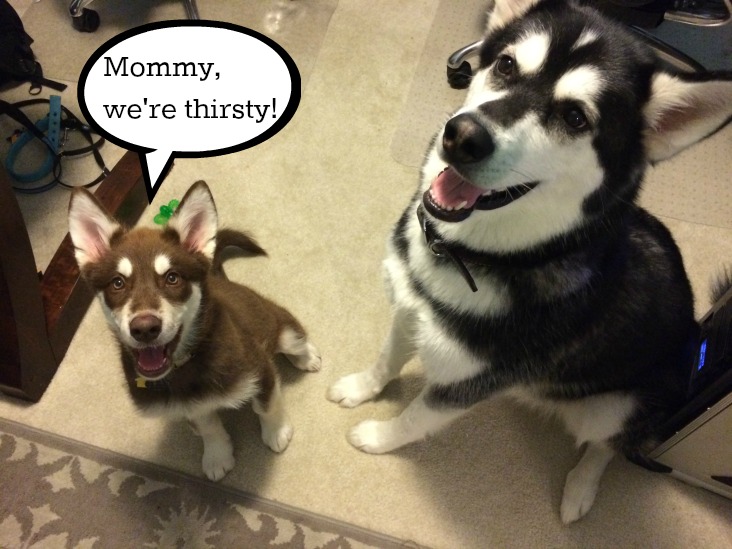 What do you do to make sure your pets stay hydrated during the summer? With the temperatures being warmer outside, we are trying hard to keep water throughout the house for both Reya and Ivi. Like most dogs, they play hard both indoors and outdoors, leading to lots of salivating and sweating (yes, some dogs and cats do sweat). While this is fun for all of us to watch, we also need to make sure that our dogs are getting enough water to keep their body regulated and prevent dehydration (just like us)!
Even though we all have the best of intentions, putting out a bowl of water and hoping our dogs get enough…really isn't enough. We all know the typical rule of thumb to drink 8 – 8oz glasses of water of day, but is the same true for dogs? Actually, they need more water than we do! Humans are made of about 60% water, while dogs and cats are about 80% water. In other words, it is much easier for them to become dehydrated than us! As a general rule of thumb, dog and cats alike need 1 oz of water per pound of body weight. For example, Reya is 80lb, so she needs 80 oz of water a day.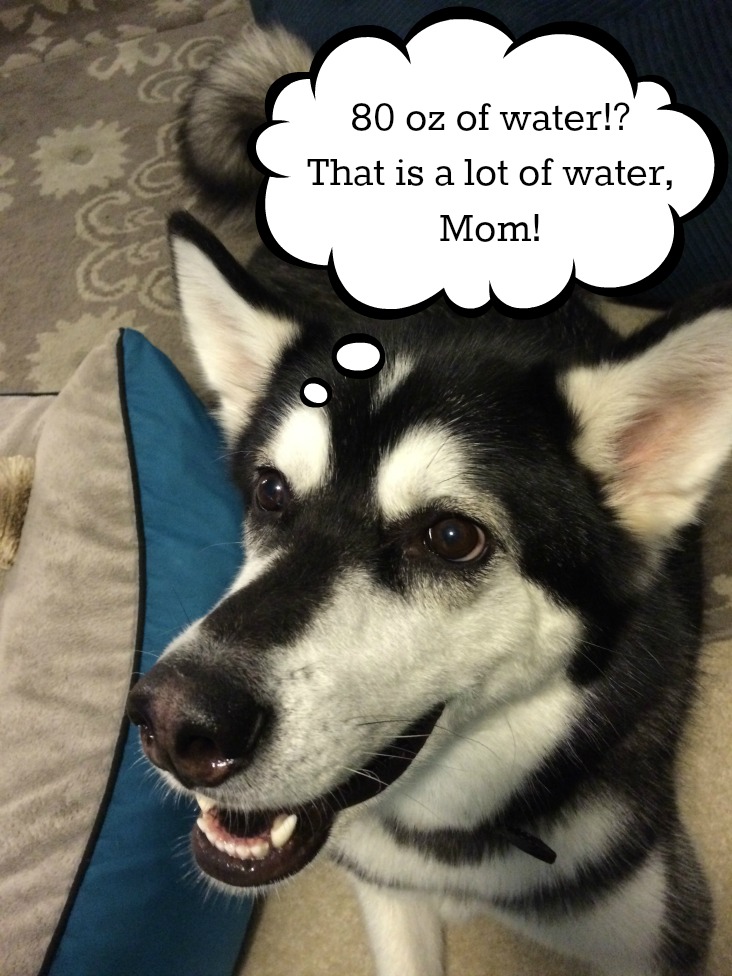 Of course, things can get even trickier if dogs and cats don't have access to clean, clear water. Unlike us, they have no problem drinking out of a faucet or toilet. While this may seem pretty gross to us, animals prefer running water, but will go for whatever they have easier access too. This can be the toilet, bathtub, or even that nasty rain puddle outside. Like us though, they do best when they have access to fresh, clean water. For this reason, we keep pet fountains throughout our house for the girls since it gives them constant access to filtered, running water that they absolutely LOVE!
To learn more about the important of hydration, check out the awesome infographic below, courtesy of PetSafe. Also, if you would like to see our recommendation for pet fountains, check out our review of the Drinkwell Pagoda Fountain and the latest addition to our house – the Drinkwell Multi-Pet Stainless Steel Fountain. Also, PetSafe has some fantastic pet hydration resources to help you learn more about the importance of water for both cats and dogs!
Disclosure: Budget Earth was given permission to post this infographic for educational purposes. We were in no way paid for this post and are sharing for the benefit of our readers. We did, however, receive fountains mentioned in this article for review purposes from PetSafe. All opinions, however, are honest and our own.
Would you like to have your products featured in a giveaway event? Want to increase your social media exposure? Contact susan.l.bewley@gmail.com to see how I can help YOUR company today!