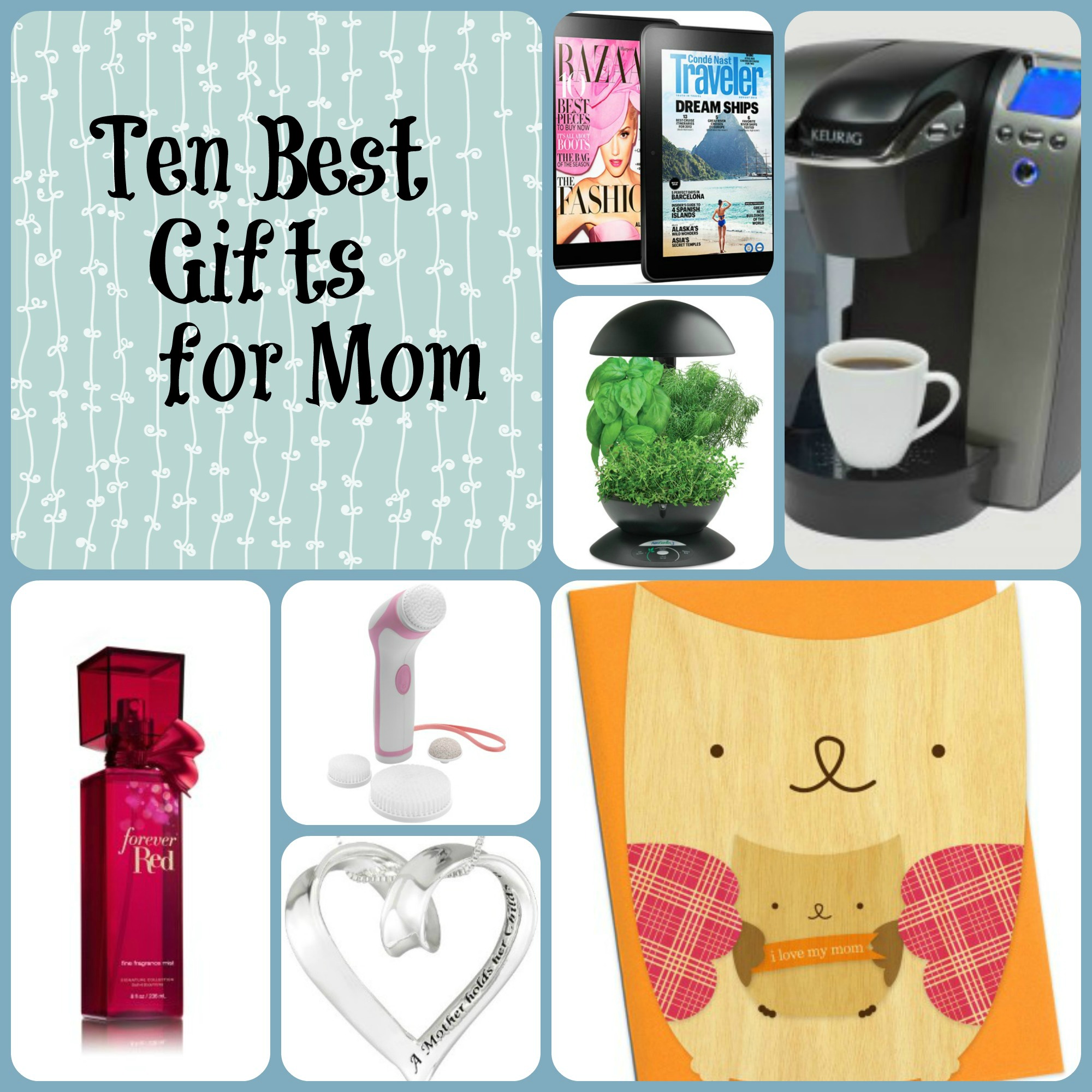 Like many people, I sometimes struggle to find the perfect gift for other women. I've always been lucky to have a mother that is very easy to shop for, especially since she has a very addictive sewing hobby. There are some years though, my husband and I have struggled to find the perfect gifts for both of our mothers. We have always been lucky enough to find that perfect gift that makes both of our moms smile. For people who live further away or don't have much money, though, finding that perfect gift for mom can sometimes be challenging.
Believe me, I know all too well from our time living on the other side of the country from our mothers.  The trick to finding the perfect gifts for mom is finding something you know she will love without going over your budget. Below, we have our favorite top ten gifts for mom that we think just about any mom would love!
Greeting Cards: Night Owl Cards
I'll be the first to admit, I love greeting cards. I have been collecting them since I was a kid and consider them important little keepsakes from my family, especially my mother.  The problem with most greeting cards, however, is that they are dull, boring, and almost tacky. Recently, I found the answer to this – Night Owl Paper Goods. Their cards are not only adorable, but unique since they are made from sustainably-harvested birch wood or recycled paper goods right here in the United States. Best of all, all of their products are eco-friendly and made with care, allowing you to give mom an adorable high quality gift that she is sure to cherish. To see all of their beautiful greeting cards and other gifts for mom, check out their latest sale to receive up to 80% their gifts and greeting cards! Also, don't forget to use the coupon code BUDGETEARTH at checkout to get an extra 15% off!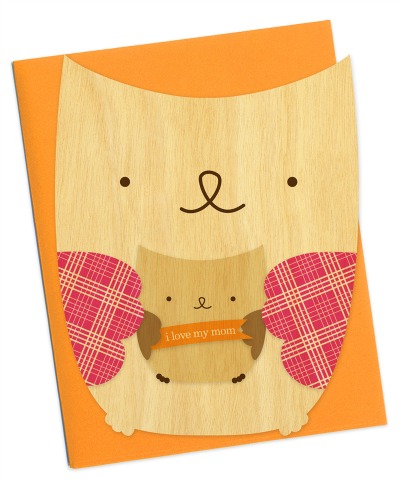 Perfume
What is the most traditional gift you can give that is loved by almost every mom – perfume! Perfume can be purchased at most retailers and can be fairly inexpensive, allowing children and adults alike to buy this great gift. One of my personal favorite perfumes that I was recently able to try was Forever Red perfume. I was recently able to review Forever Red perfume, thanks to Bath & Body being kind enough to include it in a box program.  Best of all, you can get this high quality perfume anywhere from $10 – $30 – giving mom a high quality perfume without the high prices.  You can check out my review of Forever Red Perfume here or go the Amazon product page to learn more.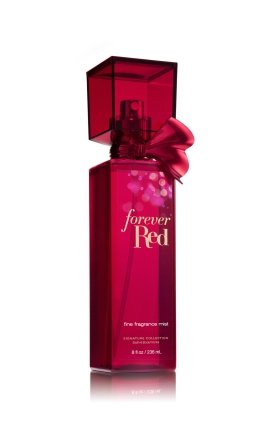 Reading & Electronics: Kindle Fire HD
Do you have a mother who loves to read or play games? If so, they will love having a Kindle Reader or a Kindle Fire HD. You can get a Kindle Fire for as little as $159. Since you can get Kindle formatted books fairly cheaply, they are also a great way to keep giving gifts to mom throughout the year. In my own family, my mother in law and little sister love their Kindle Fire. In my husband's and my opinion, it was one of the best gifts ever for my mother in law.  If you would like to learn more about the Kindle Fire HD, feel free to check out the Amazon product page.
Bath Products: Professional Skin Care Bath System
Recently, I had the chance to review what I thought was the best gift ever for women – the Professional Skin Care Bath System. I am one of those women who love to spoil myself in the shower and I know there are plenty of moms who do the same thing. Unfortunately, most bath electronics are fairly expensive, making them unreachable by most individuals. The Professional Skin Care system, however, is only $20 – $30, making it an amazing bargain for just about anyone. With how much I love it and use it, I could easily see it being an amazing gift for any mom. Feel free to check out my review of the Professional Skin Care Bath System here.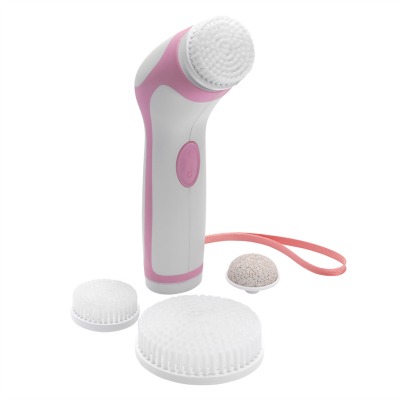 Kitchen Gadgets: Keurig
Of course, if you want to make mom smile, give her a good cup of coffee! Keurigs are a great gift since you can buy them anywhere from $40 – $200 – allowing you to get a great single cup coffee maker for just about any budget. Some of our personal favorites are the Keurig B40 and Keurig B70 since they come with a lot of great features for the money. You can read our review of the Keurig B70 here.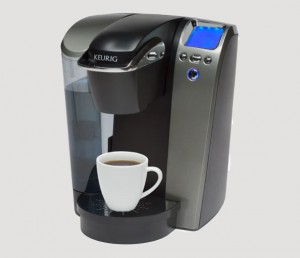 Crafts for Kids: Design Your Own Cup
If you have small children, it can sometimes be difficult helping them find the perfect gift for mom or another special lady in their life. Usually parents have to buy something for them, making kids sometimes feel disappointed that they can't make mom something special. Personally, I think crafts are the best options for small children. One of the best crafts for kids that can be used by mom year round is the design your own cup kits. With these kits, kids usually can color and design their own coffee mug or travel cup. Some of these kits are as simple as putting a coloring sheet inside a plastic casing, while others may actually have kids making the full cup. These inexpensive kits can be picked up at a craft store or ordered online, making them one of the easiest gifts for mom.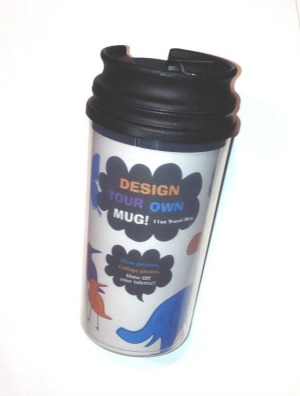 Indoor Garden: Herb Growing Kit
Do you have a mother who loves to garden or dreams of having her own fresh herbs? If so, she may very well enjoy having her own little herb garden. This is one of those gifts for mom that I have always found to be fun and cute, especially since it can be a fun weekend project with the kids or buying a nice tabletop gardening system for mom like the Aerogarden.  Depending on your budget, this gift can be very rewarding since its one of the few gifts on this list that can easily keep giving throughout the year if cared for properly.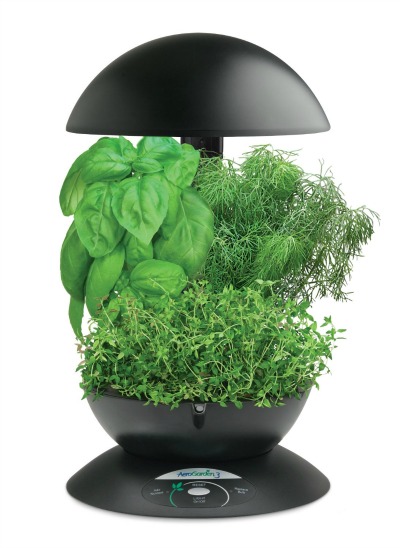 Flowers & Plants
Want to know an inexpensive gift that will make just about any mom smile? How about flowers or potted plants! Sometimes it isn't a dozen roses or expensive flowers that makes the perfect gifts for mom, but bringing home a beautiful potted plant that she can display on the table or made part of her living room setup for a long time to come. These are also great for children and individuals on a budget since you can buy beautiful potted plants for about $10 – $30 at most hardware stores or big box retailers.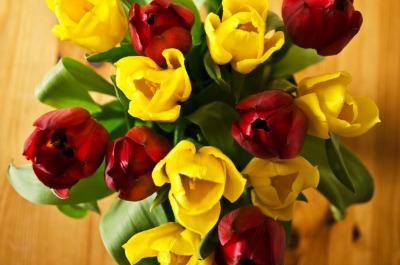 Jewelry
If these is one thing most women love – it's jewelry. While we all have different tastes in jewelry, we pretty much all love wearing jewelry that was given to us as a special gift. Mother's love getting simple jewelry they can wear around every day or things that can be worn on any occasion.  I personally like to go with simple, high quality jewelry such as necklaces and bracelets made from sterling silver or gold. If you watch your sales, you can find beautiful jewelry year round at KOHLs, Macy's, or even Amazon.com.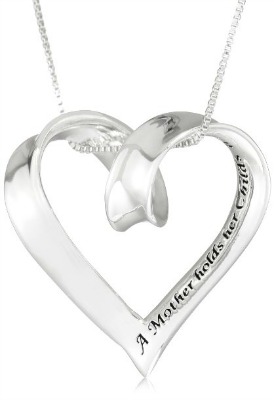 Gift Card
While some people may think they are a bit impersonal, gift cards can also be a great gift for moms who really have everything. In a way, it is one of the best gifts for mom since it allows her to get exactly what she wants – especially if you give her a gift card to Amazon.com or some other retailer where she enjoys to shop.  I especially love that you can have gift cards sent to just about anyone electronically, allowing you to put a piece of paper in a special greeting card to really surprise mom!
Want to know something that's just as cool as finding the perfect gifts for mom? Winning a brand new Kitchenaid mixer for your favorite mom or even for yourself! We are happy to announce that Budget Earth and 27 of our favorite bloggers pitched in to buy an awesome Kitchenaid Mixer for one of our readers. We want to say thank you for being one of our loyal readers and hope this makes Mother's Day a bit more special for everyone. Before entering the Rafflecopter, just make sure to read all the rules below. We don't want to see anyone accidentally disqualified.  As well, I will be emailing the winner of the Kitchenaid Mixer on Mother's Day, so make sure to check your email to see if you are a winner! Good luck everyone and we wish everyone a Happy Mother's Day!
Welcome to the
Kitchenaid Mother's Day Giveaway Event
Hosted by Budget Earth & A Spectacled Owl
Kitchenaid Mother's Day Giveaway
1 Winner will win a KitchenAid Classic Plus Tilt-Head 4-1/2-Quart Stand Mixer in White.
Open to US.
Winner will be chosen at random through Rafflecopter via Random.org.
Giveaway ends May 12th at 4:00 am EST.
Winner will be notified through email.
Winner will have 48 hours to respond before new winner is chosen.
Must be 18 Years or Older to Enter Rafflecopter.
Entering the Rafflecopter Means You Agree to Terms Above.
If you have any questions, feel free to email budgetearth@gmail.com
Good Luck!
Disclosure: As a reminder, none of the writers at Budget Earth received compensation for the contests listed on this blog. All of the opinions on this blog are the opinions of their author and these opinions may differ from your own. Budget Earth is responsible for prize & prize shipment (one Kitchenaid mixer, as described above).