Disclosure: This is a sponsored post from PetSafe to help pet parents. The opinions in my review are honest and my own and I'm super excited to share this news with my readers!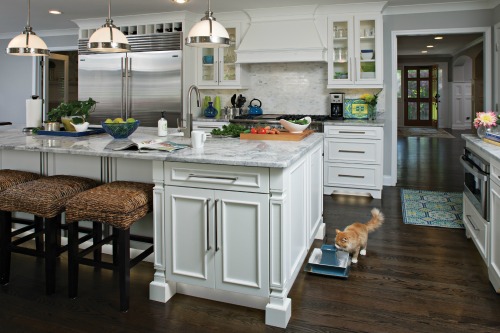 Do you buy gifts for your pet during the holiday season? According to a PetFinder.com poll, 63% of dog owners and 58% of people with cats give their pets Christmas presents. I know I am personally part of this statistic since I already have a stocking for Reya, and a variety of different treats we have put aside throughout the year to make sure Reya has the best Christmas possible. Of course, we also have practical gifts for our favorite pup – like an extra fountain to make sure that she keeps hydrated. Like many pets, she doesn't get the recommended amount of water of day, which is about 1 ounce of water per pound of body weight each day. For dogs like Reya that is 76 ounces of water A DAY! Since she prefers running water, we depend on our PetSafe Drinkwell Pagoda Fountain.
As some of you know from our previous review, the PetSafe Drinkwell Pagoda Fountain has been a lifesaver for our family, with Reya finally getting the daily water she needs. Since dehydration can lead to major health problems, I am happy to finally have an easy, inexpensive way to make sure Reya has unlimited access to fresh water in a way that encourages her to stay hydrated.
For those who haven't heard of this fountain, it is a lifesaver for both cat and dog parents. The PetSafe Drinkwell Pagoda Fountain is a stylish, ceramic fountain that not only filters water, but continuously recirculates up to 70 ounces of free-flowing water for pets, making sure they always have access to clean and fresh water at home. Not only does the dish look stylish in your home, it is completely dishwasher safe, making clean up as easy as possible for you.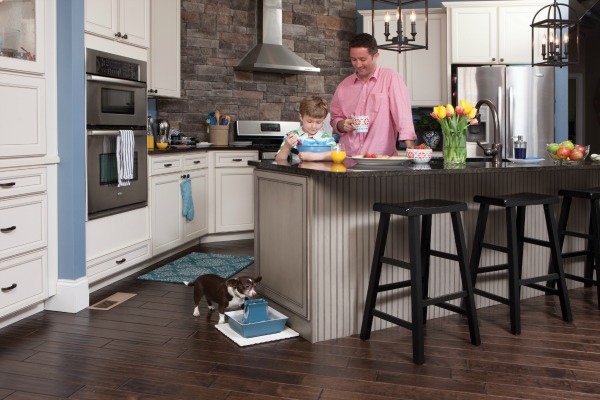 Probably the most exciting news to me was that they added a new color fountain to this popular line. Based on what people like you and me wanted based on voting from the DIY Network's Blog Cabin 2014 People's Choice voting period, they are proud of now offer the Drinkwell Pagoda Fountain in Himalayan Blue. Since I have a blue kitchen, I was so excited to add this new fountain to our household. Now, Reya has access to water not only in the kitchen, but in our basement office as well from her first Pagoda, where she actually spends most of the day with us.
Would you like to purchase this awesome fountain for a pet in your family? You can buy the PetSafe Drinkwell Pagoda Fountain for only $99. Best of all, it is available in one of three colors – the new Himalayan Blue, Red, or White. Make hydration an important part of your household by adding this fountain to your pet's gifts today!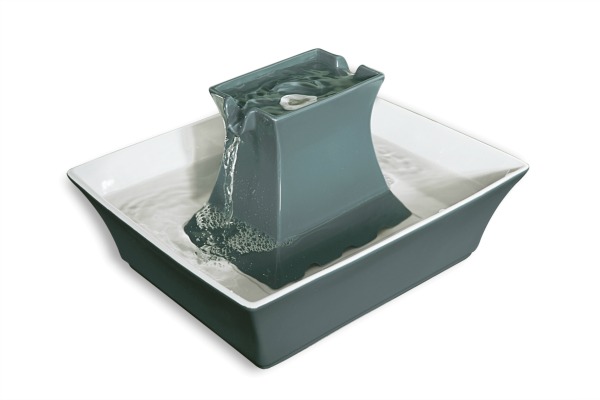 Disclosure: Budget Earth did not receive monetary compensation but did receive a Drinkwell Pagoda Fountain in Himalayan Blue for this post. All opinions on this product are my own and may differ from our readers' opinions.
Would you like to have your products featured in a giveaway event? Want to increase your social media exposure? Contact susan.l.bewley@gmail.com to see how I can help YOUR company today!