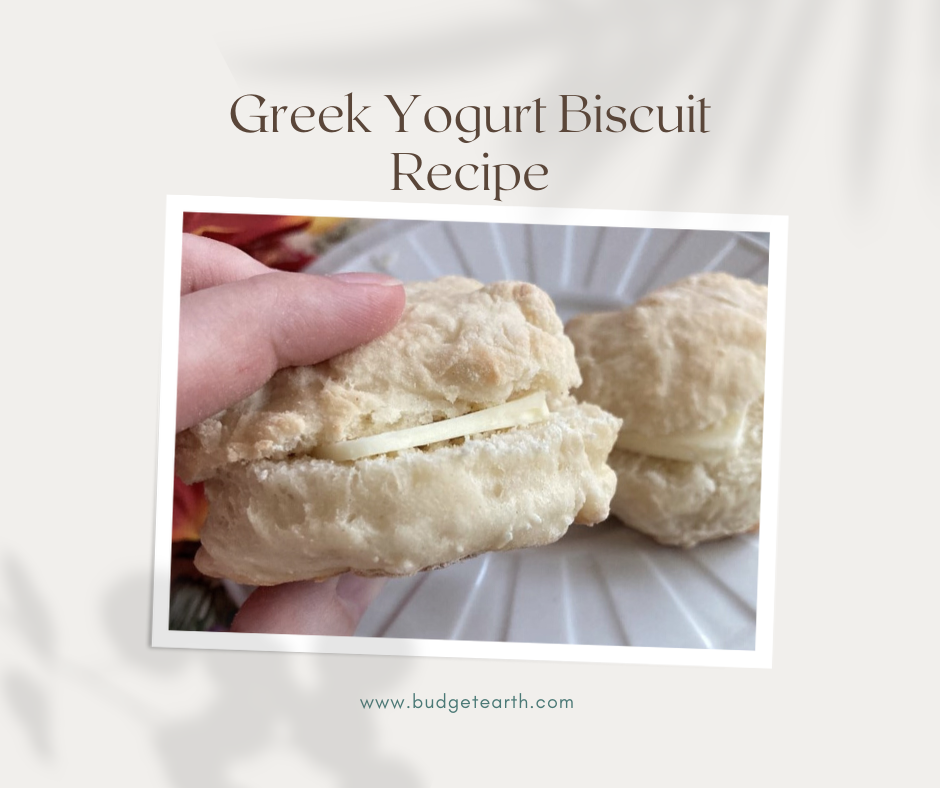 Have you ever fallen into a breakfast rut? I'm not much in the way of a morning person, particularly during the winter months. Other than baking for holidays and for other people, I find myself often feeling a lack of motivation. You might guess, then, that there's not much in the way of creative cooking going on.
The first meal of my day generally consists of something super simple like cereal, toast, or a yogurt parfait (although several weeks ago there was a particularly delicious period with fruit salad thrown in). Essentially, I opt for anything that doesn't require much imagination or much prep time early in the morning.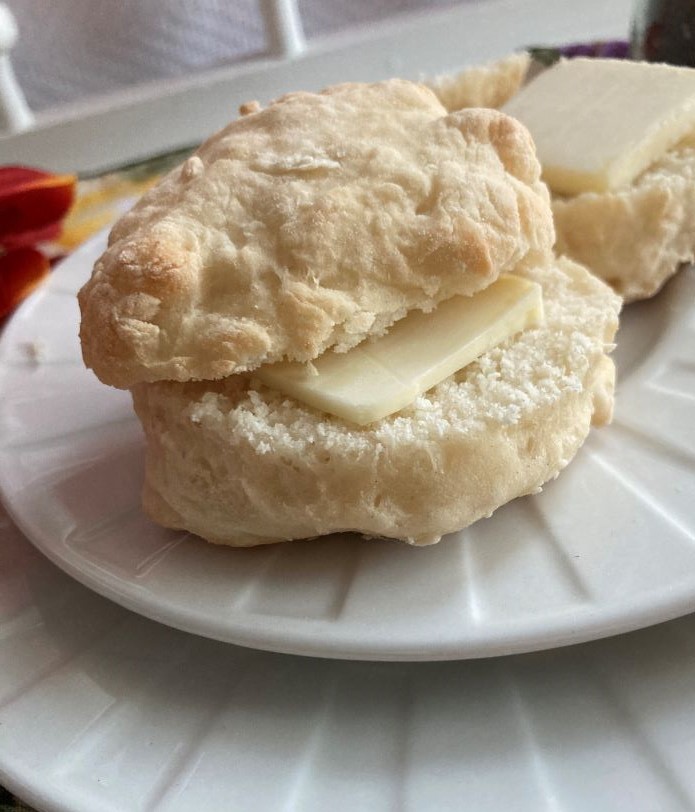 Where do the biscuits come in? I'm glad you asked! Biscuits are kind of a guilty pleasure of mine. Come Thanksgiving or the rare holiday occasion my mom pops a canister of Pillsbury open, I find myself pretty excited to dip my hand into the bread basket. Warm, fluffy and buttery mounds of goodness…what's not to love?
I don't eat biscuits a lot, though, because it's a little hard to justify what basically amounts to the empty calorie consumption of butter and white flour. Most homemade biscuit recipes call for tons of butter, cream, or vegetable shortening. They're not very nutritious, and as for those canned biscuits…well, they have a longer list of ingredients than I typically like.
So, what's a girl to do when she has a biscuit craving and a little extra motivation on her hands? Experiment with healthier alternatives, of course! And so I bring you…Greek yogurt biscuits. Mine are a slightly simplified version of a recipe I discovered on healthyrecipesblogs. These babies are tasty and tender but be forewarned they may be a little denser than your typical Pillsbury due to the lack of fat in the recipe. I recommend serving them with a little butter or preserves, or making yourself a breakfast sandwich with eggs and cheese.
The whole recipe takes no longer than twenty minutes from start to finish. That's as much time as it'd take you to pop open and bake the Pillsbury biscuits. Did I mention you only need four ingredients for these?  Which is the convenient option now?
Print
Low Calorie Greek Yogurt Biscuit Recipe
Love biscuits but don't want the calories? These low calorie, low fat biscuits are a great option for people who are on a diet or trying to make guilt-free versions of one of their favorite foods!
Author:
Category:

Breakfast

Cuisine:

Low Calorie
1

c

self-rising flour

1

t sugar

1/2

c

plain Greek yogurt

1/4

c

low fat milk (I used skim)
Instructions
Preheat your oven to 425 degrees Fahrenheit. Use parchment paper to line a baking sheet.
Whisk flour and sugar together in a large bowl.
Add yogurt and half of the milk, stirring until the dough starts to come together.
Add a little bit of the rest of the milk at a time (you may not need the entire 1/8 c that's left) until the dough forms. Knead the biscuit dough JUST until smooth (it will be a little sticky). You don't want to overwork the dough.
Use a floured rolling pin to roll out the dough 1" thick. If you don't have a rolling pin, you can just use a floured drinking glass instead.
Once rolled out, cut dough into rounds. I don't have a biscuit cutter so I just used a 1/3 cup measuring cup for this part. You could also use a drinking glass if that's what you used to roll out your dough!
Place the Greek yogurt biscuits on your baking sheet one inch apart from each other. Bake 10-15 minutes, until golden brown. I only had to bake mine 12 minutes, so keep an eye on yours while they're in the oven. I got about 9 biscuits that were just over 2.5 inches in diameter out of this recipe, but depending on how big you cut yours you might end up with a slightly different amount.
My biscuits came out to around 60 calories per serving with 2 g of protein each – much more impressive stats than Pillsbury's biscuits, which contain around 170 calories and 3g of protein each.  While theirs are slightly larger, you can eat three times the amount of my homemade version for the same amount of calories and consume twice the amount of protein of a single refrigerated biscuit. By baking your own, you'll also avoid all the saturated fat you'd otherwise be eating. These Greek yogurt biscuits have just over 1g of fat in the entire recipe while Pillsbury's have about 7g each. You know what that means? Time to get creative with your toppings! I'm seeing some vegetarian sausage, egg and cheese sandwiches in my breakfast future…
---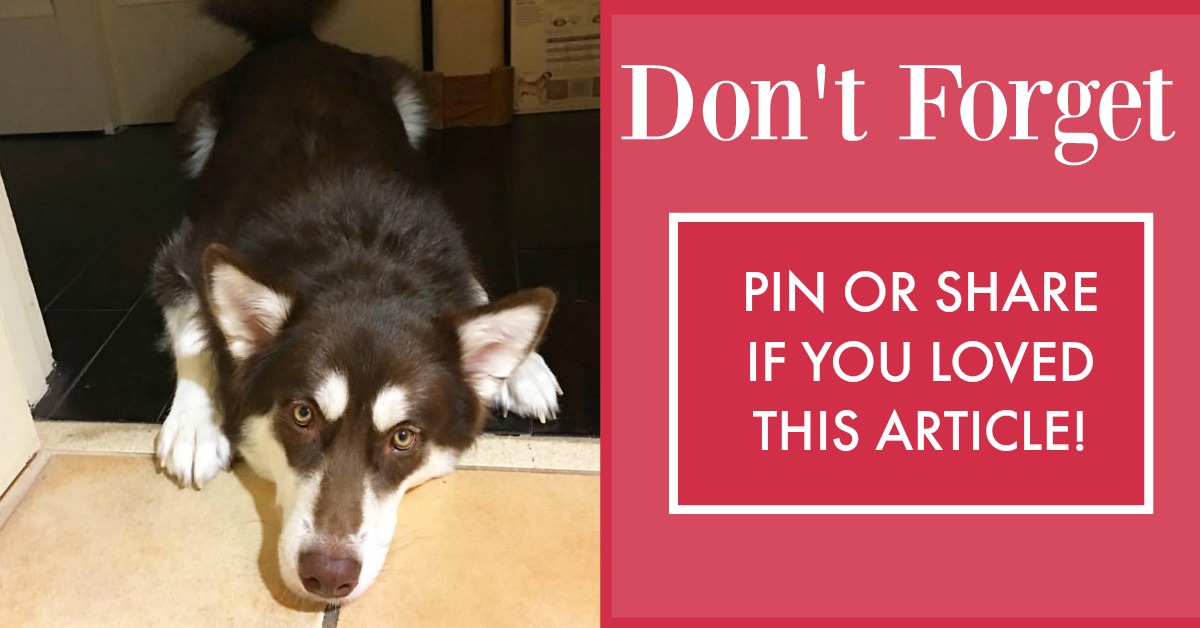 ---