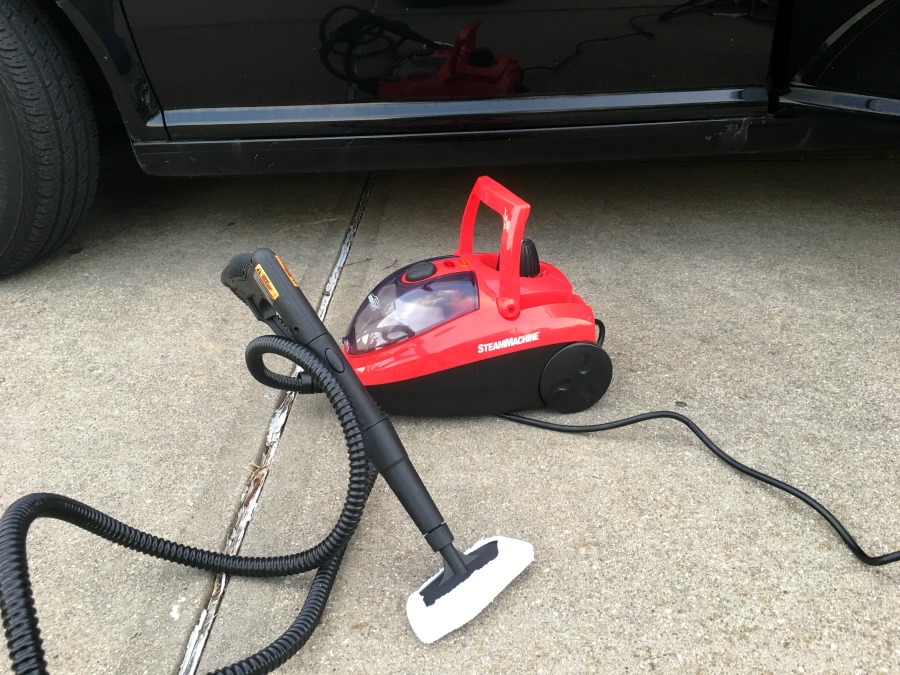 Do you struggle to keep your car clean? I will freely admit, with our busy lifestyle, I don't clean mine nearly as much as I likely should. It isn't too uncommon to see dog hair everywhere and usually mess from being on the road. It has been on my to-do list for awhile to get the car clean, but with the nasty hot weather and my work schedule, it seems to always be better put off. Unfortunately, the time has come to finally do the task and as I started looking at the various cleaners on the market, I was horrified at some of the chemicals. How could I even think of breathing some of the stuff while driving around, or worse, what if the girls lick some of it while they are in the car? As I was looking for the perfect solution, I found out that one of my favorite companies was putting out a new steamer just for cars – the AutoRight SteamMachine. After reading a bit more about it, I was delighted when they asked us if they could send a complimentary SteamMachine for review. Having used their traditional indoor SteamMachine for years now, I couldn't wait for it to arrive!
AutoRight SteamMachine: What is It?
Want to get rid of even the toughest messes in your car without using harsh chemicals? If so, we think you will love the AutoRight SteamMachine. This machine gets rid of even the toughest dirt, grime, and grease in your vehicle purely by using the force and cleaning power of steam.  As a matter of fact, it uses pressurized, high temperature steam to loosen and dissolve dirt, grease and grime, one of the only ways to clean without leaving chemical residue, and killing 99% of all germs and bacteria that typically live in your car or truck. Best of all, it is compact and portable, allowing you to move it around freely from vehicle to vehicle. Currently, the AutoRight SteamMachine comes with the following accessories:
crevice tool
jet nozzle
large nylon brushes (black bristles)
small nylon brushes (black bristles)
large soft nylon brushes (grey bristles
small soft nylon brushes (grey bristles)
large brass brushes
Small brass brushes
squeegee with base and a poly/cotton bonnet.
Oh, and before we forget, it works on just about everything in and on your vehicle including upholstery, leather, carpets, wheels, windows and even dashboards. Who knew it was so easy to be green while cleaning your car?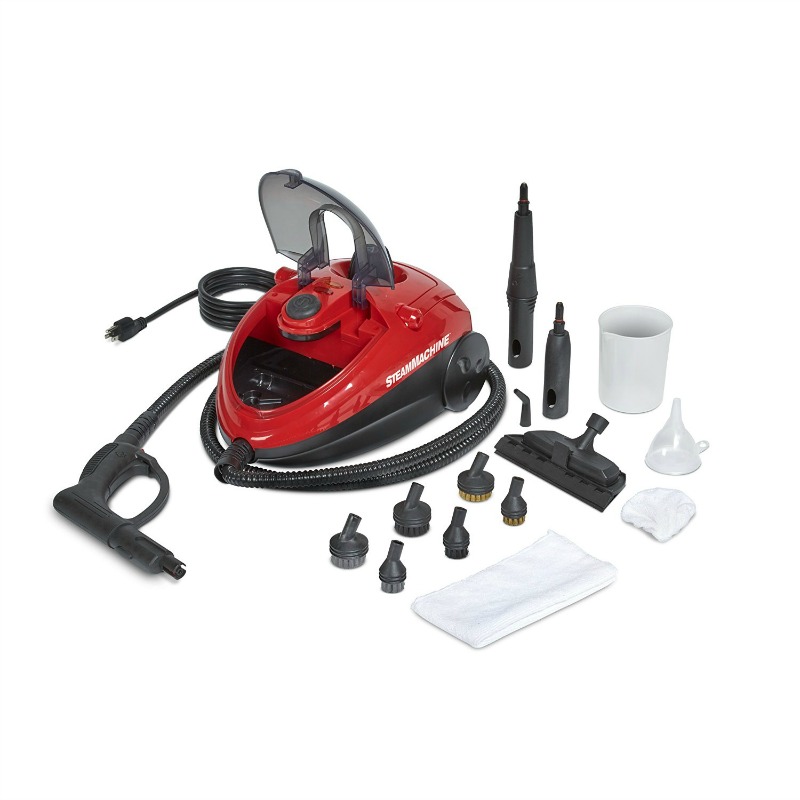 AutoRight SteamMachine: Our Thoughts
As someone who loves her HomeRight SteamMachine, I honestly couldn't wait to get started cleaning with the AutoRight SteamMachine. For us, steam is one of the best disinfectants inside the home, so why not use it in our cars as well? Of course, it also helps that we are excited to get rid of some of the smells in our backseat. Any dog owner can tell you, sometimes dogs bring in the most interesting smells, especially during long car trips or excited trip to the parks. Like the traditional SteamMachine, it is extremely easy to use, making it a great way to deal with messy jobs throughout your car, even nasty floor mats. With the state of my car normally, I was actually pretty excited to have an excuse and a reason to clean it and clean it right, especially since we didn't have to use nasty chemicals.  All the tools that came with the unit are also a major plus. In other words, I consider the AutoRight SteamMachine a must for busy car owners. Based on our own experience, we are delighted to give the AutoRight SteamMachine an A rating!
AutoRight SteamMachine: Where to Purchase
Want to purchase this awesome machine for your own vehicles? You can buy the AutoRight SteamMachine (with a suggested retail price of $129.99) on the AutoRight website or on Amazon.com.
Want to learn more? Check out AutoRight on social media!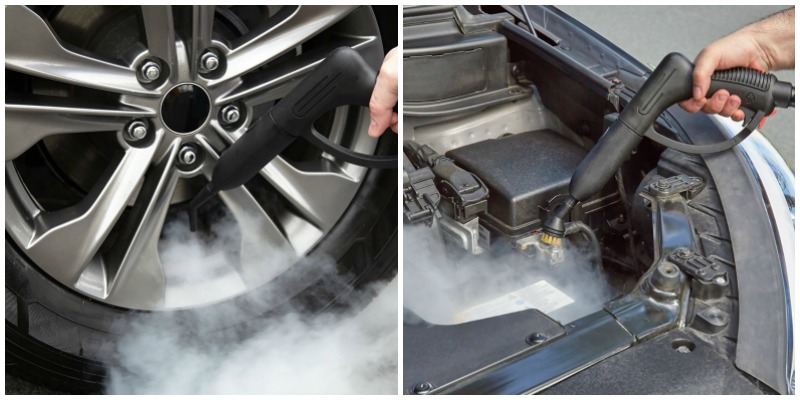 Facebook | Twitter | Pinterest | Instagram

Disclosure: Budget Earth did not receive monetary compensation but did receive products in exchange for this post review. All opinions on this product are my own and may differ from our readers' opinions.
Would you like to have your products featured in a giveaway event? Want to increase your social media exposure? Contact susan.l.bewley@gmail.com to see how I can help YOUR company today!