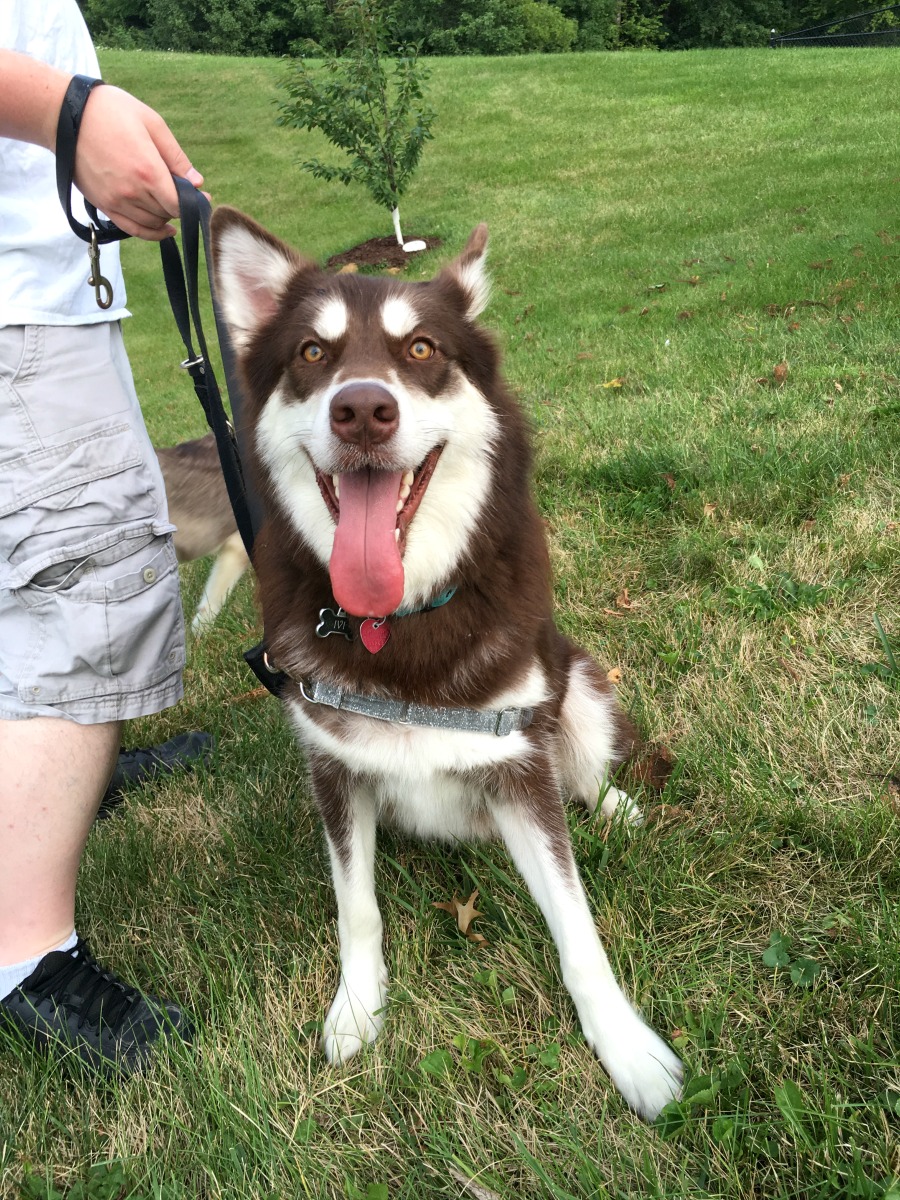 How many of you love pet bling? While my husband isn't a huge fan of it, I love when I can sneak some girly things on our dogs. Ivi especially looks adorable in girly things, especially cute dresses and even one or two sparkly collars I was able to get away with when she was a puppy. Since Ivi was going to BlogPaws with me though, my husband conceded to her getting a cute dress for the red carpet part of the Nose to Nose Awards. Unfortunately, her harness didn't exactly go with the dress, so we were hoping to hide it a bit before the big day. Everything was going smoothly until the night before the big event, where Ivi decided she was going to chew up her harness before picking Dad up from the airport.
Since I was far from home in Phoenix, Arizona and didn't have the time to make it to a pet store, I was in a total panic. Luckily, PetSafe was there and had one of their new Bling Easy Walk Harnesses on hand, which they generously provided us for free in our little emergency. Not only was I relieved they had one in her size, I couldn't wait to see how it would look with her new dress, and if it worked like the traditional Easy Walk Harness that my whole family loves.
PetSafe Bling Easy Walk Harness: What is It?
Looking for an adorable harness to not only keep your dog from pulling but add some sparkle to any walk? If so, we think you will love the PetSafe Bling Easy Walk Harness. Like the regular Easy Walk Harness and Deluxe Easy Walk Harness (you can click for our reviews) , this harness gently discourages dogs from pulling on the leash, while still looking cute with a sparkly ribbon overlay on nylon. Best of all, it is very easy to fit and comfortable for dogs, allowing them to turn heads while dogs and their owners enjoy a nice walk outdoors. With the front-chest leash attachment, you can also steer your dog to the side and redirect their attention to you, encouraging proper walking behavior. Currently, this harness is available in three colors – blue, purple, and silver.

PetSafe Bling Easy Walk Harness: Our Thoughts
While I love bling, that doesn't mean I give products a pass just because they are pretty. Any harness we put on the girls must be able to not only last their daily activities, but be able to truly keep them from pulling. After nearly a month of testing, I am delighted to say that the PetSafe Bling Easy Walk Harness works just as well as the normal harness. Not only does it work like the normal Easy Walk Harness, it does it in style, helping Ivi look amazing as she goes out for a walk.
Another major bonus that we found is that it also works well with Ivi's fancy dresses. While we don't dress up often, I have dressed up my girls every year for the BlogPaws Nose to Nose Awards. Not only did it keep her from pulling in her fancy dress, it didn't clash, allowing us to walk with style down the red carpet (unlike last year when Reya nearly took me to the floor). Overall, a must have for walking our dogs that actually complimented her outfit, making mom and dad even happier. Based on our own experiences, we are delighted to give the PetSafe Bling Easy Walk Harness an A+ rating and highly recommend it to anyone looking for a cute, useful harness.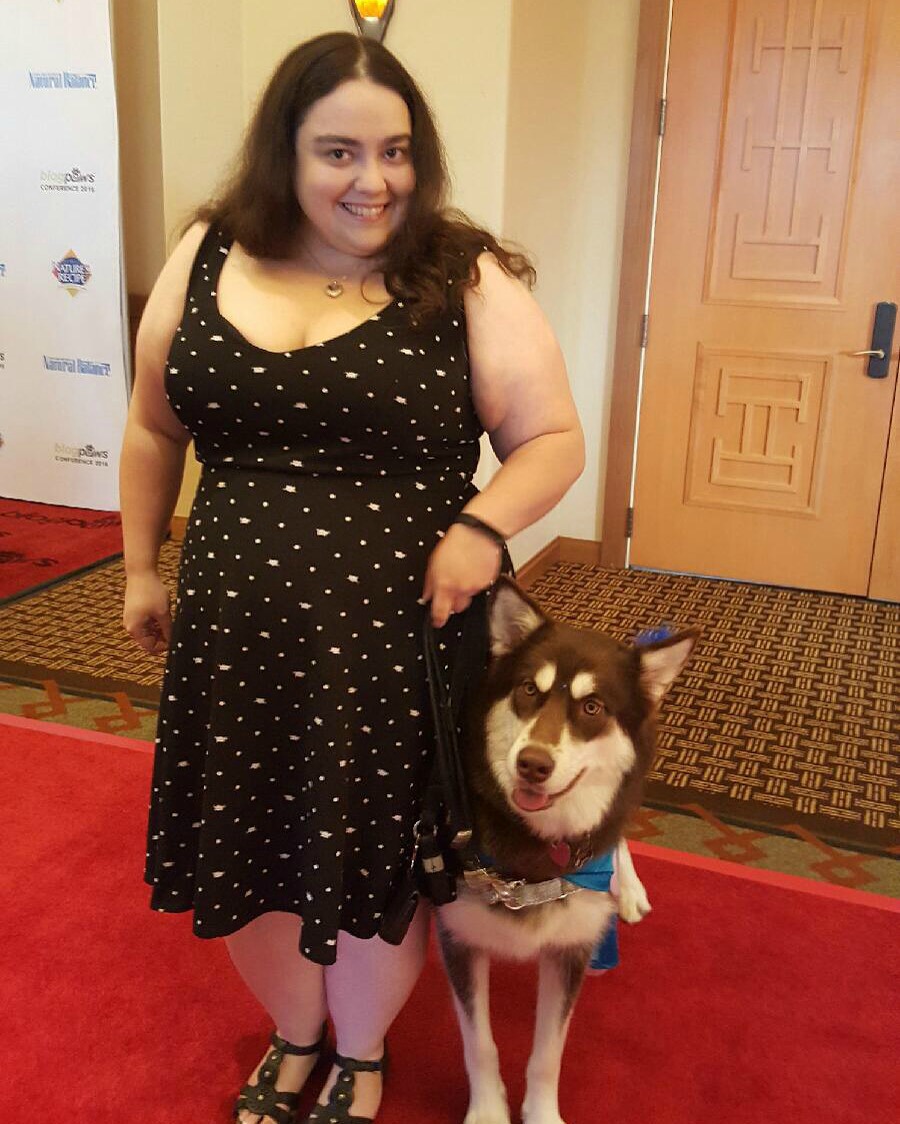 PetSafe Bling Easy Walk Harness: Where to Purchase
Want to purchase one of these awesome harnesses for yourself? You can buy the PetSafe Bling Easy Walk Harness on Amazon.com or on the PetSafe website for around $29.99 in small, medium, medium large, and large.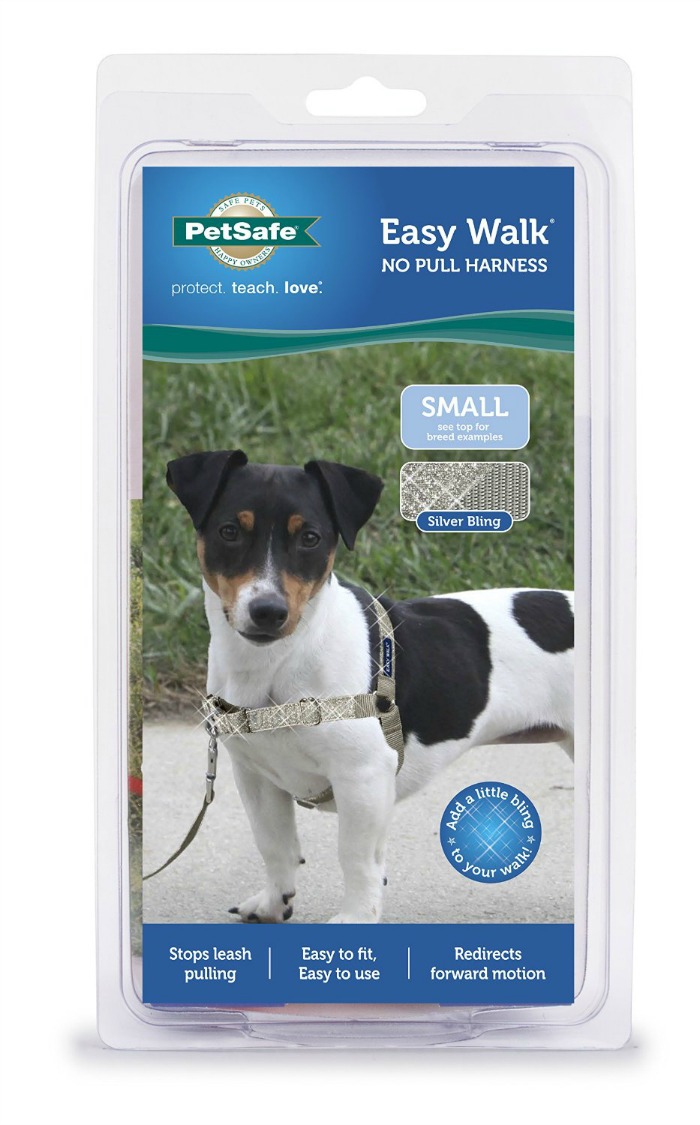 Want to learn more? Follow PetSafe on the following Social Media Channels!
Facebook | Twitter | Instagram | Pinterest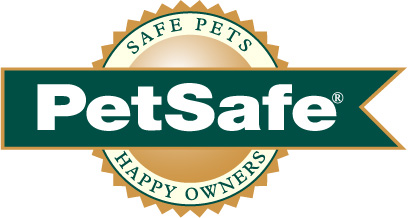 Disclosure: Budget Earth did not receive monetary compensation but did receive products for review purposes. This post may also include affiliate links. All opinions on this product are my own and may differ from our readers' opinions.
Would you like to have your products featured in a giveaway event? Want to increase your social media exposure? Contact susan.l.bewley@gmail.com to see how I can help YOUR company today!