Disclosure: I received this products for free to review. The opinions in my review are honest & my own.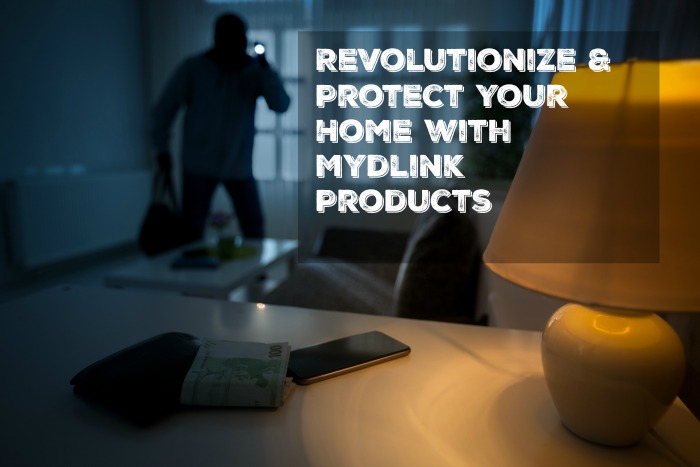 Have you ever looked into having a security system in your home? With how much we travel, we have considered it multiple times in the past. It isn't that our neighborhood is unsafe, but with there being more drug issues in surrounding areas, thefts have also gone up. While I would rather be safe than sorry, one of the things that has always kept us from taking the next step is cost. Not only is the equipment often expensive, but many of the companies that have security systems out there have costly installation fees, starting fees, not to mention outrageous monthly charges. Until recently, we thought that have a security system both in and out of our house was out of our price range – at least until we saw the mydlink line of products from D-Link!
How the MyDlink System Works
With the mydlink line of products, D-Link went out of their way to make home security products that are not only functional, but affordable. Unlike some of the other products on the market, there are no hidden fees. This means no set up fees, no installation fees, and never any monthly fees so that you can actually USE your products. When you buy one of their wi-fi cameras, all you have to do is install the camera, and download their app to monitor your home on the go or receive alerts. You can even take pictures or high quality videos with some of the cameras, making sure you don't miss any worrying moments while you are at work – or precious moments of what your pets or family are doing while you are away. Not only can you interact with family and pets through their products, but you can also turn on electronics or lights, allowing you to have a brightly lit house when you come home from work. What is also cool about the line is you receive push notifications if any of the products detect motion or think something needs your attention, allowing you to relax while you are at work, traveling, or even in another part of the house.
Cost & Installation
One of the best things about the mydlink line of products is that they are designed to be affordable. Most of their products are linked together by their free app, which sends alerts directly to your phone when a motion sensor is triggered or your camera picks up something interesting. Many of the cameras even allow you to record! Not only are all their various home security and home automation products affordable, but very easy to set up. Everything is designed to be very easy to install and play nicely together, giving you full control over your monitoring and scheduling just about anything in your home. Some of the products, like the D-Link Wi-Fi Water Sensor are as easy as just plugging in the product and setting up the water sensor near your preferred appliance. Set up really is that easy, and if you do have problems, D-Link has fantastic customer service and tutorials to make setup a breeze!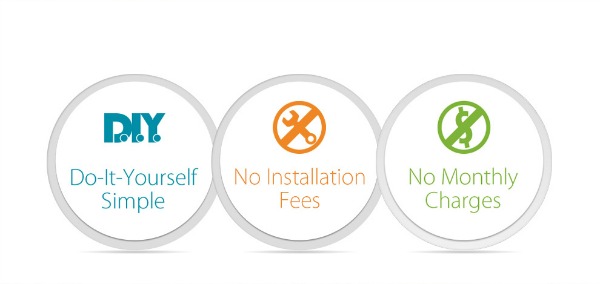 Where to Purchase
Want to see what options are available for your own household? You can find the full selection of mydlink products and other home automation products that integrate with this system on the D-Link website. With great prices, easy setup, and a variety of options, everyone can automate and protect their home with D-Link!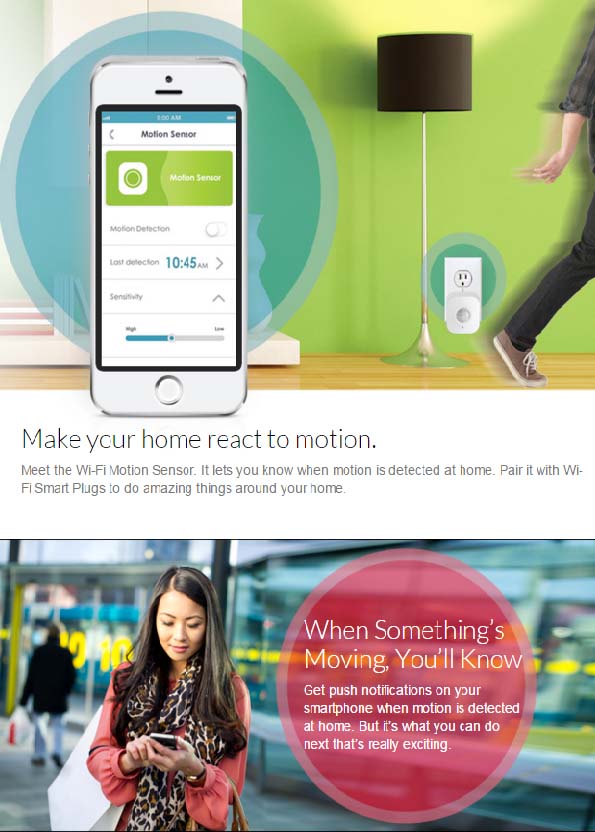 Want to learn more? Check out  D-Link on Social Media here!

Disclosure: Budget Earth did not receive monetary compensation but did receive products for review purposes. All opinions on this product are my own and may differ from our readers' opinions.
Would you like to have your products featured in a giveaway event? Want to increase your social media exposure? Contact susan.l.bewley@gmail.com to see how I can help YOUR company today!