As some of you know, I have been working hard to lose weight and get myself healthier. It has been a challenge but I am slowly getting there. One of the things I have been doing to get healthier is trying to take vitamins and different supplements to make sure that I meet my daily nutritional requirements. I have tried the whole line of Truceutical products and so far, I am a big fan. The last product I had left to try was Truceuticals Vitamin B12. Seeing that this vitamin was meant to help with red blood cell formation and overall cardiovascular health, I thought it would be a great addition to my nutritional lineup!
Truceuticals Vitamin B12: Look & Taste
As you can see from the picture below, Truceuticals Vitamin B12 Supplement are a bright, pretty pink color. Like most of their other vitamins, you can also see the specks of ingredients in the pill. This is been one thing I have always liked about their products. They are also flavorless, making them a great pill to take during mealtime since they do not affect the taste of food or leave a bad aftertaste in your mouth.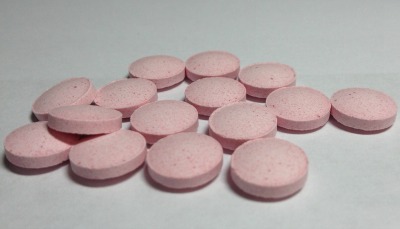 Truceuticals Vitamin B12: Usefulness
I will be the first to admit, Truceuticals Vitamin B12 Supplement is likely not going to make you feel any different. I feel a bit more energetic, but I am not sure if it from these vitamins or the addition of more colored vegetables to our diet. This is one of those supplements you take to prevent future health issues through improved red blood cell formation and cardiovascular health. Since I have had no bad side effects from these supplements, I consider them better than some of the ones I have taken in the past that were made with fillers and preservatives. Like most other products made by Truceuticals, they are made with natural ingredients and do not contain sugar, salt, dairy, yeast, wheat, gluten, corn, sory, preservatives, artificial colors, or flavors.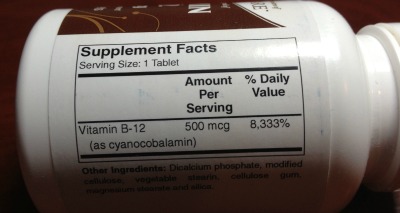 Truceuticals Vitamin B12: Overall
While this vitamin may have made me feel a bit more energetic, it is a bit hard to say since I eat a fairly healthy diet. Since B-12 is one of those vitamins that help more internally than externally, I take it as a good sign that I don't feel any different. I feel confident that I am getting at least equivalent results with these vitamins to others made with synthetic ingredients. Since they are so easy to take and are flavorless – I would consider Truceuticals Vitamin B12 one of the better vitamin B12 supplements on the market.
Truceuticals Vitamin B12: Where to Purchase
Want to know where you purchase these vitamins? You can purchase a bottle of Truceuticals Vitamin B12 Supplement at Noxicare's website or on Amazon.com. Also, don't forget about all their other awesome products. If you would like to read more about their other products, you can read their reviews at the following links –
Disclosure: Budget Earth did not receive monetary compensation for this review and giveaway, but did receive a bottle of Truceuticals B-12 Supplement for review purposes from Noxicare. All of the opinions on this blog are the opinions of said author and these opinions may differ from your own.