Disclosure: This post is sponsored by Virbac® SENTINEL® SPECTRUM® and the BlogPaws® Pet Influencer Network™. I am being compensated to help create awareness about protection against common parasites found in dogs, but we only share information we feel is relevant to our readers. You can find more information about SENTINEL SPECTRUM here. Virbac is not responsible for the content of this article.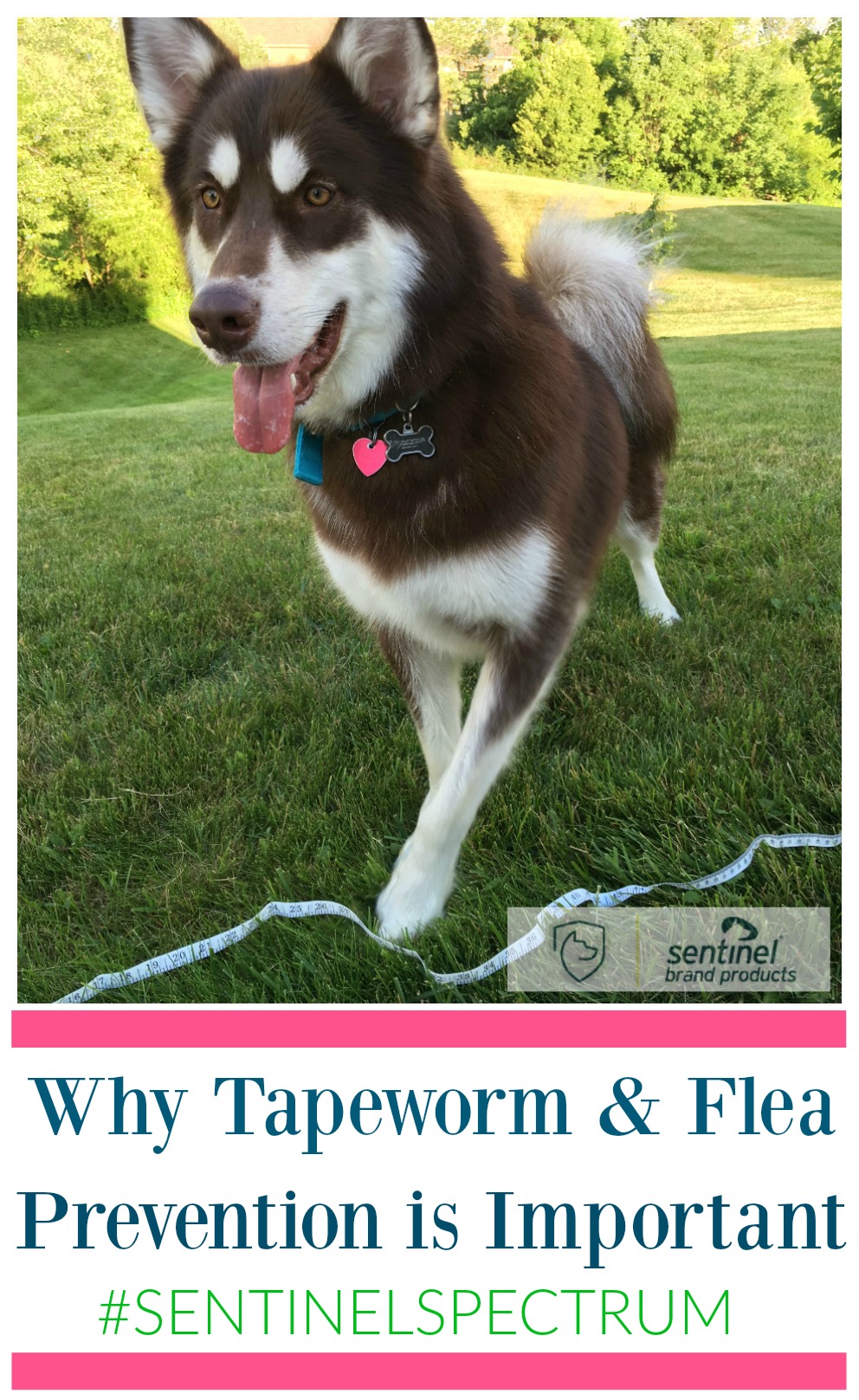 Like many pet parents, I worry about finding parasites on Ivi and Rylie, especially fleas. Ever since we got our first puppy and I terrified myself with all the information out there on parasites and why prevention is so important, I have been a big believer in year-round prevention. No one wants to think about their pets having heartworms, never mind tapeworms, roundworms, hookworms, and even whipworms! Having dealt with roundworms with every one of our puppies, I am excited when they start their first round of parasite prevention medicine. Even though I have been a SENTINEL fan for years, I was even more excited when we found out about Virbac® SENTINEL® SPECTRUM®, since it protect our dogs from six of the most common parasites – Heartworms, Fleas, Hookworms, Roundworms, Tapeworms, & Whipworms.
That being said, I honestly know very little about tapeworms. My knowledge of tapeworms actually is more from me being a history buff. Starting in the 19th century, eating tapeworms was one of the more popular (and dangerous) fad diets. With tapeworms growing up to 30 feet in the intestines and living for up to 20 years, they were considered extremely dangerous. Now, think of how dangerous these monster worms can be in our beloved dogs and cats. Normally, a tapeworm infection is diagnosed by finding segments which appear as white worms or white worm pieces that appear on the rear end of a dog, in their feces, or their favorite spots, including bedding.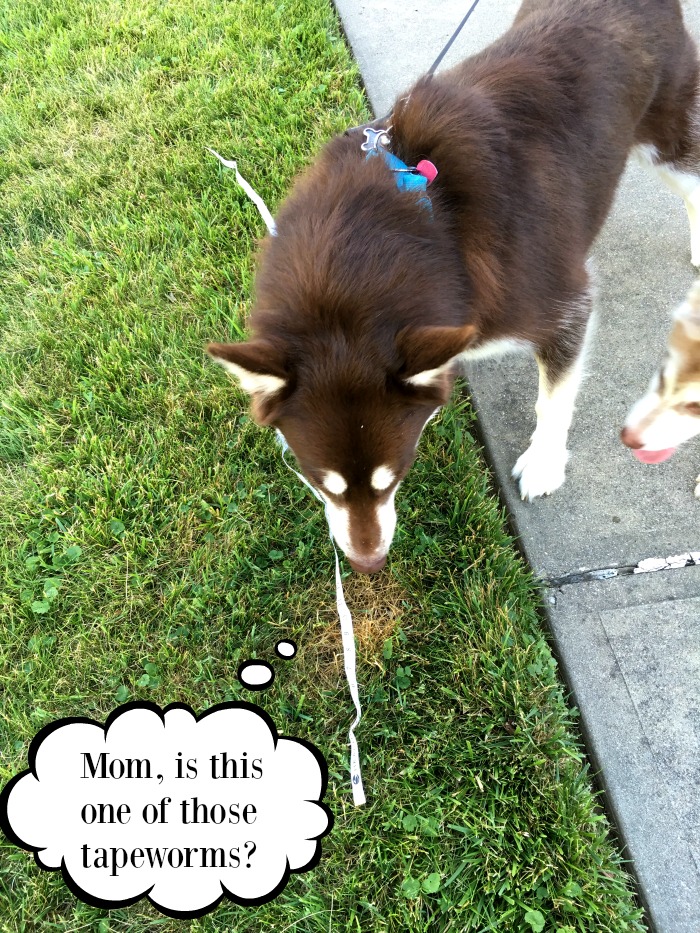 So, how exactly do dogs get tapeworms? Unlike humans, they don't take pseudo-science pills, that's for sure. For them, getting infested with tapeworms is, unfortunately, quite easy and the most common way leads back to every pet parent's most hated parasite – the flea. Dogs can contract tapeworms from ingesting fleas while grooming or from a flea bite. White it can happen from eating a dead animal; this isn't as common for most indoor, family dogs.
Really, there are two important ways to make sure your dog doesn't getting infested with tapeworms – make sure they take some form of year round prevention with a parasiticide against tapeworms AND have a plan to prevent fleas as well. If you have ever dealt with a flea infestation, you know that is easier said than done, since it can sometimes take MONTHS to get rid of fleas, especially if you are dealing with a full on flea infestation. According to the Companion Animal Parasite Council (CAPC), fleas can survive up to a year before finding a host in your home and have an amazing ability to survive in even the more harsh environments on wild animals, dogs, cats, or within pupal casing as pre-emerged adults in a protected environment (aka carpet, upholstery, crawl spaces, porches, vehicle interiors, and your dogs housing and bedding). In most cases, by the time you have seen an adult flea, you are likely already infested, since that is only a small portion of the population. Once a female flea has had their first blood feeding, they start producing eggs with 20 to 24 hours, and product from 40 to 50 eggs a day.
With an adult flea surviving 2 to 3 months, you can easily have a flea problem. The answer is making sure you stop fleas before they can even happen!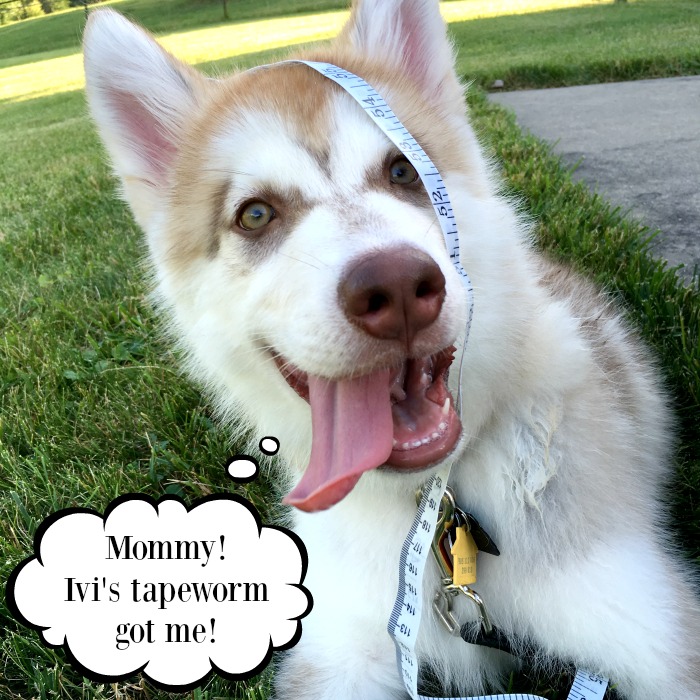 Now, some of you are probably wondering about the survey we asked you take last month that involved parasite prevention. We personally thought the information was quite interesting. We found out that:
80% of respondents from survey said that heartworm protection was either a high or very high priority to them as pet parents
84% of respondents said that flea protection was either a high or very high priority for them as pet parents
79% said that they provide the dog with flea prevention year round
20% said they only provide flea protection during the spring and summer months
70% of respondents said that dog can contract tapeworms from ingesting just one infected flea
90% of respondents said that tapeworm segments can be found near dog's anus, in feces, and where he lives or sleeps
Honestly, I have to say I am thrilled with the results, especially since it means many of you take year round prevention seriously. What makes SENTINEL SPECTRUM Beef Flavored Chews such a great choice for preventing fleas is Lufenuron, a unique ingredient found in SENTINEL Brand products, prevents fleas from developing into adults. What this does is stop flea eggs and maggot-like flea larvae from developing into adults, targeting the majority of the flea problem both preventing re-infestation and preventing infestation before it starts. Best of all, since it is in a chew form, it does not wash off and evenly distributes throughout your pet's system. Oh, and it doesn't cause light sensitivity, meaning your dogs can play and do whatever they like during the summer.
In our household, SENTINEL SPECTRUM has been a real lifesaver. Not only has it protected our sweet Ivi from parasites, but Rylie as well. There is just something great about knowing that no matter what your curious puppy gets into, she is protected from scary parasites, all because of her monthly chew. Who knew that year round prevention could be so easy? For those who don't know about it, Virbac SENTINEL SPECTRUM Beef Flavored Chews is a tasty chew that protects your dog against all 3 parasite groups – heartworms, fleas, and intestinal parasites (roundworms, whipworms, hookworms, and tapeworms). It is currently available in 4 different sizes depending on your dog's weight and can be given to any dog older than six weeks. Just remember, you will need to visit your vet since SENTINEL SPECTRUM is only available with a prescription. Virbac even makes life easier for dog owners with a rebate for SENTINEL SPECTRUM and a monthly email or text reminder to help your remember your monthly prevention.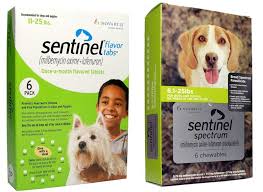 Disclosure: Budget Earth received monetary compensation for this post. All opinions on this product are my own and may differ from our readers' opinions.
Would you like to have your products featured in a giveaway event? Want to increase your social media exposure? Contact susan.l.bewley@gmail.com to see how I can help YOUR company today!