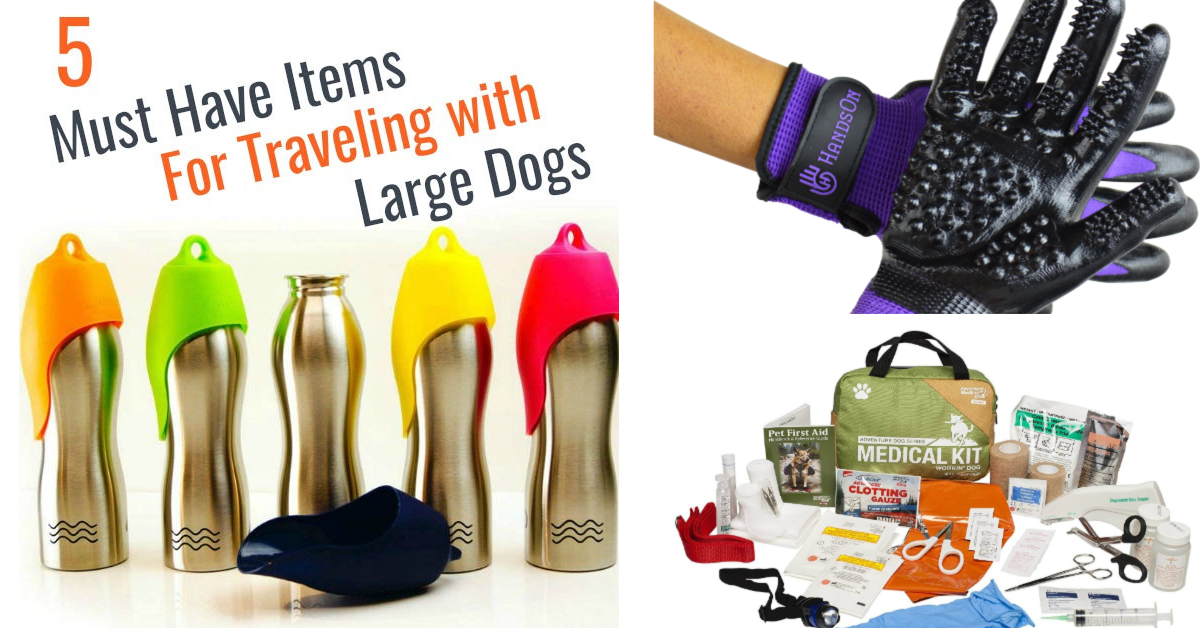 Do you travel with your dogs? Ever since our girls were small puppies, we have gone on long car rides with them, with the longest being the epic, cross-country trip Ivi and I took together from Cincinnati to Phoenix, Arizona. While it was a great deal of fun, it took not only a lot of patience but planning to make sure Ivi had everything she needed to be a happy, healthy dog. While traveling with a large dog has its own unique challenges, it can be both easy and fun with the right prep! Of course, everyone knows to bring some of their favorite toys, but what about things to make them more comfortable and protect your car during the trip? To help make things easier on all of you planning on traveling with a large dog this summer, we are excited to share with you 5 of our favorite must have items for dogs!
H2O4K9 Dog Water Bottles with Travel Bowl
One of the hardest parts of traveling with large dogs is making sure they drink enough. Unlike at home, they don't have access to water at all times. Even worse, there isn't always access to safe water for our pets in rest areas, especially since dogs are usually not allowed in, or often even near, most of the rest stop areas. For this reason, I usually bring my own water for the girls. While I have tried a few different options, nothing beats our H2O4K9 Dog Water Bottles with Travel Bowl. This stainless steel canteen keeps water at a great temperature for pups and includes a top that is designed as a doggy dish. This water bowl is designed to help them drink naturally without making a huge mess, making it great for car rides, hikes, or just about anywhere!
Dehydrated Food
As I stated above, one of the biggest challenges to traveling with large dogs is keeping them hydrated. Not only that, but kibble is usually a bad choice due to your pup having limited access to water. For this reason, we ditch the kibble while traveling, and move to exclusively dehydrated food – I know, I know, it sounds a little odd to use dehydrated food to keep them hydrated. Part of what makes dehydrated food so appealing is that it is easy to pack and a little goes a very long way once it expands with water. While there are lots of great dehydrated food options, we typically go with Honest Kitchen since it doesn't have to sit long and does great with warm or cold water (most fountains in rest areas only have cold water). While we typically use their chicken formula, they have a variety of different proteins available for just about any canine diet.
HandsOn Gloves
If you travel with your dog, you know that by the end of the day your car can look like a fur explosion. Part of it is the stress from travel. What you may not expect is for that fur to be following you everywhere, including your hotel room or wherever you are staying. In the past, I used to bring a variety of grooming brushes for the girls, which could be a bit of a pain to pack. Instead, we are now using the HandsOn Gloves. These gloves help get off access fur with scrubbing nodules on fingers and palms, giving your dog a nice massage as you get that extra fur loose. Since they work wet or try, these gloves are also perfect for those moments where your pup may need a quick bath. As well, HandsOn Gloves are carefully designed with hypo-allergenic, bio-friendly components which are clinically proven to be safe for use with humans and animals. Since they come in a variety of sizes for kids and adults, they make traveling with large dogs even easier!
Luxury Reusable Dog Diapers and Belly-Wraps 
While we may not want to admit it, accidents happen. Sometimes it is nothing more than having no place to safely to stop and allow your pup to potty, especially if you are traveling in the desert. While we didn't have this problem (thankfully) we did have it with Reya when she was a pup and peed accidentally in her sleep in the car. To avoid something like this happening again, we bring doggy diapers with us. Thankfully, there are reusable dog diapers and belly wraps for dogs. We personally love PetMagasin's line of fashionable dog diapers and belly wraps.  These reusable, easy to wash and use diapers help make traveling easier and protect your vehicle (and home) excitement urination, incontinence, age, or illness. As well, you can even get belly-wraps that are specially designed for male dogs. These diapers are also highly absorbent with a waterproof out layer to prevent leaks and damage. In other words, they are perfect for traveling and more eco-friendly (and comfortable for you pup) than disposable diapers.
Dog First Aid Kit
If there is one thing that surprises me over and over when it comes to traveling with our dogs, it is the fact that very few people travel with a first aid kit for their dogs. Yes, a human first aid kit is a good start, but some of the things that are safe for us are NOT safe for them. As well, I have learned over the years traveling with large dogs that they find interesting ways to accidentally harm themselves. Remember, dogs are like small children, so you have to be prepared for anything. While you can build your own first aid kit for the car, you can find many pre-made kits that are fairly inexpensive or you can get a kit that can handle just about any dog emergency under $100.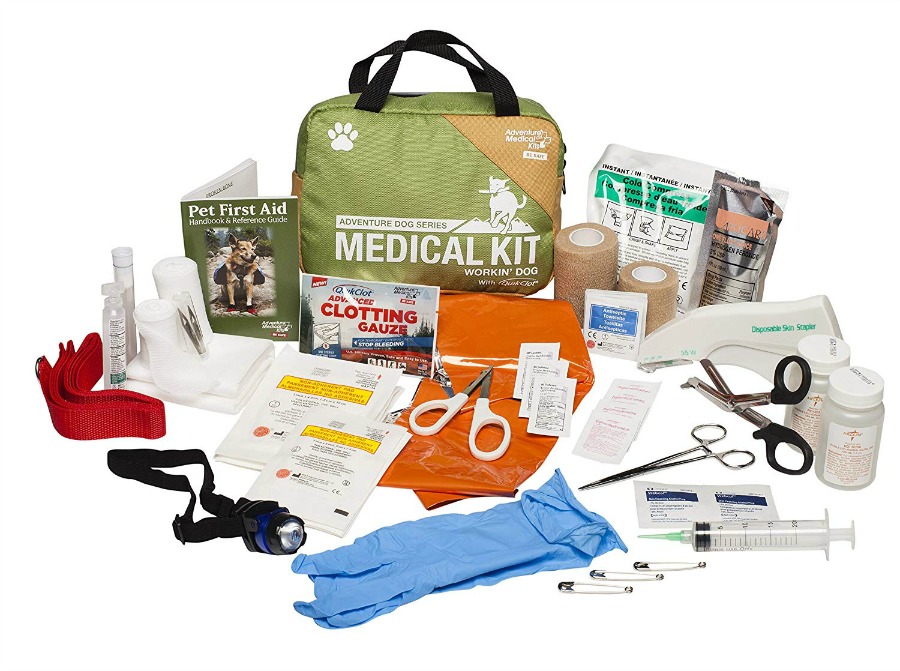 ---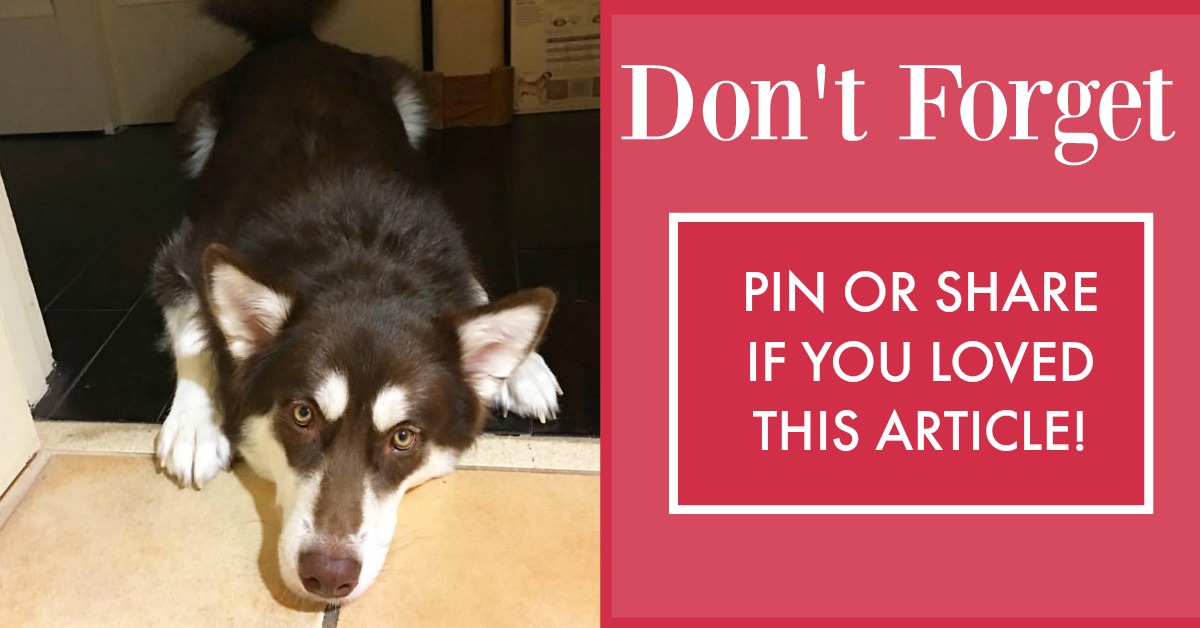 ---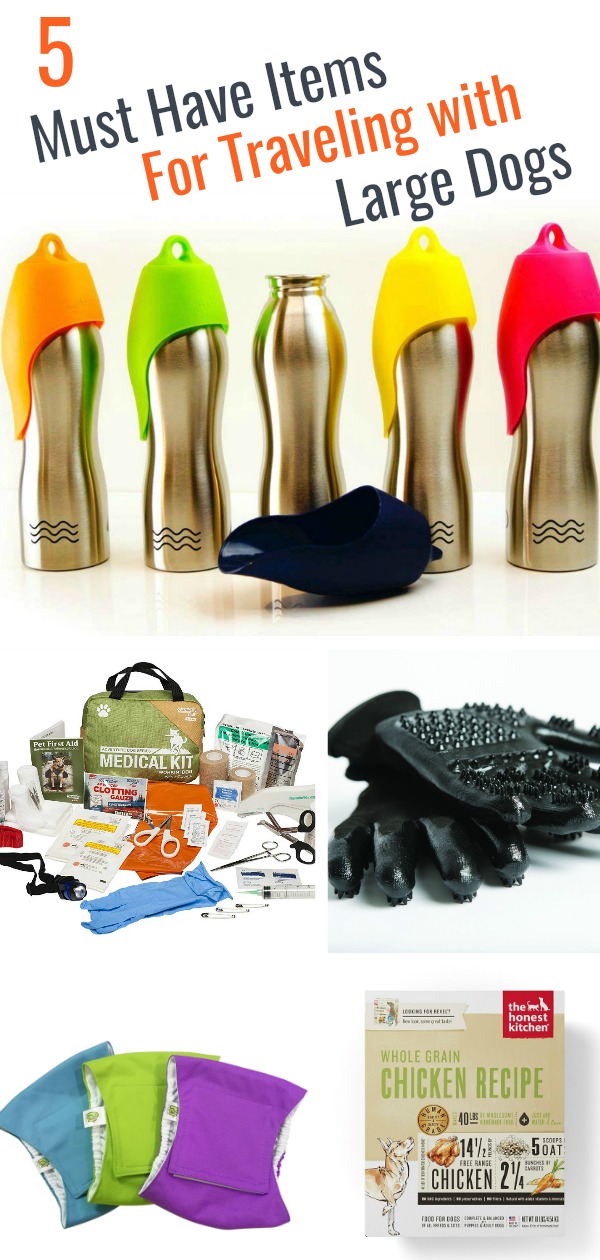 dd