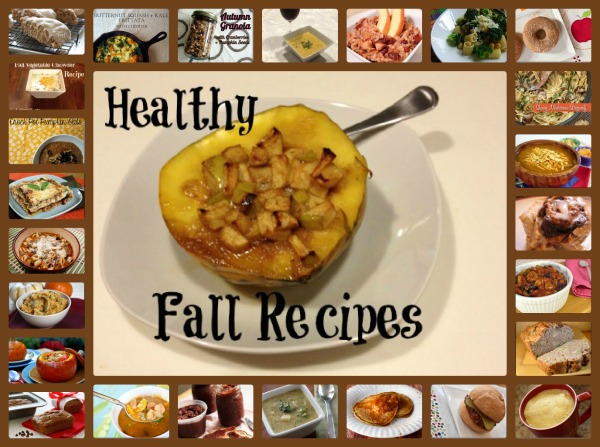 As we dive deeper into fall, the evenings grow cooler and the days shorter.  Sometimes it feels as if we don't have as much time to get things done during the day.  I've found that turning to simple recipes like soups or meals that utilize my slow cooker can help me save time in the kitchen.
The bountiful produce that's available paves the way for hearty, comforting dishes that I never think to make during the summer months.  I like to take advantage of the nutritious dark, leafy greens; squash; and crisp apples that are in season when considering what to purchase for weekly meals.
I mentioned that soups are some of my favorite dinners to make as the weather cools off.  It's easy to make a big batch early in the week so I have lots of leftovers to enjoy.
If you have some extra time on your hands, you could try something a bit more elaborate like baking stew in pie pumpkins.  This adds a little festive flair and is sure to impress company.
Another family-friendly dinner is sloppy josephines, which are a great vegetarian twist to an old childhood favorite. As well, kids love fun vegetarian recipes like these squash boats, made from acorn squash and apples.
If pasta is more your style, you might consider:
For some reason, fall breakfasts call to mind images of oatmeal, breads, muffins, and pancakes for me.  When it comes to baked goods, pumpkin is the obvious ingredient of choice but don't forget that it's apple season, too!  Here are some delicious fall breakfast ideas: