Rocketbook Everlast Notebook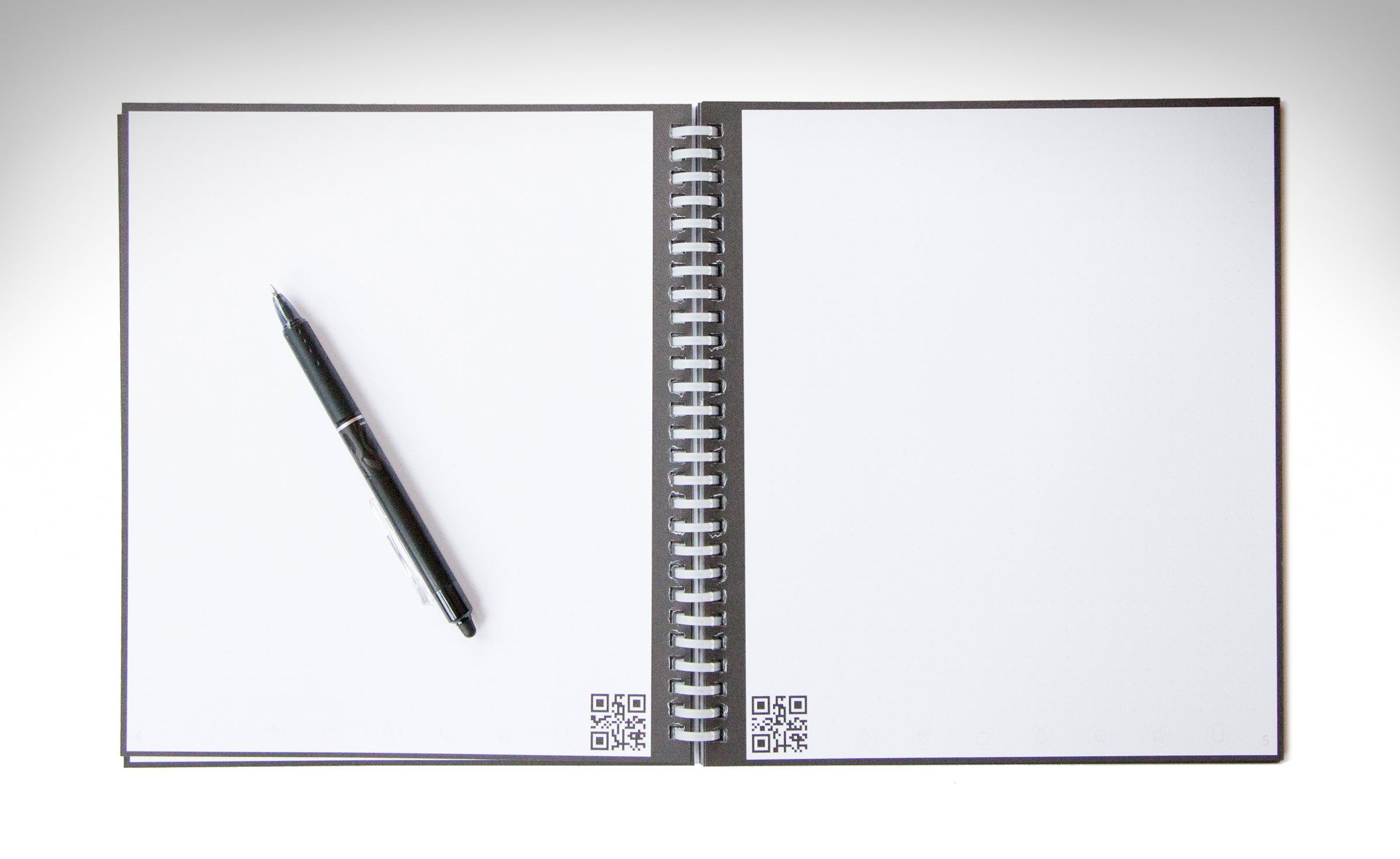 Looking for a completely reusable notebook? If so, we think you will love the Rocketbook Everlast. In many ways, the Everlast is truly classic pen and paper brought to the digital age. While it feels like a traditional notebook, the Everlast is endlessly reusable and connects to your favorite cloud service, allowing you to save just about any project. When you write using any pen from the Pilot Frixion line, it sticks to the Everlast pages like regular paper. When you are done writing, just take a picture to upload your data to your preferred cloud service, then use a drop of water to rub, erase and reuse every page, like new! Check out our full review of this reusable notebook (and see why we stopped using anything else) here.
 Logitech Harmony Elite Remote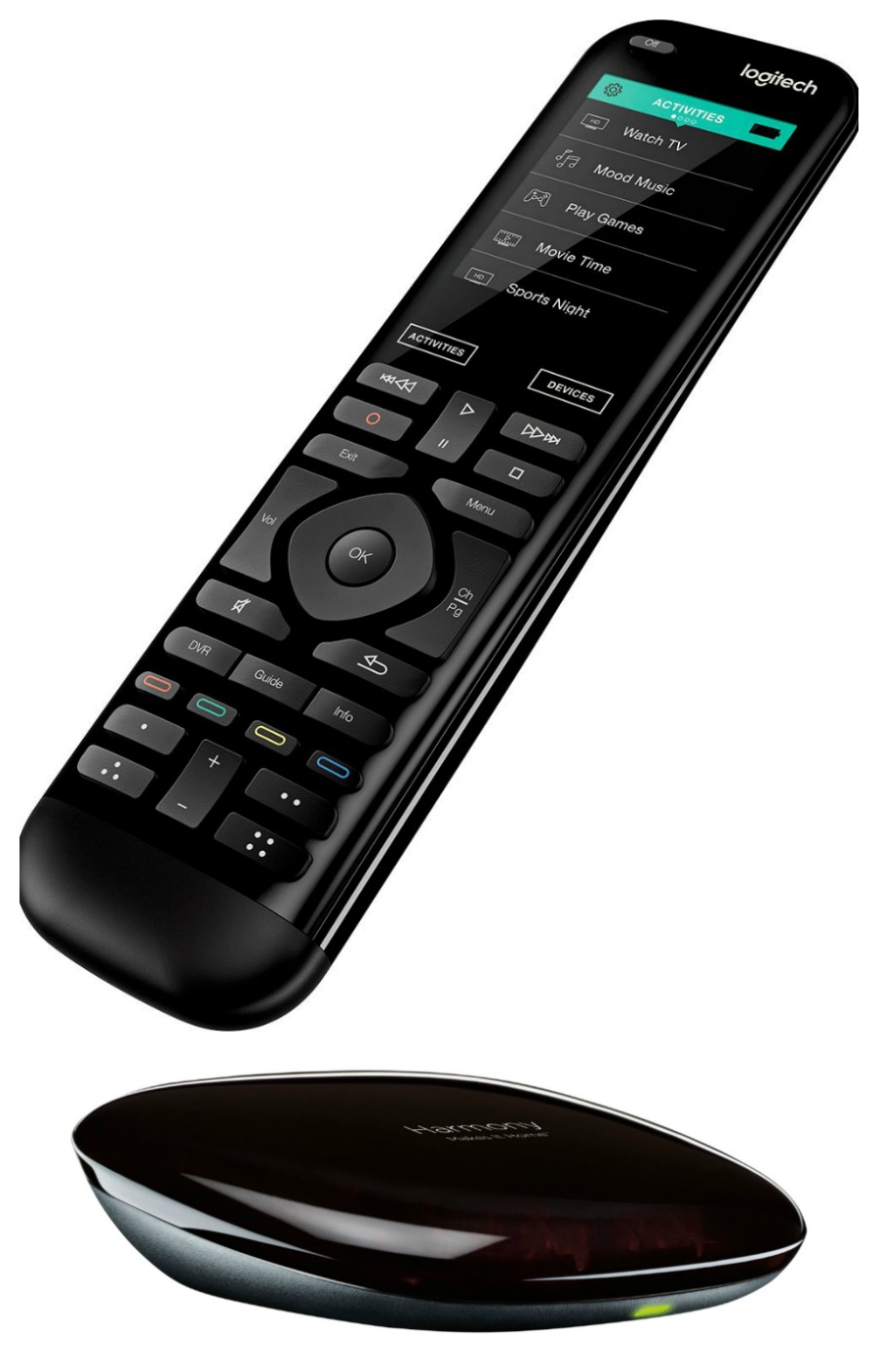 Looking for a way to make watching movies, sports, and tv even easier? Make your experience even better with the Logitech Harmony remotes. Designed for use with a variety of home automation and entertainment devices, the Harmony Elite allows you to easily control your devices using your voice, even through cabinets, closed doors, or even walls! Even cooler, it works with over 270,000 entertainment and smart home devices, allowing you to control all of your favorite devices with a single touch right out of the box. Some of the popular devices you can control from your Logitech Harmony remotes include:
TV
Cable
Gaming Consoles
AV receivers
Roku® media player
Smart Lights
Locks
Thermostats
Amazon Alexa
This cool remote also has a very sleek design that features a color touch screen with motion-sensing backlit keys and one-touch automation, making controlling your entertainment experience like magic!
As well, the Logitech Harmony remotes works with Amazon Alexa (or Google Home) you can easily enjoy your home entertainment experience with just the sound of your voice.  You can do things like turn on your TV, change channels, turn up the volume, fire up your playlist, or start an 'activity'. You can start an activity such as "Sports Night" to turn on ESPN, dim the lights, and even crank up the subwoofer to create the perfect game night experience. When it is time to switch gears, just turn on "Date Night" to switch activities by just saying the words! Check out our full review of this remote here.
Jabra Elite Sports Wireless Earbuds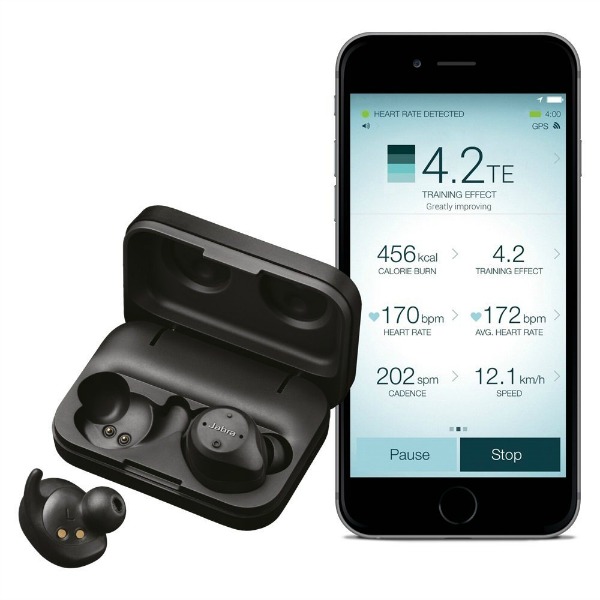 Are you looking for a high end pair of waterproof, wireless headphones perfect for sports or on the go? If so, we think you will love the Jabra Elite Sport Wireless Earbuds. This innovative headset featured advance wireless connectivity, superior sound, and combined 13.5 hours of play time in the earbuds and charging case. As well as having waterproof design, it also includes a built in heart rate monitor and fitness analyzer to help you better train. When it comes to phone headsets, we have pretty much stopped using anything else in our household since the sound quality for music and talking on the phone hands-free is just that amazing. You can learn more about this awesome headset in our review here.
Fagor LUX Electric Multi-Cooker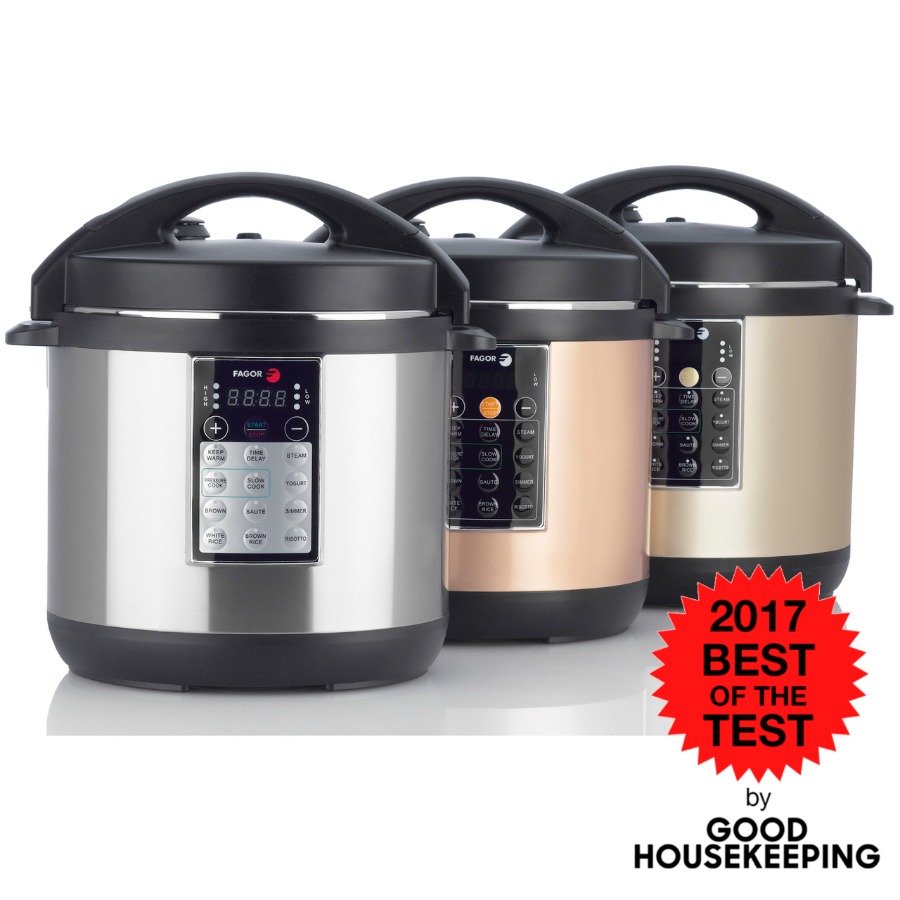 Want to make cooking so much easier in your own household? If so, we think you will love the Fagor LUX Electric Multi-Cooker. This innovative cooker makes cooking so much easier by not just making cooking faster, it can help declutter your kitchen by putting four popular kitchen devices into one: a pressure cooker, slow cooker, rice cooker, and even yogurt maker! Not only does it have a variety of awesome setting options, but was recently selected as the Best of the Test in the Emerging Cookware category by Good Housekeeping Magazine. It isn't too surprising that people love the Fagor LUX Electric Multi-Cooker. It has a variety of features that make cooking great for any family, including self-locking lid while under pressure, automatic pressure release settings, 4 digit LED screen, soft touch controls, and of course, a dishwasher safe, ceramic removable pot that evenly heats to make cooking even more efficient.  You can learn more about this awesome pressure cooker and why we consider it far superior to the Instant Pot here.
Mr Coffee Cafe Barista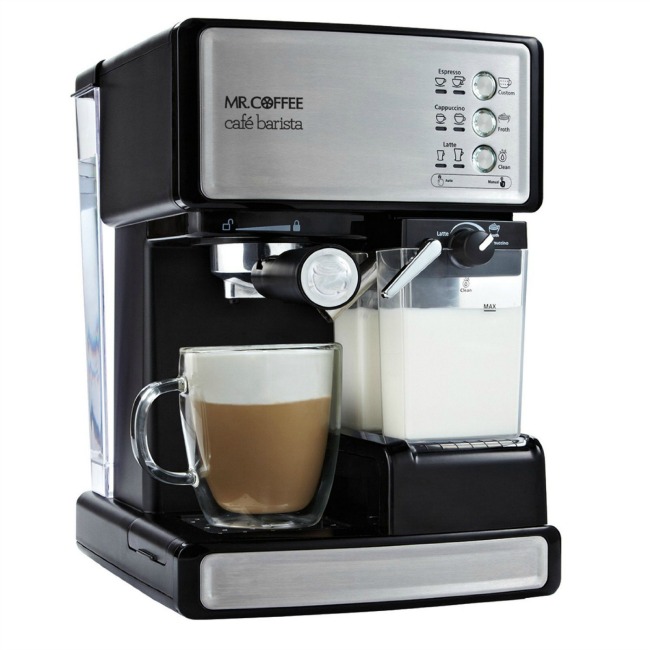 Want to have the coffee house experience in your own home? If so, you will love Mr. Coffee® Café Barista – an all new, easy to use espresso maker. This high-pressure (15 bar) pump system allows you to properly make coffeehouse-style beverages in your own home at a fraction of the cost of your favorite coffee shops. With a push of a button, you can have delicious espresso, cappuccinos, or lattes.  Even milk frothing is done automatically using the pre-programmed system, allowing you to sit back and enjoy your favorite drink  without the hard work. Best of all, there is even a special cleaning cycle, making clean up just as easy. To make your own unique drinks, feel free to experiment or use the included recipe booklet to turn your kitchen into a luxurious coffee house. Check out our full review of this awesome latte maker here.
UnboxBoardom Subscription Box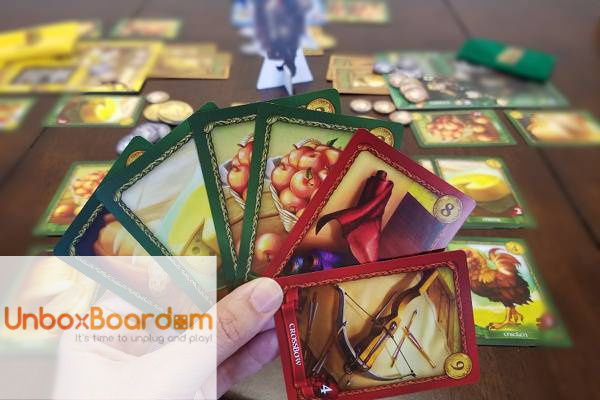 Last year for the holidays, I surprised my husband with a subscription box that I thought would be perfect for us, especially since we were starting to build our social board game collection. Today, it has become one of our favorite subscription boxes and we look forward to seeing the selection of board games available to each at the beginning of each month. For those who haven't heard of it, UnboxBoardom is a subscription board game box service that delivers brand new games right to your door, based on the subscription you choose, ranging from four games a year to one each month (the one I purchased for my husband). Rather than giving you a surprise game each month (which you can choose if you like) they give you an option of three games each month, allowing you to pick the right game for your own family's interests and style of play. Since we are both very competitive, we prefer very cut throat and strategic games. While some games are mainstream, popular games, other are ones you may not have easily found anywhere else, making them a fun addition to any board game collection. You can learn more about his awesome board game subscription service here.
Plum Deluxe Tea Subscription Box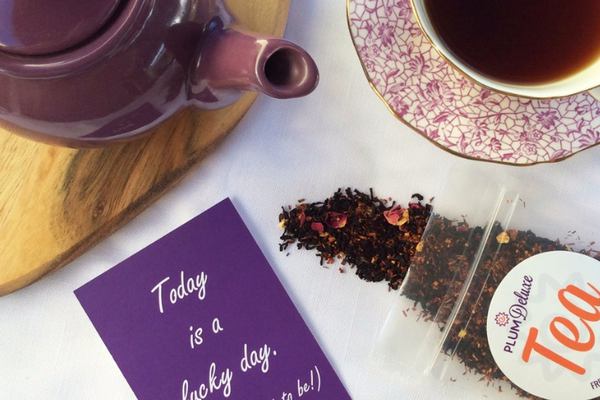 Looking for delicious, organic tea that will lift your spirits? If so, we think you will love Plum Deluxe.com They make high quality, hand blended, small batch organic tea. Not only is their tea organic, but fair trade as well. In other words, all their tea paid the farmers who grew it fair wages – on top of that, the tea itself is GMO-free, for those who worry about it, and is all natural with no artificial chemical flavorings. Best of all, the tea is infused with love and gratitude right here in the United States (Portland, Oregon to be more exactly). Unlike other companies who have everything blended in factories, everything with the company is done by hand with love and care, making it ideal for true tea lovers. They are certain that once you try their organic tea you will fall in love with tea all over again!
Also, as a little extra, don't forget you can also surprise someone you love with a brand new teapot to go with their subscription. We personal been using this electric teapot for years.
Seed Plant Bloom Subscription Box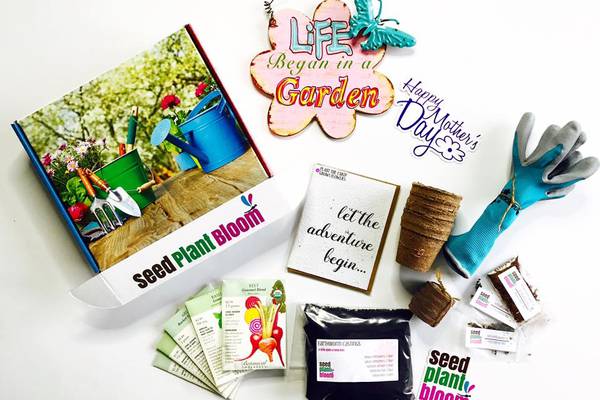 When it comes to fun subscription boxes I look forward to personally getting each month, one of my personal favorites has to be Seed Plant Bloom. While I am very new to gardening, I have always loved growing plants. When one of my personal friends started their own seed box, I knew I had to try it. While I wanted to support a friend, I never expected to truly fall in love gardening from this box. For those who haven't heard of this box, it includes organic, non-GMO, and heirloom seeds and plants that are delivered to your door each month. Along with the seeds (or succulents during the winter months), you also get a unique gardening gift and accessories. Along with having a variety of different levels of boxes depending on your gardening skills and budget, they are also happy to provide a great deal of knowledge about the plants each month, and consider educating about organic gardening one of their main goals. Since it is a great gift for gardeners at any level, it is ideal of parents, grandparents, or even someone special who loves gardening. You can learn more about Seed Plant Bloom here.
Crated with Love Subscription Box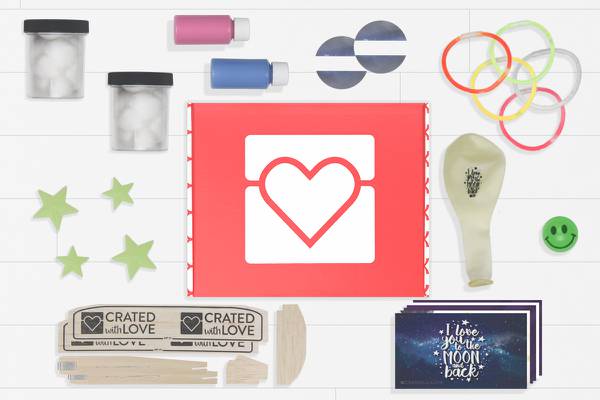 Date nights sound like a good idea in theory, but sometimes it's hard to think of anything new or original to do together. Enter the Crated With Love subscription box where unique date nights are delivered right to your door every month!  For couples who are just getting started or have a new baby at home, it is a great way to have some time together without spending a great deal of money. Each box has a unique theme and includes 4 to 5 activities or challenges to help you focus on strengthening your relationship. Designed by marriage and family therapists, the major goal of each date is to focus on inspiring laughter and building communication skills to make sure your relationship lats. To learn more about this awesome subscription box, make sure to check out Jo Anna's review here.
ShedRain UnbelievaBrella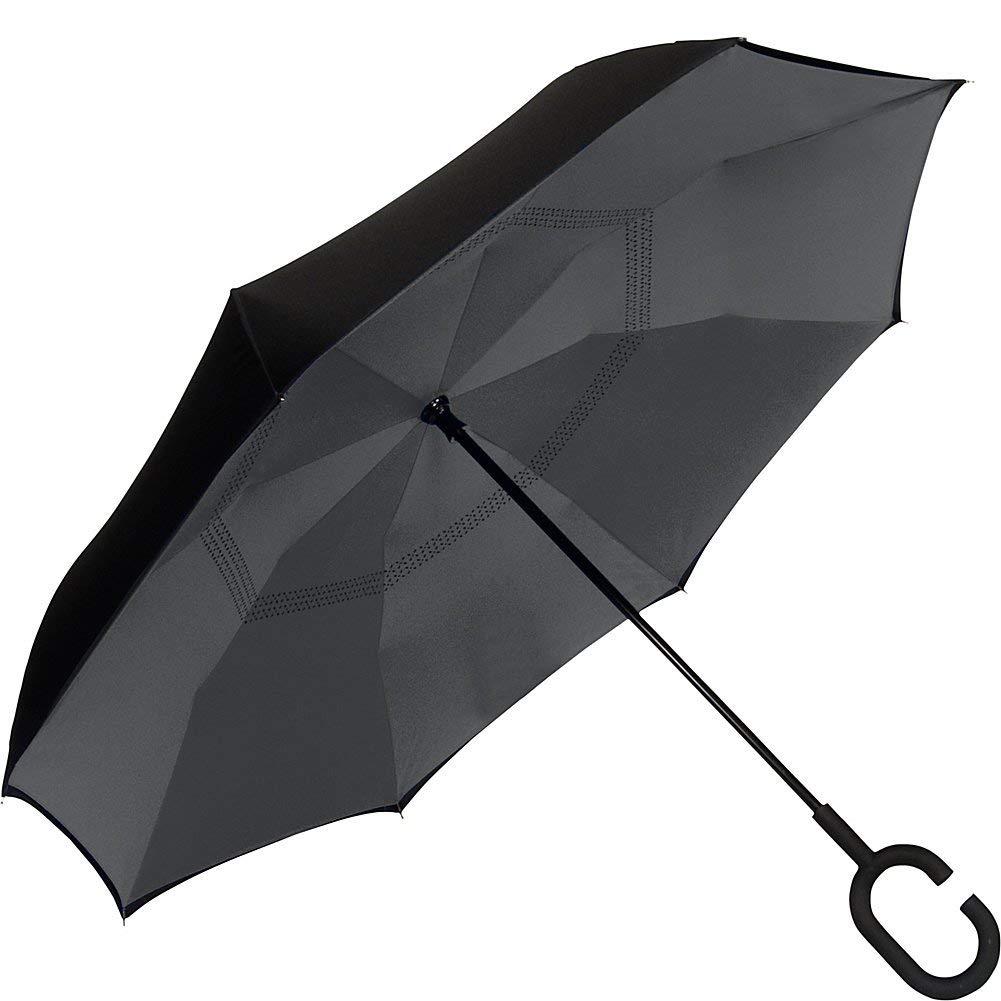 Looking for an umbrella that is truly hands-free and will keep you dry in nearly every situation? If so, we think you will love the ShedRain UnbelievaBrella. Utilizing a unique reverse open and close system, this umbrella keeps water away from you by funneling it into the umbrella itself when it's closed. With a rubber-coated, C-shaped handle for hands-free use and steel and fiberglass construction, the UnbelievaBrella is made for just about any rainy day. You can learn more about this amazing umbrella in our review here.
RawSpiceBar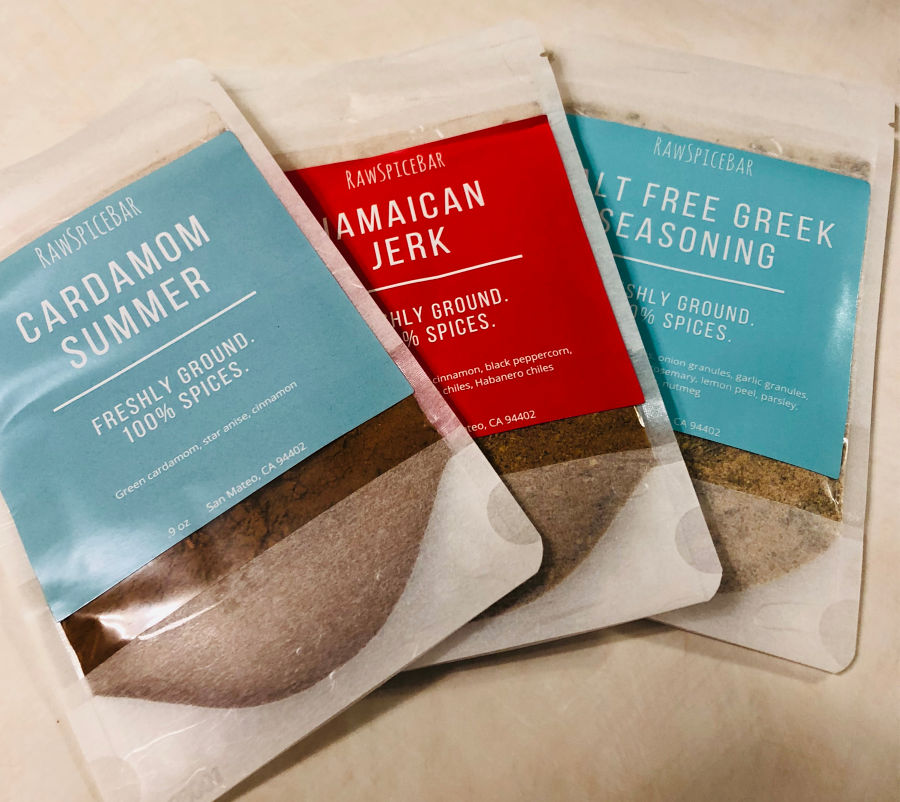 Love the idea of having high quality, freshly ground spices delivered right to your door? If so, we think you will love RawSpiceBar. This innovative subscription box allows you to discover seasonal and global spices you will love, then have them delivered right to your door, all salt free, without additives, freshly ground, and designed around various dietary needs. Unlike other subscription boxes though, they allow you to customize your spice choices from a list of over 75 global spices and spice combinations, meaning you pick what is best or most interesting for your family. Along with being able to choose your spices, you can also choose your frequency, having spices delivered monthly, quarterly, or every six months, depending on your budget, use pattern, and family needs. To learn about RawSpiceBar, make sure to go here.